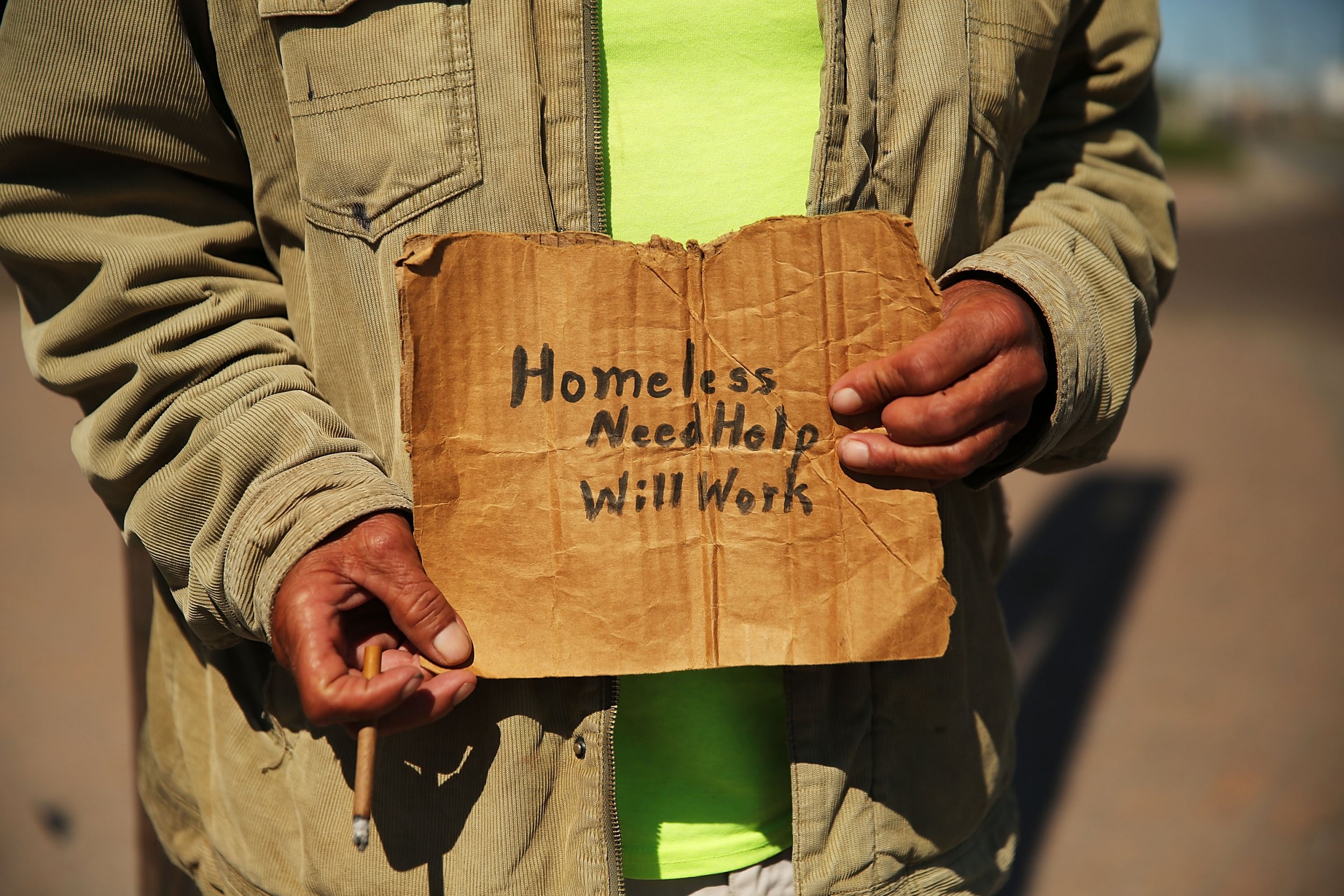 Homeless people are being paid $10 an hour to pick up trash in the city of Fort Worth, Texas. Fort Worth is one of several cities across the United States that have created programs to simultaneously employ the homeless and clean up the streets.
"It is a win-win," Toby Owen, the chief executive officer of Presbyterian Night Shelter, told NBC DFW on Friday. The shelter runs the Clean Slate program with the help of city funding to clean up the streets and offer custodial jobs at businesses throughout the city.
"We want a clean neighborhood that speaks hope, that speaks dignity to our homeless guests. And it also provides income for these individuals so they can move out and be successful without living in a homeless shelter," Owen said.
The City of Los Angeles okayed the plan for a pilot program to employ their homeless population to clean up the city in November 2017. A December report from the Department of Housing and Urban Development showed that on a single night in January 2017, the number of homeless people living in Los Angeles was over 55,000.
Chicago, Denver, and Portland, Maine have similar programs that give homeless people municipal jobs. Albuquerque, New Mexico was one of the first cities to begin giving homeless people and panhandlers jobs picking up trash, pulling weeds, and cleaning the city in 2015.
The Texas program gave jobs with benefits and paid vacation time to 40 homeless people in 2017 and costs the city of Fort Worth about $48,000 annually. One employee, Frank Crist, told the news station that after spending nearly two years in a shelter, the program has allowed him to be able to move into an apartment. "It took me about a year, a year-and-a-half, but everything is coming together," he said.
According to the Department of Housing and Urban Development (HUD), the number of homeless people living in the United States increased slightly last year for the first time since the Great Recession in 2010.
In January 2018, HUD Secretary Ben Carson announced that the federal agency gave a record-breaking $2 billion to homeless programs across the nation through Continuum of Care grants. The grants were given to 7,300 local programs that embraced a "housing first" approach to ending homelessness.
"It's a bit more than last year, but the money given every year has to go up just to break even with the rising cost of living," Nan Roman, president and CEO of the National Alliance to End Homelessness, told Newsweek earlier this month.