Netflix Replaces an Alleged Abuser with a Woman: 'House of Cards' Season 6 to Star Robin Wright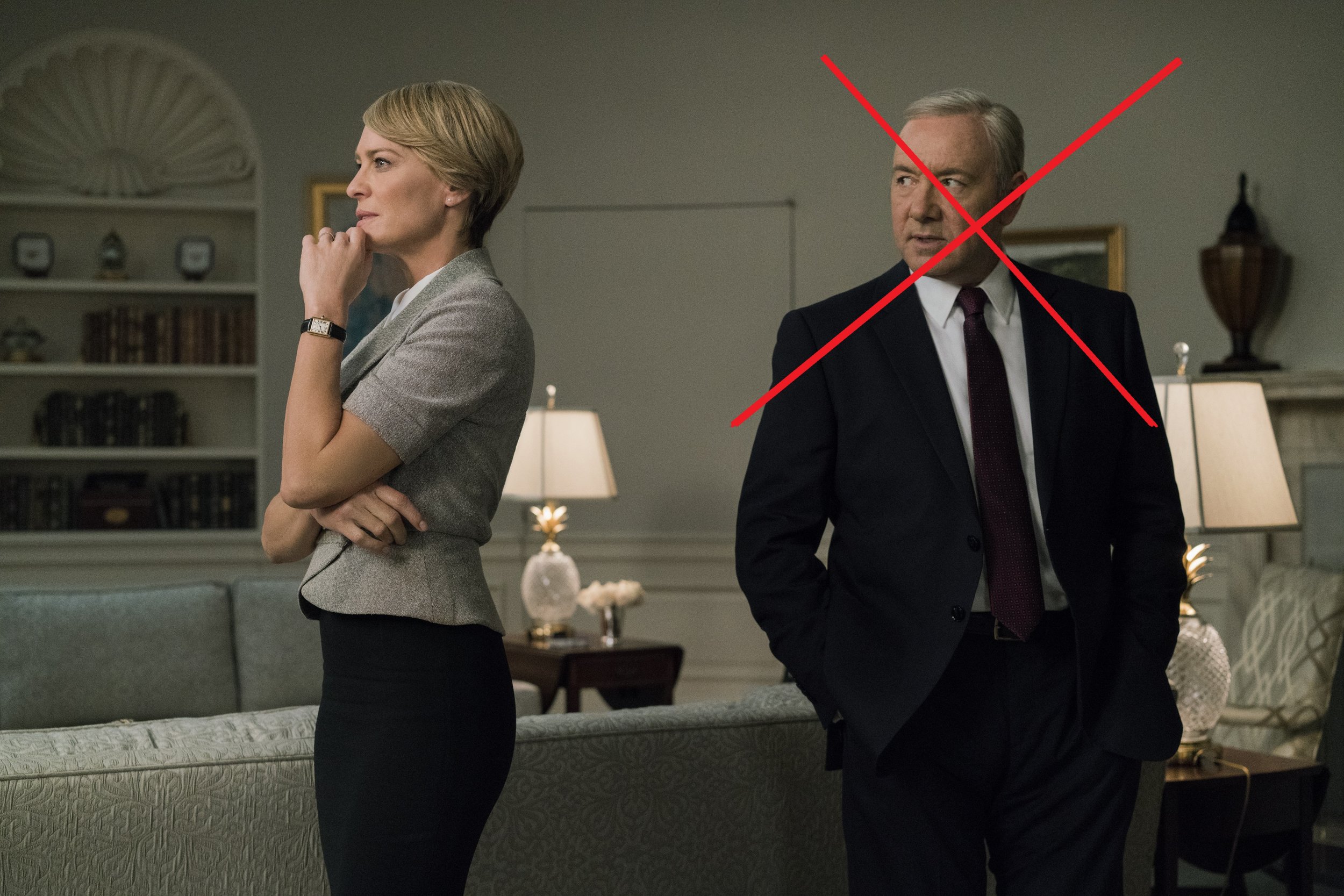 Netflix's House of Cards Season 6 will begin production in 2018 without its star. As The Wrap reports, alleged abuser Kevin Spacey will no longer be involved with the show, and the sixth and final season, totaling only eight episodes, will follow Robin Wright as President Claire Underwood.
The list of alleged predators in the entertainment industry seems to grow longer each day, and many of them have been shamed, fired, "excused" on absence, or charged for their actions. But Netflix's decision appears to be the first instance of an alleged predator being replaced by a woman.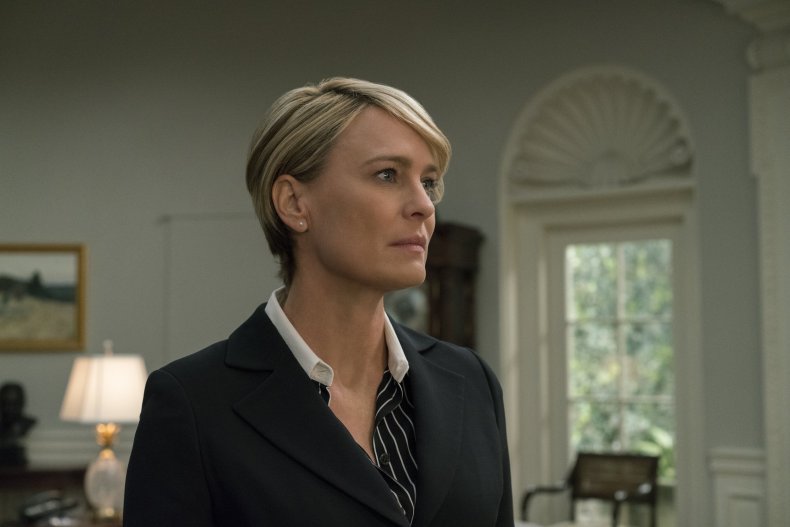 In October, Star Trek: Discovery actor Anthony Rapp alleged that Spacey had sexually assaulted him when he was 14. In response, Spacey denied the allegations but confirmed to the press for the first time that he's gay. In November, eight members of the House of Cards cast and crew came forward with their own stories of Spacey harrassing and/or sexually assaulting them. In response, Netflix fired him.
Wright's character, Claire, became president in the Season 5 finale after Spacey's character, Claire's husband, Frank, resigned. Frank assured Claire, "Don't you see, I've designed this. I wanted you to be the president. I've made you the president," and in her last appearance in the finale, Claire turned to the camera and broke the fourth wall, telling the audience, "My turn."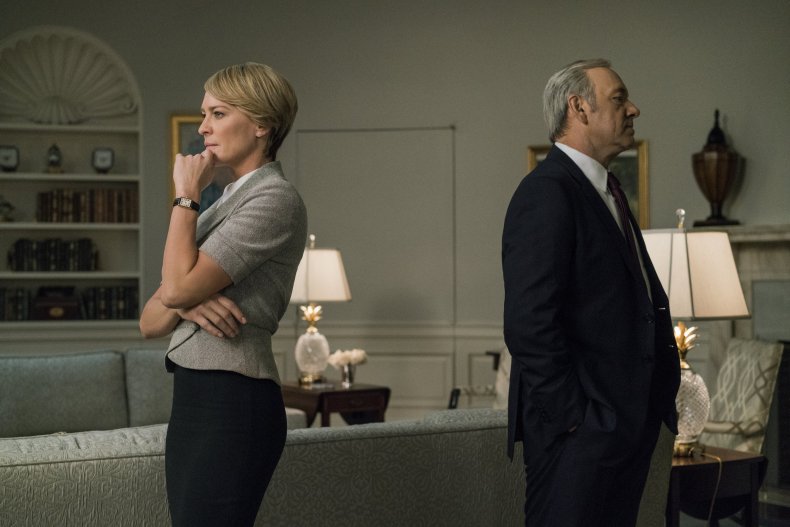 The news of House of Cards moving forward with a sixth season should be heartening to the crew, who reportedly had no idea if they had lost their jobs after Spacey was fired, and for the city of Baltimore. CNN reported in November that an abrupt end to the show would "hammer" the local economy and eliminate 2,000 jobs.
Netflix Chief Content Officer Ted Sarandos made it clear that Season 6 will be the series' last, telling the crowd at the UBS Global Media and Communications Conference in New York that he's "excited" for the show to bring closure to fans. As heartwarming as that sounds, many of those fans have been harrassing Rapp online for "ruining" the show they love so much—with several tweeting at him to ask why he couldn't have just waited a year to disclose his accusations.
Netflix has not yet set a premiere date for House of Cards Season 6.