After Kevin Spacey Scandal, 'House of Cards' Crew Still Doesn't Know If They Have Jobs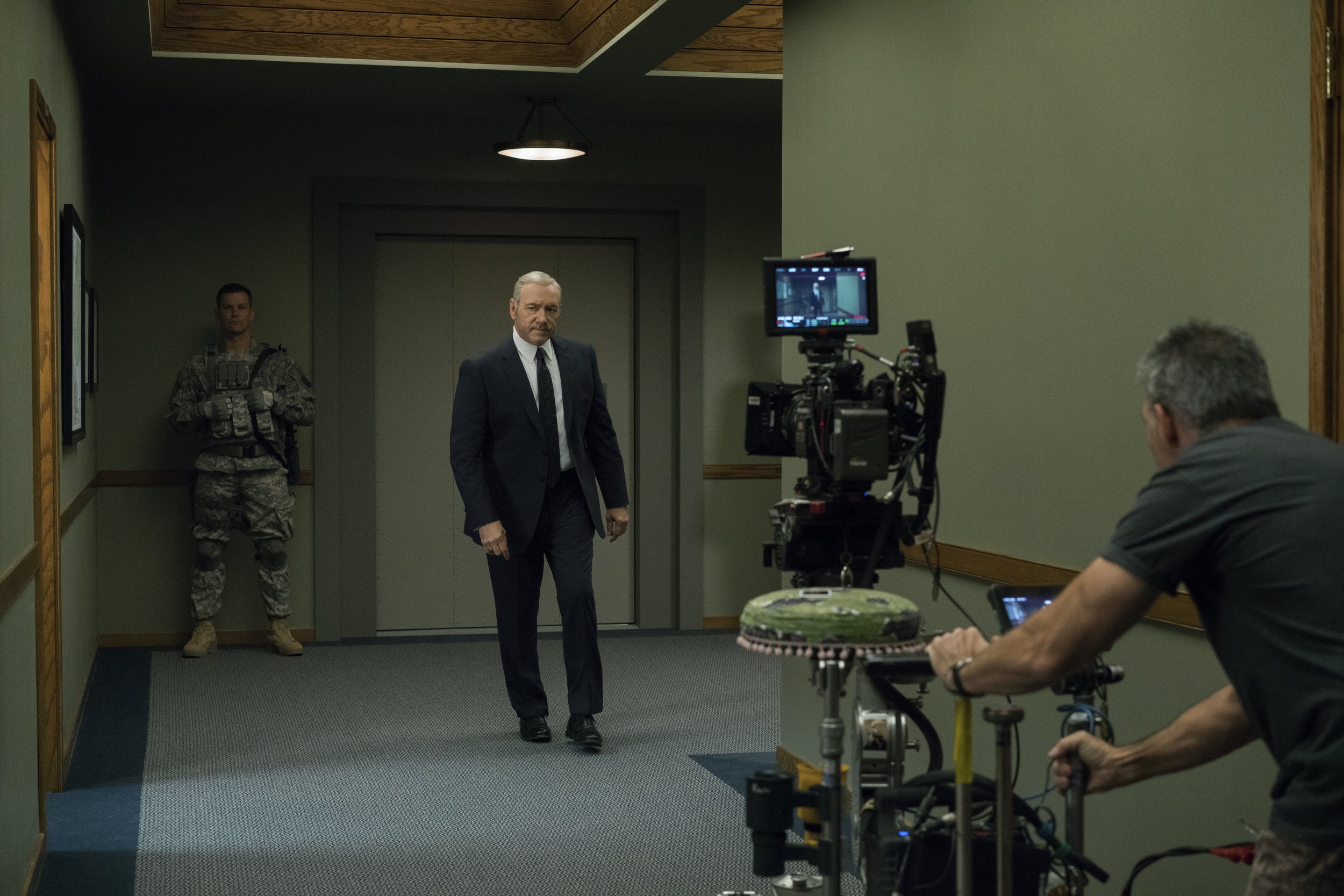 Kevin Spacey may deserve his exile from Netflix's House of Cards. But should he cost hundreds of others work, too?
The political drama isn't dead and buried yet, but production on the show's sixth season has been suspended since October, when star Spacey was accused of several incidents of sexual misconduct. According to a report from CNN Money, that hiatus has been extended at least another two weeks, as Netflix and the production company, Media Rights Capital (MRC), continue to investigate allegations agains Spacey.
Show writers and a small group of office workers and accountants are reportedly still working regularly. Union members (including the cast) have been getting paid in their time off the past two months. But everyone else, from production assistants to other nonunion, hourly-wage workers, are neither on the job nor receiving paychecks.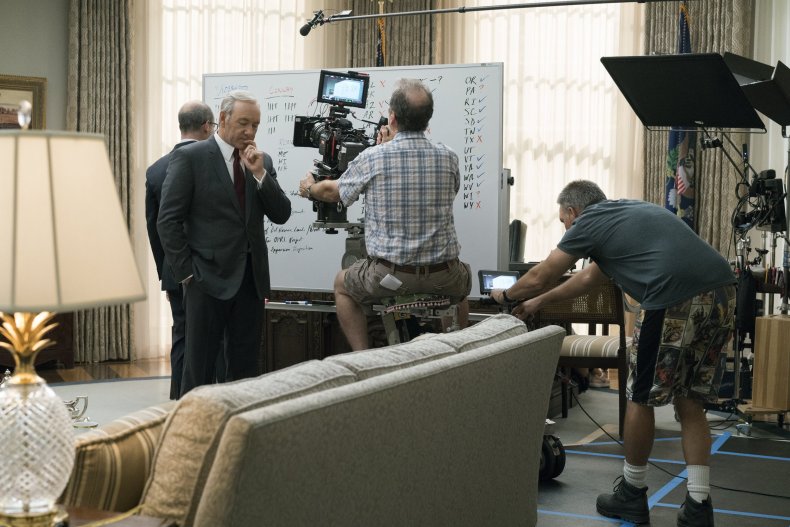 MRC notified crew members of the continued hiatus in an email, promising an update on the show's fate on December 8. "The one thing we have learned throughout this process is that this production is bigger than just one person and we could not be more proud to be associated with one of the most loyal and talented production cast and crews in this business," wrote Pauline Micelli, MRC senior vice president of business and legal affairs for television. Yet whether those loyal crew members will still have jobs in two weeks' time remains to be seen.
Spacey was suspended from his role as Frank Underwood days after he was accused of making sexual advances on 14-year-old Anthony Rapp (RENT) in 1986. Following Rapp's initial accusation, eight former and current employees came forward claiming Spacey created a "toxic" work environment on the House of Cards set. Netflix asserted that the company would no longer be involved with a House of Cards that included Spacey, but MRC has not officially fired the actor yet.
Netflix also pulled the plug on Spacey's upcoming film Gore. And the actor was dropped from Ridley Scott's finished film All the Money in the World, with Christopher Plummer taking over Spacey's role.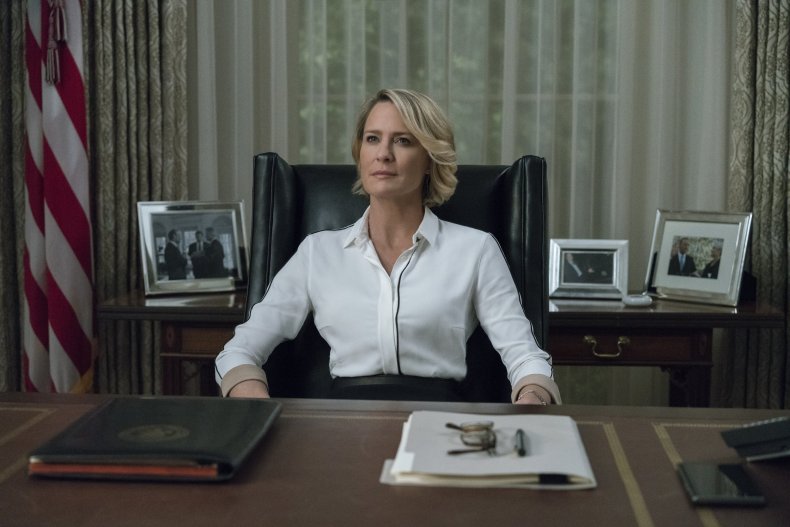 Writers are reportedly discussing how to write Spacey's Underwood out of the show for the sixth and final season. And many fans consider Underwood's wife, Claire, played by Robin Wright, the real star of the show. The House of Cards Season 5 finale saw Claire Underwood taking over her husband's role as president, which lines up nicely for a clean exit from Spacey. On the other hand, writing out the star has historically never gone over well with television fans (see: The Office, The X-Files and Scrubs).
But for the sake of many jobs and the city of Baltimore, where House of Cards films, let's hope the writers make it work this time.