Democrats to Investigate Trump's Attacks on CNN and Washington Post: Report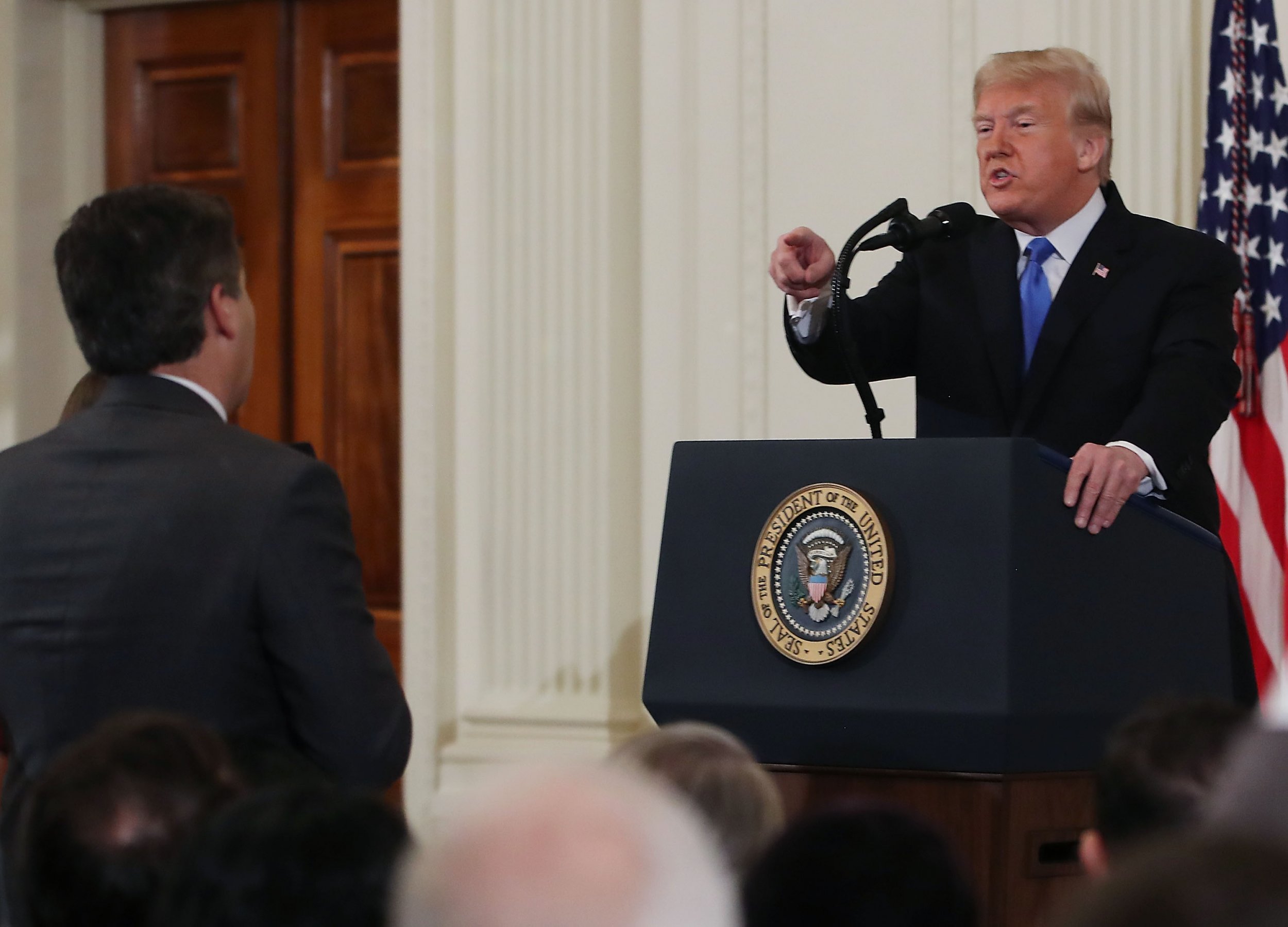 After taking control of the House in the Midterms, Democrats will investigate if President Donald Trump's ongoing attacks on the press are an abuse of power, according to reports.
Incoming House intelligence committee chairman Adam Schiff said Democrat lawmakers will look into whether Trump's targeting of news organizations such as CNN and The Washington Post amounts to him attempting to punish them with "instruments of state power."
"It is very squarely within our responsibility to find out," Schiff said in an interview for Axios on HBO, which is due to air tonight.
Schiff also said Congress needs to investigate if Trump had attempted to block AT&T's merger with Time Warner as punishment for CNN's coverage of the president.
"We don't know, for example, whether the effort to hold up the merger of the parent of CNN was a concern over antitrust, or whether this was an effort merely to punish CNN," Schiff said.
As noted by the New York Times in 2017, if suggestions Trump purposely tried to block the merging of the companies are accurate, he would be the first president since Richard Nixon to use "levers of executive power to threaten the economic interests of a news organization whose coverage he does not like."
Trump has frequently attacked the press, most notably CNN, during his time as president, as well as referring to journalists as "enemies of the people."
Last week, during a heated press conference in the wake of the Midterm elections, Trump berated CNN reporter Jim Acosta. The journalist had asked a question regarding the investigation into alleged Russian interference during the 2016 election.
"I think you should let me run the country and let you run CNN," Trump said. "CNN should be ashamed for himself having you work for them. You are a rude, terrible person."
The incident occurred after pipe bombs were sent to CNN's New York offices, along with the offices of other Trump critics and key Democrat figures, including former president Barack Obama and former secretary of state Hilary Clinton.
Following the argument with Acosta, CNN said the president's ongoing attacks on the press have "gone too far."
"They are not only dangerous, they are disturbingly un-American," CNN added in a statement.
"While President Trump has made it clear he does not respect a free press, he has a sworn obligation to protect it. A free press is vital to democracy, and we stand behind Jim Acosta and his fellow journalists everywhere."