Democrat Threatens to Hold Ex-White House Counsel Don McGahn in Contempt for Defying Subpoena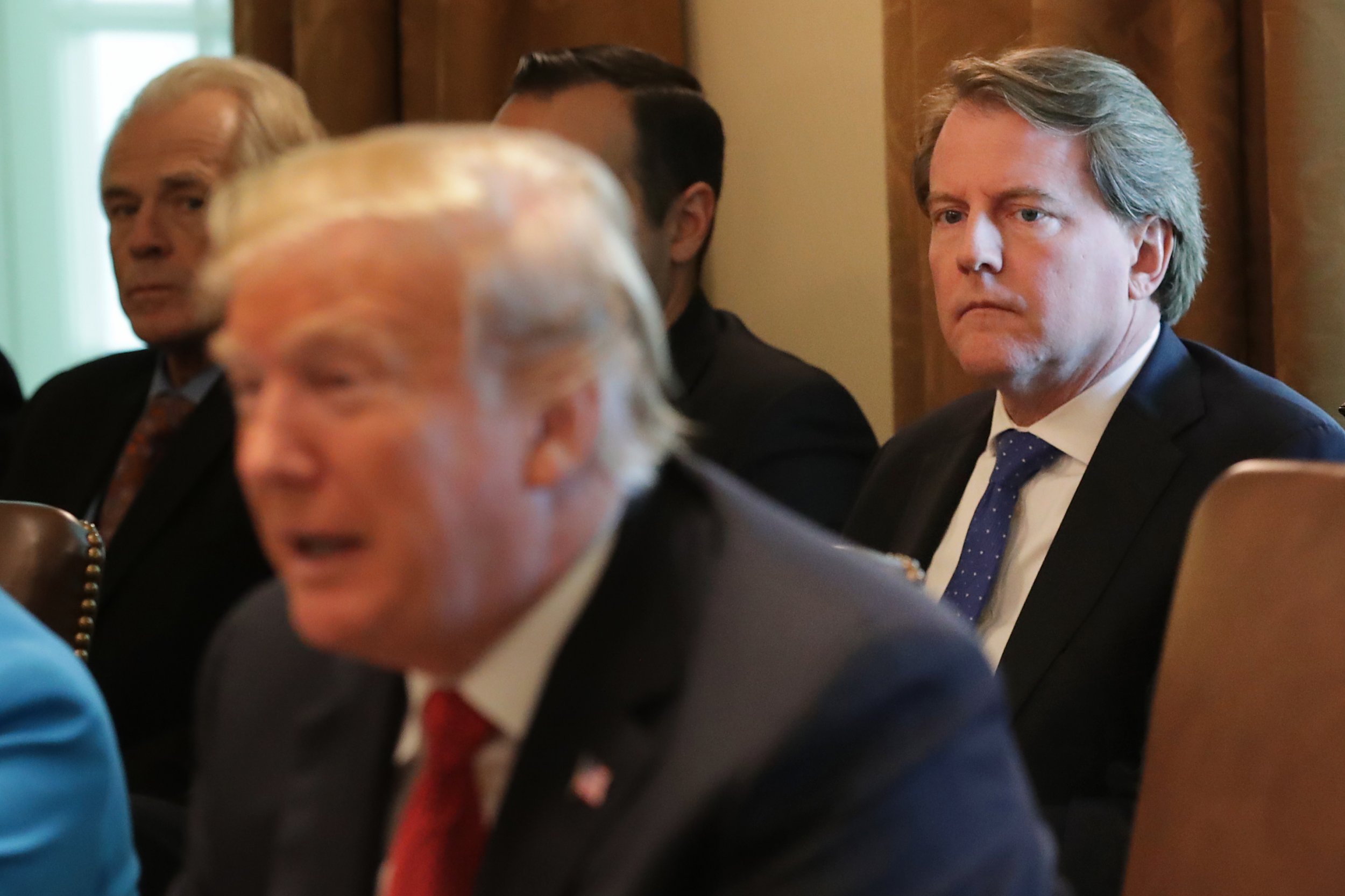 Former White House counsel Don McGahn refused to meet the Tuesday deadline of a congressional subpoena to turn over documents at the direction of the White House, prompting the House Judiciary Committee chairman to threaten to pursue contempt proceedings if he also refuses to testify later this month.
"I fully expect that the Committee will hold Mr. McGahn in contempt if he fails to appear before the Committee, unless the White House secures a court order directing otherwise," Democratic Chairman Jerrold Nadler told McGahn's attorney in a letter Tuesday evening.
McGahn became the third current or former administration official in recent weeks who has refused to cooperate with House Democrats' various oversight investigations into the Trump administration, piling on to refusals by Treasury Secretary Steven Mnuchin to release President Donald Trump's tax returns and Attorney General William Barr to provide the unredacted Mueller report and its underlying evidence.
Acting White House Chief of Staff Mick Mulvaney directed McGahn "not to produce" the subpoenaed documents in a letter Tuesday because the White House said they were subject to executive privilege. This despite no executive privilege claims when McGahn met with Robert Mueller to provide documents and testimony throughout the special counsel's Russia investigation. The White House told McGahn that the Justice Department concurred with the decision.
A subsequent letter from McGahn's attorney, William Burck, to Nadler said that since "co-equal branches of government are making contradictory demands on Mr. McGahn concerning the same set of documents," he would not be providing them "unless and until the Committee and the Executive Branch can reach an accommodation."
Nadler told McGahn that the White House failed to "actually invoke executive privilege" and they "merely suggested" it, according to the law. The chairman added that McGahn will still need to provide a "privilege log for any documents withheld" that offers more explanation.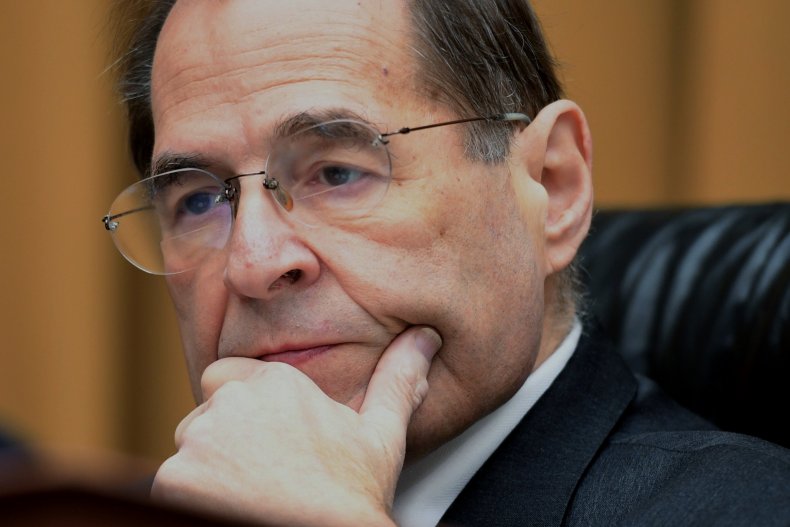 As part of the subpoena that McGahn refused to comply with, he is supposed to testify May 21 to the Judiciary Committee, leaving Nadler to warn him that they'll likely pursue contempt—if he fails to show. Nadler said the White House's opportunity to claim executive privilege has long been waived due to McGahn providing some 30 hours of testimony and documents to Mueller.
"Any claim of executive privilege has been waived as to documents that the White House voluntarily disclosed to Mr. McGahn and his counsel," Nadler said. "[W]ith regard to Mr. McGahn's testimonial obligations, there is no valid executive privilege invocation that could be asserted in good faith regarding the subject of the Special Counsel's investigation and report."
The former White House counsel could become the second person Nadler seeks to hold in contempt of Congress, after he said Monday that the Judiciary Committee will take the first formal step Wednesday in holding Barr in contempt.
McGahn was subpoenaed April 22 to provide 36 different types of documents related to the Russia probe and several key events that were detailed in Mueller's 22-month-long investigation. Democrats say some of those events, which directly involve the president, amount to obstruction of justice.
Mueller's report details instances where President Donald Trump directed McGahn to have former Deputy Attorney General Rod Rosenstein fire Mueller and then have a false narrative drafted to deny such demands were ever made.
"You gotta do this. You gotta call Rod," Trump told McGahn in June 2017. In another phone call, according to McGahn, Trump said: "Call Rod, tell Rod that Mueller has conflicts and can't be the Special Counsel… "Mueller has to go… Call me back when you do it."
Mueller did not conclude the president obstructed justice, but he did outline several events in which officials failed to carry out his directives that were aimed at curtailing or hindering the investigation.
"If we had confidence after a thorough investigation of the facts that the President clearly did not commit obstruction of justice, we would so state," Mueller said. "However, we are unable to reach that judgment."
When the subpoena to McGahn was issued, Nadler said the Mueller report "outlines substantial evidence that President Trump engaged in obstruction and other abuses," thus the need for documents and testimony from the former White House counsel.
"It now falls to Congress to determine for itself the full scope of the misconduct and to decide what steps to take in the exercise of our duties of oversight, legislation and constitutional accountability," Nadler said at the time, in a nod to a potential impeachment inquiry.
Although McGahn is now a private citizen since leaving his stint at the White House, Trump has told Fox News he can't "let" McGahn testify, reiterating that he already gave testimony to Mueller and that "it's done."
Trump has also told reporters he plans to "[fight] all the subpoenas" from House Democrats, a promise that has so far played out as the administration's refusal to cooperate is beginning to lead to several legal battles.
The top Republican on the Judiciary Committee, Representative Doug Collins, has labeled his Democratic counterpart's efforts to obtain more information as a waste of time.
"Instead of looking at material that Attorney General Barr has already made available, Democrats prefer to demand additional materials they know are subject to constitutional and common-law privileges and cannot be produced," Collins said when Nadler subpoenaed McGahn.