House Democrats Not Seeking Reelection Hits 30-Year High: 'It's Bad'
The number of House Democrats poised for retirement in 2022 has hit a 30-year-high, signaling a tough road ahead for the party as Republicans aim to take back the lower chamber in the upcoming midterm elections.
Earlier this week, New York Rep. Kathleen Rice became the 30th Democrat to announce that she will not seek reelection this year. That marks the highest number of Democratic retirees since 1992, when 41 House Democrats left behind their seats, according to The Hill.
It is also just the third time in over four decades that either political party has seen 30 retirements in a single cycle. For party comparison, only 13 House Republicans have said that they plan to retire after this year.
Analysts have noted that the most recent exodus comes at a time when some Democrats are feeling frustrated with legislative gridlock on Capitol Hill, as well as an overall feeling of toxicity with today's political environment.
"It's bad out there for Democrats," Amy Walter, editor of the non-partisan election analyzer The Cook Political Report, told CNN. "Talk to any member or staffer and they'll tell you morale is low. It's a combination of January 6, a lack of civility, plus a frustration with a fact that most legislation is leadership driven instead of member driven."
Former New York Democratic Rep. Steve Israel echoed that sentiment, saying, "I think it's a direct result of the malaise on Capitol Hill. Most Members decide to retire when they calculate that they might lose their next election. These days people are deciding to retire when they're confident they will win."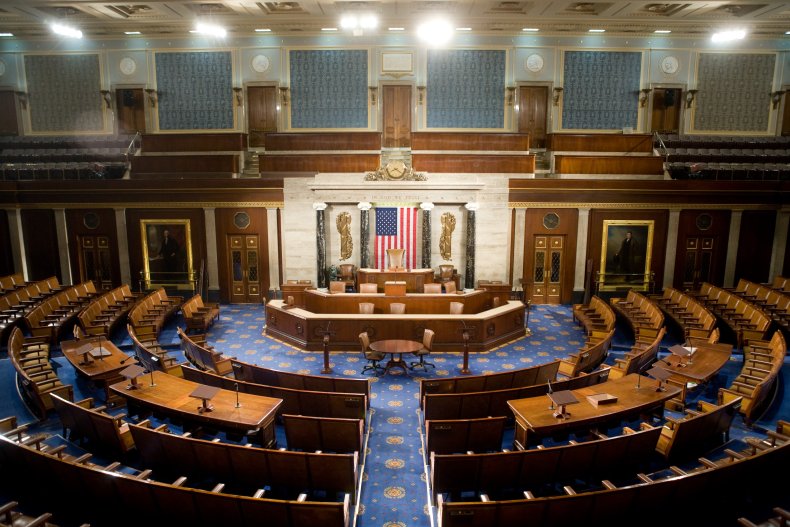 Losing that many House members is likely to signal a grim reality for Democrats as they hope to hang on to their majority. The last time there were more than 30 retirements in a single party was in 2018, when 34 House Republicans left their seats behind. That exodus did not bode well—the GOP ultimately lost 41 seats in the midterms and handed over their majority hold to Democrats, The Hill reported.
"There are a lot of signs that this is not going to be a good year for Democrats," Kyle Kondik, managing editor of Sabato's Crystal Ball, a political handicapper at the University of Virginia, told the news outlet.
"Incumbency is not as electorally valuable as it used to be, but a party still would rather have an incumbent running, generally speaking, than not," he added. "Open seats are still easier for the opposition party to flip than incumbent-held seats."
On top of the retirement wave, recent polling has suggested that Americans are frustrated with high inflation rates and little economic recovery throughout the pandemic, leading to a sharp drop in approval rating for President Joe Biden's administration. Republicans have used these concerns as ammunition for midterm campaigning.
"Thirty House Democrats have called it quits because they know their majority is doomed," Mike Berg, a spokesman for the National Republican Congressional Committee said this week, according to The Hill.
However, Democrats are aiming to tout the success of their COVID-19 relief package and legislation focused on sweeping U.S. infrastructure projects as grounds for voters to show up to the polls in November.
"These are real results for the American people and a record that we'll be proud to play against the other side's absence of a plan," head of the Democrats campaign arm, New York Rep. Sean Patrick Maloney, said last week.