House Democrats Release Documents Corroborating Lev Parnas' Claims He Worked With Devin Nunes Aide
A fresh batch of evidence released by House Democrats has backed up claims by Rudy Giuliani associate Lev Parnas that he had extensive contacts with an aide of Rep. Devin Nunes (R-Calif.) as the administration was allegedly orchestrating a scheme to pressure Ukraine into investigating former Vice President Joe Biden.
Documents released Friday include text messages between Parnas and Nunes aide Derek Harvey, from February to May 2019. The messages were sent around the time Democrats say the Biden investigation scheme at the heart of the impeachment was being concocted.
In the messages, Harvey expressed interest in obtaining information amassed by Parnas, which was related to Biden and allegedly gathered at the behest of Giuliani, the personal lawyer of President Donald Trump. Plans to interview key figures in the Biden investigation scheme were also made.
"Also do you want to interview the general prosecutor who got [ditched] by Biden? Also the anti corruption prosecutor? Let me know," said Parnas in a message from April 19.
"Does tomorrow work?" replied Harvey three minutes later.
The messages also reveal several planned video chat sessions between the two, as well as in-person meetings at Washington D.C.'s Trump International Hotel. Prior to the release of the message, Parnas said he worked on the scheme directly with Nunes, but the relationship grew through his contact with Harvey.
"My relationship [with Nunes], basically where it expanded was when I was introduced to his aide, Derek Harvey," Parnas told MSNBC's Rachel Maddow in an interview aired Wednesday. "The reason why Derek Harvey was more of [a contact] was, I understood [and] I was told... Devin Nunes just had an ethics, something to do with an ethics committee and he couldn't be in the spotlight."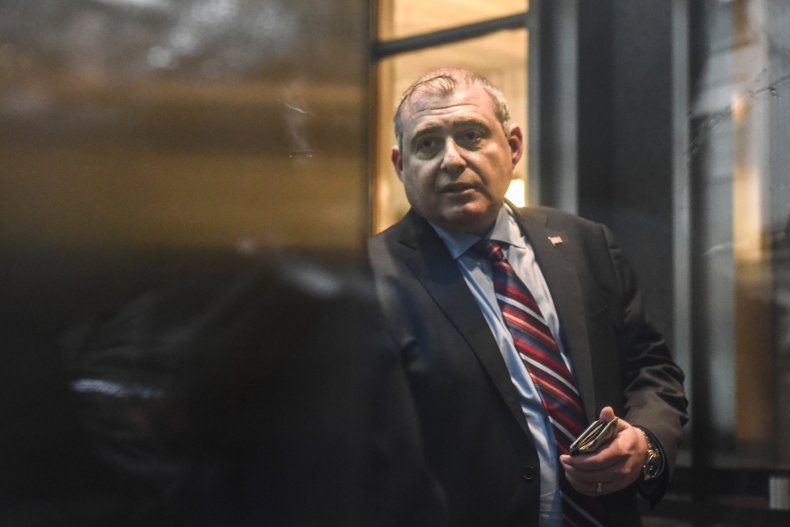 Maddow also asked Parnas whether he was surprised to find that Nunes established himself as one of Trump's most outspoken defenders during the impeachment hearings. He said that he was "in shock" to see Nunes in the role due to him being closely involved in "all this stuff on Biden."
House Democrats released phone logs in December that suggested several calls had taken place between Nunes and Parnas. Nunes initially said he didn't recall knowing or talking to Parnas. During a Wednesday appearance on Fox News, he admitted that a phone call took place, claiming that he "just didn't know the name" when he was initially asked.
"It was very clear. I remember that call, which was very odd, random, talking about random things," Nunes told Fox News' Martha MacCallum. "And I said great, just talk to my staff and boom, boom, boom. Which is normal, standard operating procedure."
Parnas is currently facing federal charges for allegedly attempting to funnel money from a foreign government to U.S. politicians.
Newsweek reached out to the Nunes' office for comment but did not receive a response in time for publication.