House Dems Calls on Postmaster General DeJoy to Testify, as USPS Says It Will Stop Removing Mailboxes for 90 Days
Top House Democrats are asking United States Postal Service leadership to testify at an emergency congressional hearing, which is set to evaluate how an overhaul of recent changes to USPS operations could impact voting during the upcoming presidential election.
House Speaker Nancy Pelosi and Democratic Senate Majority Leader Chuck Schumer were among several federal lawmakers who issued a statement calling for testimony on Sunday, specifically requesting that Postmaster General Louis DeJoy and Robert Duncan, chairman of the USPS Board of Governors, appear at the hearing. It is set to take place on August 24, the same day this year's Republican National Convention is scheduled to begin.
"The President has explicitly stated his intention to manipulate the Postal Service to deny eligible voters access to the ballot in pursuit of his own re-election," the statement opened. "Alarmingly, the Postmaster General – a Trump mega-donor – has acted as an accomplice in the President's campaign to cheat in the election, as he launches sweeping new operational changes that degrade delivery standards and delay the mail."
DeJoy was elected to lead USPS as Postmaster General in June, amid funding cuts and subsequent service slowdowns that many fear will obstruct vote-by-mail procedures in November. Trump, who has used unsubstantiated claims about mail-in voting and fraud to condemn the practice for months, now faces accusations that massive changes to USPS are part of a larger scheme to "sabotage" ballots by way of the postal service.
Concerns about possible manipulation grew last week, as USPS unveiled a temporary price increase slated to take effect less than two weeks before the election. Around the same time, Trump suggested his reluctance to allocate funds to the postal agency in the next stimulus package, as Democrats proposed, was linked to his opposition to mail-in votes.
Sunday's statement regarding the congressional inquiry into USPS coincided with a recent announcement from the Postal Service, which confirmed it will halt its removal of postal collection boxes until after the election. USPS spokesperson Kim Frum told CNN that the move has been postponed for 90 days in comments to the outlet Sunday morning, The organization backtracked after plans to remove the public mailboxes gave way to elevated scrutiny about its rationale, considering the expected influx of mail-in ballots come November.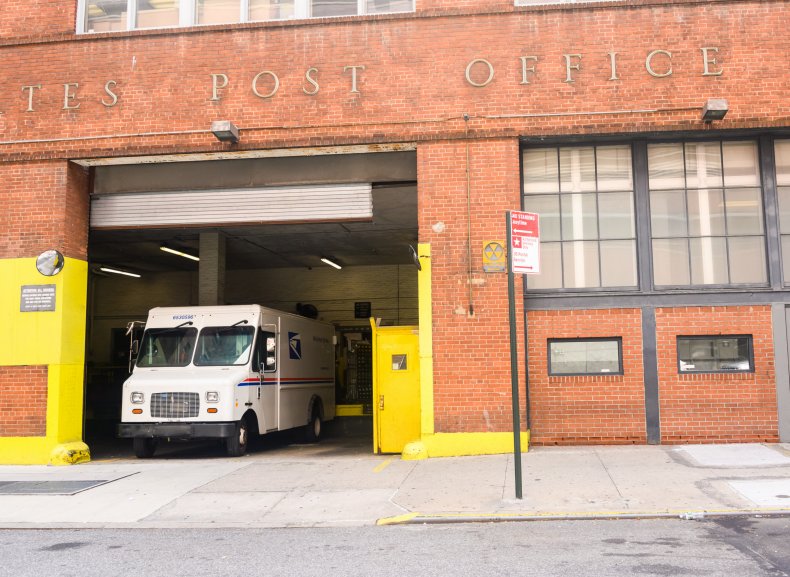 Prior to their request for testimony, House Democrats sent a 10-page letter to DeJoy on Friday, with a deadline to submit documentation related to structural and operational adjustments within USPS, as well as details about their anticipated effects on voting procedures.
Democratic lawmakers across four congressional committees signed Friday's letter, in addition to Pelosi and Schumer. Congresswoman Carolyn Maloney, who chairs the House committee on Oversight and Reform; Senator Gary Peters, a ranking member of the Senate committee on Homeland Security and Governmental Affairs; Congresswoman Zoe Lofgren, who chairs the House committee on Administration; and Senator Amy Klobuchar, a ranking members of the Senate committee on Rules and Administration, are at the forefront of Congress' postal agency investigation.
Newsweek reached out to Pelosi's office and DeJoy for comments, but did not receive replies in time for publication.