Freedom Caucus Founder's Reason for Ditching Group Raises Eyebrows Online
A founding member of the House Freedom Caucus, which has grown to wield immense political pull, has decided to leave the group citing its perceived association with populism.
Representative David Schweikert, a Republican congressman for Arizona, helped establish the conservative caucus in 2015 to strengthen the voice of the Republican right, and in January the group was able to stall Kevin McCarthy's ascension to the speaker's chair through 15 rounds of voting.
In an interview with Punchbowl News on February 2, Schweikert said he left the caucus because of its erroneous association with the Arizona Freedom Caucus due to the similar names. Schweikert described the AFC—a collection of conservative state lawmakers—as "much more populist" than its national counterpart.
"There's a difference between conservatism and populism," he told the outlet. "These people are operating much more on their passions than protecting all the gains they made in the last couple of years in the state legislature."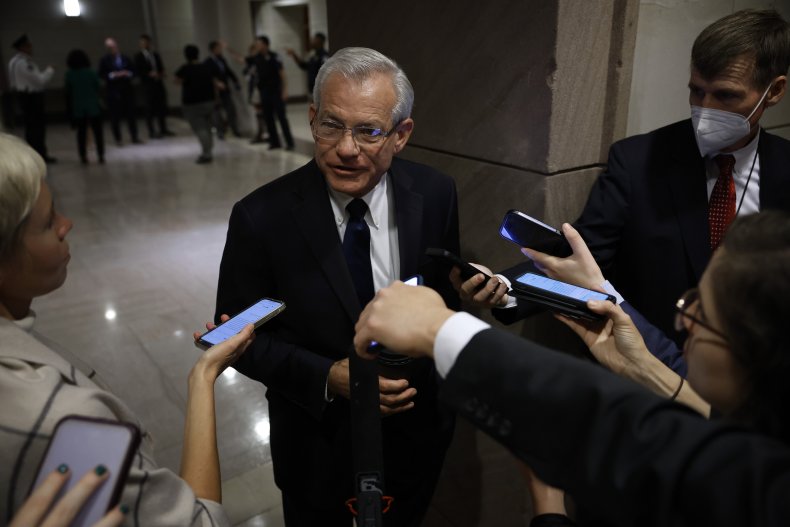 Schweikert added that he had people yelling at him that he was an Arizona Freedom Caucus member: "And I keep saying: 'I'm not a member of the state Freedom Caucus. I go to Washington.'"
"The more difficult thing in my district is actually explaining the difference between my state Freedom Caucus from the federal one," he said. "It's just so hard to explain that they get to use our name, but they're not us."
His departure from the House Freedom Caucus comes just a few months after he retained his congressional seat in the 2022 midterm elections by less than a percentage point against his Democrat opponent, Jevin Hodge.
The election was typified by many conservative and Trump-endorsed candidates losing out to Democratic rivals, which has been attributed to a tiring of Trumpian rhetoric about election rigging. Kari Lake, the Trump-backed contender for Arizona governor, narrowly lost to Democrat Katie Hobbs and continues to blame the outcome on election fraud, despite officials finding no evidence of this.
Schweikert received Trump's endorsement in 2022, despite not closely associating himself with the former president. In 2021, he condemned the January 6 riot at the U.S. Capitol but lamented the prosecution of those involved, telling a local radio host that he did not believe "many of these people had malice in their souls."
With a razor-thin hold of his seat, Schweikert's departure from the House Freedom Caucus has been viewed as a reaction to the decline in votes; in the last three elections, his vote share has gone from 55 percent to 52 to 50.
"He read the tea leaves and saw how close he came to finally being ousted from his seat by people sick of the MAGA tropes," Twitter user George Fallar wrote in response to his decision to leave. "But, okay Dave, we'll go along with your story."
Meanwhile, Blog for Arizona tweeted that Schweikert "is in an actual competitive district and just had a brush with defeat."
However, conservatives suggested that the move was motivated by his association with House Speaker McCarthy and a desire to be seen as more moderate.
"Very disappointed to hear that David Schweikert has abandoned the Freedom Caucus," Tyler Bowyer, a Republican national committeeman and chief operating officer of Turning Point Action, a conservative activism organization, tweeted. "I'm sure the support he received from McCarthy last election had nothing to do with his decision."
Josh Barnett, a Republican primary candidate who ran against Schweikert and received the support of Lake, responded to Bowyer: "Does this really surprise anyone? It's why I ran against him. What happened in this race was unfortunate."
In another tweet, Barnett said Schweikert's departure from the House Freedom Caucus "is just an excuse to become, officially, a part of the establishment uni party."
Uniparty is a far-right buzzword that suggests that both major political parties are somehow in cahoots.
Newsweek reached out to Schweikert's office for comment.