House Manager Calls on Trump to Testify for Trial, Will Use Lack of Testimony Against Him
Democrats are looking to call former President Donald Trump as a witness in his upcoming Senate impeachment trial, and if he refuses, they'll take it as a sign he thought his own words would be detrimental to his defense.
In a response to the article of impeachment against him, Trump, by way of his attorneys Bruce Castor and David Schoen, has denied his rhetoric had anything to do with the violence during the Capitol attack on January 6. Given that denial, Representative Jamie Raskin, the lead House impeachment manager, has invited him to testify either before or during the trial, noting that former President Bill Clinton testified while in office and therefore Trump isn't immune from the request.
If Trump declines to offer his testimony and participate in cross-examination, Raskin said, Democrats reserve the right to establish at the Senate trial that his refusal supports a "strong adverse inference regarding your actions (and inaction) on January 6."
Raskin asked Trump to respond to the request no later than 5 p.m. Friday. In a letter obtained by the New York Times, Trump's attorneys called the request a "publicity stunt." They didn't say whether Trump would testify but wrote that Raskin's letter "confirms" that he cannot prove his allegations against Trump.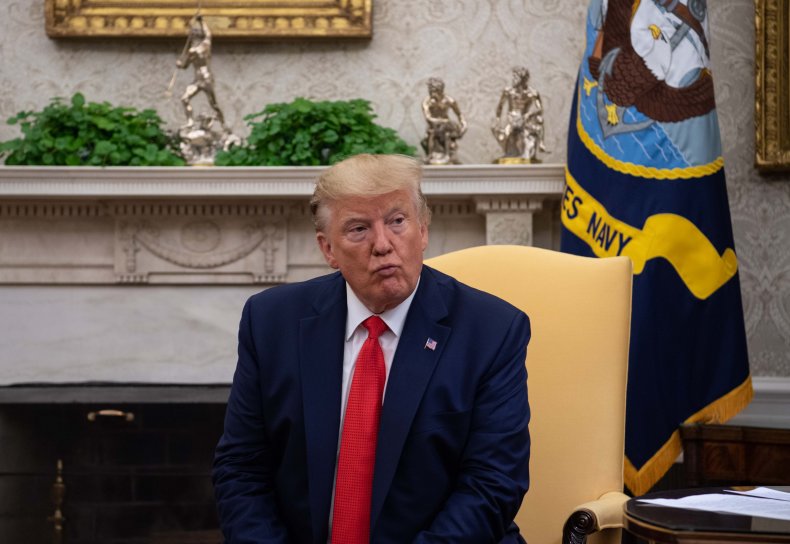 Trump is the first president in history to be impeached twice. His trial in the Senate is scheduled to begin Monday on one article of impeachment, which accuses him of inciting violence against the U.S. government. At the center of the impeachment is his rhetoric leading up to the deadly riot at the Capitol on January 6.
The article of impeachment says that Trump encouraged people to engage in acts of violence at the Capitol with his continual claims about the election being stolen from him. The article specifically references his January 6 comments that "we won this election, and we won it in a landslide" and that "if you don't fight like hell you're not going to have a country anymore."
Those comments, his attorneys said, were protected under his First Amendment rights, and despite dozens of unsuccessful legal challenges to the election, they said, a jury couldn't reasonably conclude that Trump's comments about the race weren't accurate. As far as the "fight like hell" comment is concerned, his attorneys said it was "clearly about the need to fight for election security in general," not the violence that occurred at the Capitol.
Unlike Trump's first impeachment, where votes in the House were split along party lines, this time 10 Republicans in the chamber voted to impeach him. However, Senate Republicans are unlikely to get on board with convicting Trump. If he is convicted, he could be barred from running for office again.
Every Senate Republican—minus Senator Pat Toomey, who wasn't present because of a snowstorm—voted to dismiss the case against Trump. This wasn't enough to keep the trial from happening, but it means that Democrats face an almost impossible uphill battle to get support from the 17 GOP senators needed to convict him.
This article has been updated to include a letter from Trump's attorneys responding to the request to testify.