House Passes $2,000 Stimulus Checks After Trump Signs Relief Bill, Fate Uncertain in Senate
The Democratic-led House narrowly approved $2,000 direct payments on Monday for tens of millions of Americans, forcing Republican lawmakers to go on the record about whether they support or oppose President Donald Trump's demand for greater stimulus checks.
However, the provision's fate in the upper chamber remains a question mark. Senate Majority Leader Mitch McConnell (R-Ky.) has not offered assurances he will consider the additional relief, despite the president's position.
Senate Minority Leader Chuck Schumer (D-N.Y.) will move to force a vote on the legislation Tuesday, a move that any one GOP senator could block.
The vote of 275-134, which mustered the required two-thirds majority by just three votes, came one day after Trump signed into law a $900 billion stimulus package following days of delay, nearly resulting in a government shutdown due to the $1.4 trillion in federal spending that was paired with the measure.
Though most House Republicans opposed increasing the $600 checks included in the relief bill to $2,000, 44 GOP lawmakers ultimately supported the provision. House Republicans last week blocked the same stimulus check measure from passing via unanimous consent, prompting House Speaker Nancy Pelosi (D-Calif.) to hold a tallied vote.
"Every Republican vote against this bill is a vote to deny the financial hardship that families face and to deny the American people the relief they need," Pelosi contended in a statement issued Sunday night, following Trump signing the stimulus.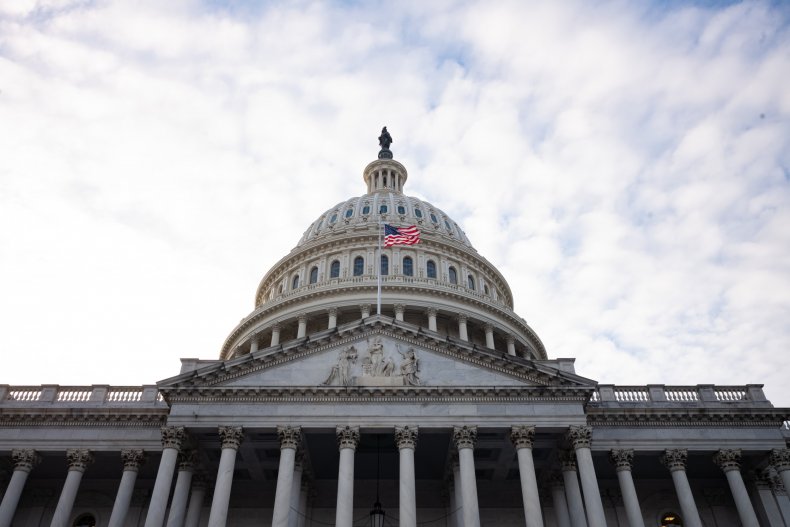 Trump's dayslong refusal to sign the legislation as he flirted with vetoing the bipartisan package occurred while spending his Christmas vacation at his South Florida Mar-a-Lago resort and his nearby golf club.
It appeared as though his temporary opposition had achieved nothing.
Democrats were already on board after having pushed for $1,200 payments during negotiations but slashed them in half at Republican's and Trump's request. And back home, the commander in chief had plunged the nation's capital into panic mode, as lawmakers debated how to avert a government shutdown and millions of Americans across the country saw their unemployment benefits lapse.
Last week, after Congress overwhelmingly approved the stimulus-budget package, Trump abruptly insisted that $2,000 checks be added and hundreds of millions of dollars in foreign aid be stripped. This despite his own administration officials being involved in the monthslong stimulus talks and his own White House budget proposal including the foreign money.
Had the president not signed the bill by Monday at midnight, a government shutdown would have ensued. And because of the delay, millions of people will see their federal jobless benefits in the package reduced from 11 to 10 weeks, as aid expired Saturday.
The quagmire caused by Trump temporarily thrusted the recipients of the relief bill into a state of uncertainty as Republicans on Capitol Hill grappled over how to handle their party leader. McConnell has not promised a vote on the $2,000 payments, much less the support needed among his GOP members to pass the provision. Congressional Republicans and their aides had hoped Trump would drop his demands and just approve the bill.
In a statement Sunday night, McConnell lauded Trump for signing the pandemic aid into law but made no mention of the upper chamber's plans.
"[Trump's] leadership has prevented a government shutdown at a time when our nation could not have afforded one," the Kentucky Republican said.