House Prices Are Falling Fastest in This Area
After two years of booming home prices, the housing market is finally cooling down—exactly as experts had predicted.
Since mid-2022, housing market analysts noticed a steady decline in home sales, a tell-tale sign that the combination of skyrocketing house prices, consistently low inventory, high demand, and surging mortgage rates were squeezing many aspiring homebuyers out of the market.
As a consequence, average home prices have started to drop across the country—though not in the same measure everywhere: in fact, it's the West Coast that's leading the price decline.
The price of single-family homes declined (at a national level) by one percent in January, according to Moody's Analytics House Price Index. From their peak in July, prices have dropped by two percent, and are back to their early 2022 level.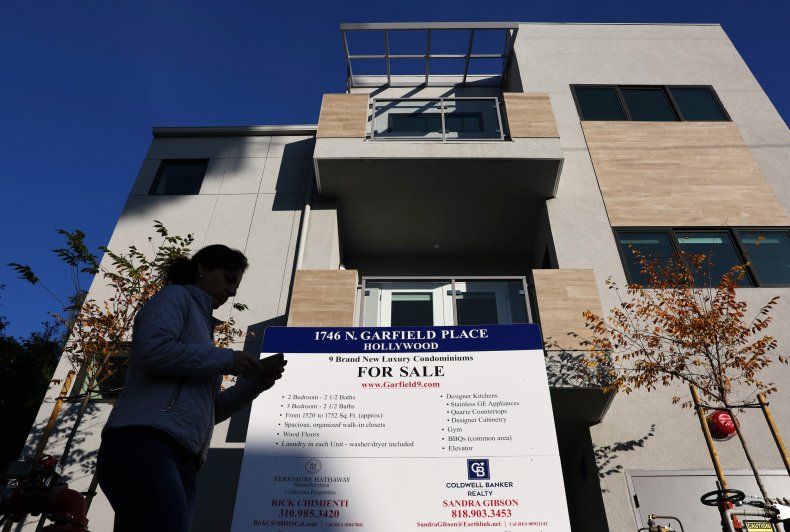 The most dramatic drops on a regional level have been reported in California, Nevada, and Washington, where home prices are below their year-ago level, according to Moody's Analytics.
These are the states where home prices have been the most unaffordable in the past year. Not by coincidence, prices dropped the fastest in Nevada, where prices rose at an above-average pace over the last two years. In this state, single-family home prices have dropped almost 1.8 percent from November to January, and were down seven percent from their peak.
Experts at Moody's Analytics found that prices have dropped slightly across all price tiers and almost in every state—except for five.
But, the price for the most expensive homes dropped sharpest in the month of January, with people now preferring more affordable homes, according to Moody's Analytics, which found that "since mortgage rates spiked in March, the most affordable homes have outperformed the rest of the market."
That's good news for homebuyers—but bad news for realtors and homeowners.
"The U.S. housing market is crumbling under the weight of higher mortgage rates and rock-bottom affordability," said Matthew Walsh, Moody's Analytics housing economist.
But there's also good news for these latter categories. Mortgage applications have bottomed, according to Moody's Analytics, and homebuilder sentiment is trending upward.
"We still have a bit to go to get to a healthy housing market, but it looks as if the worst for home sales is in the rearview mirror," the company wrote in its report.
Prices are expected to continue dropping in the next two years, reaching between a five to 10 percent decline. According to Moody's Analytics' estimates, by 2025 house prices will be back to their late-2021 level.