House Republicans Blast U.K.'s 'Dangerous' Huawei 5G Decision, Accuse Boris Johnson of Choosing China Over U.S.
House Republicans, including a GOP representative of the House Intelligence Committee, have slammed the U.K. Government's decision to allow Huawei and other "high risk" vendors to contribute to parts of the country's telecommunications networks.
Posting on Twitter, Rep. Elise Stefanik (R-NY) voiced her concerns that the decision was a "grave shortsighted mistake," including the U.K. Prime Minister Boris Johnson in her remarks: "The decision by @BorisJohnson to allow Huawei into the U.K.'s telecommunications network is wrong, dangerous, and a grave shortsighted mistake. Congress must work on a bipartisan basis to push back on this decision by the U.K. to open their arms to China's surveillance state."
Rep. Liz Cheney (R-WY) also took to the social media platform and shared her thoughts on the decision: "By allowing Huawei into U.K. 5G network, @BorisJohnson has chosen the surveillance state over the special relationship. Tragic to see our closest ally, a nation Ronald Reagan once called 'incandescent with courage,' turn away from our alliance and the cause of freedom. @UKinUSA"
The remarks come after U.K. ministers determined today that telecommunication operators in the country should put additional safeguards in place and exclude "high risk" vendors from parts of a network "critical to security."
The U.K. government defines "high risk" vendors are those who pose" greater security and resilience risks to U.K. telecoms networks," with the National Cyber Security Center (NCSC) saying that Huawei has always been "considered higher risk by the U.K. government."
Today's announcement is the final step in the "Telecom Supply Chain Review", which analyzed potential security risks within the country's telecoms Critical
National Infrastructure (CNI). As part of the review, which was conducted by the Department of the Secretary of State for Digital, Culture, Media and Sport (DCMS), a report, which was presented in July 2019, found that Chinese telecommunications vendor, Huawei, did not always "prioritize cyber security sufficiently"—a finding based off the conclusions of the 2019 Huawei Cyber Security Evaluation Centre (HCSEC) Oversight Board report.
"The flaws identified in the report are the result of practices that may have achieved good commercial outcomes but have resulted in poor cyber security," the report says.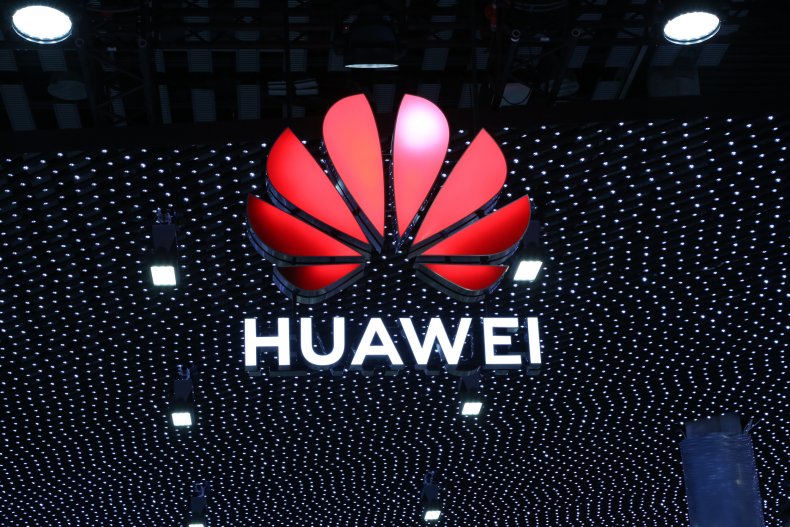 The country's NCSC has issued guidance to U.K. telecoms operators on Huawei and other "high risk" vendors, advising that they are "excluded from all safety related and safety critical networks" in the CNI and from sensitive geographic locations such as nuclear sites and military bases. It has also said that these vendors should be limited to a "minority presence of no more than 35 percent" access to the network which connects devices and equipment to mobile phone masts.
The review comes as operators begin to roll out next generation 5G and gigabit capable networks.
In a press release issued by the U.K. government, Digital Secretary Nicky Morgan said: "We want world-class connectivity as soon as possible but this must not be at the expense of our national security. High risk vendors never have been and never will be in our most sensitive networks.
"The government has reviewed the supply chain for telecoms networks and concluded today it is necessary to have tight restrictions on the presence of high risk vendors. This is a U.K. specific solution for U.K. specific reasons and the decision deals with the challenges we face right now.
"It not only paves the way for secure and resilient networks, with our sovereignty over data protected, but it also builds on our strategy to develop a diversity of suppliers," Morgan said.
The decision by the U.K. echoes that of Germany and Russia who have also chosen not to ban Huawei from contributing to their telecommunication infrastructure.
However, the U.S. Government has been critical of the Chinese telecommunications vendor, with President Donald Trump blacklisting the company in May 2019 over espionage concerns and insisting that it is a "national security threat."
"At this moment it looks like we are not going to do business, I don't want to do business at all because it is a national security threat and I really believe that the media has covered it a little bit differently than that," Trump said in August 2019.
Huawei has welcomed the decision from the U.K. government in a video statement. Victor Zhang, vice president at Huawei said: "Huawei is reassured by the U.K. Government's confirmation that we can continue to work with our customers to keep the 5G rollout on track."
Speaking to press today, Secretary of State Mike Pompeo addressed the U.K.'s decision on Huawei: "Our view of Huawei has been that putting it in your system creates real risk. This is an extension—an extension of the Chinese Communist Party with a legal requirement to hand over information to the Chinese Communist Party.
"We'll evaluate what the United Kingdom did," he continued. "It's a little unclear precisely what they're going to permit and not permit, so we need to take a little bit of time to evaluate that.
"But our view is that we should have Western systems with Western rules, and American information only should pass through trusted networks, and we'll make sure we do that."
When asked if he was concerned about U.S. national security if the U.K. does "let Huawei in," Pompeo told the press: "I'm always concerned about our national security, of course. Look, we'll do the right thing with American information. We will make sure that when American information passes across the network, we are confident that the network is a trusted one.
"So we'll work with the United Kingdom," he continues. "We were urging them to make a decision that was different than the one that they made, and now we'll have a conversation about how to proceed."
This article was updated on January 29, 2020, to include reactions from Mike Pompeo.