House Republicans Used an Ultrasound Machine to Make a Misleading Point About Abortion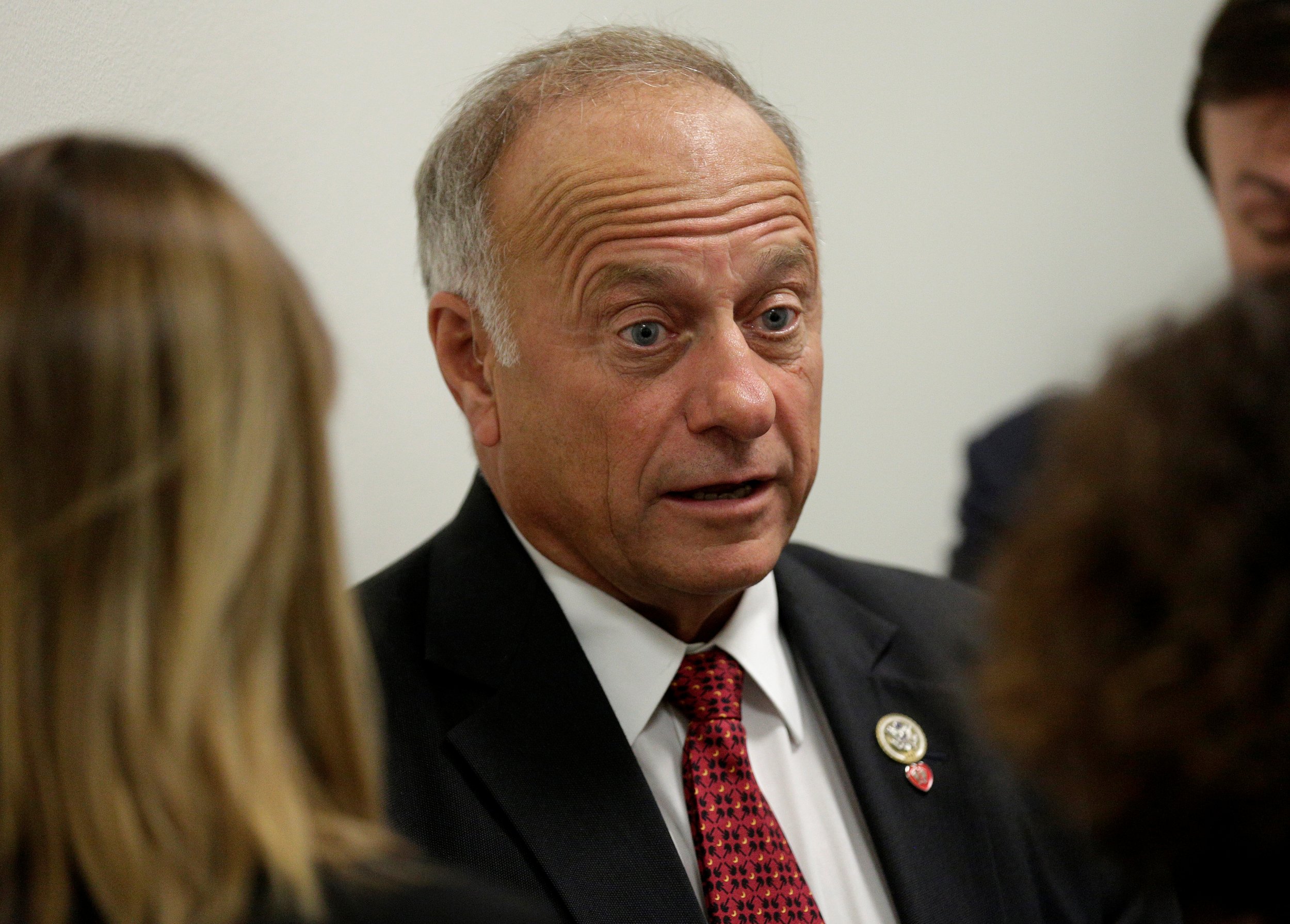 An ultrasound machine got a front-row seat at a Wednesday House hearing, helping a conservative congressman make a misleading point about abortion—the procedure he hopes to ban nationwide after six weeks.
An anti-abortion advocate brought the machine to the Judiciary subcommittee hearing as a prop, and a congressional staffer "introduced' it to Rep. Steve King (R-Iowa) as if it was a living person, said a spokesperson for a pro-choice group also in the room.
When King later presented his bill, known as the "Heartbeat Protection Act of 2017," he played audio and video of an ultrasound for his colleagues in the House.
"He can't wait to be born," King reportedly said as the sound of a heartbeat thumped over the speakers.
But there were a few problems with the Republican's plea for the early-abortion ban. First off, King had used the ultrasound of an 18-week-old fetus—not a six-week old one, according to CQ Now reporter Sandhya Raman, who later confirmed her account to Newsweek.
Opponents of the bill slammed King for grandstanding.
"Clearly Rep. King is trying to elicit an emotional response among the public by showing the images of an ultrasound later in pregnancy, when the fetus is very recognizable," Dr. Daniel Grossman, an abortion provider and the director of Advancing New Standards in Reproductive Health, told Newsweek. "If he had shown a six-week ultrasound—which basically looks like a spot that is less than a quarter-inch in length—I doubt there would be the same emotional response."
In addition, King's fixation with the fetal heartbeat as the first sign of life is misguided, abortion supporters said.
"A 'heartbeat' bill is a way of making a 4 mm thickening next to a yolk sac seem like it is almost ready to walk," Jennifer Gunter, an OB/GYN, wrote in the Huffington Post. Gunter said the "heartbeat" politicians talk about actually refers to the motion that occurs at the thickened end of an embryo's yolk sac, known as the fetal pole. The scientific term for that motion is "fetal pole cardiac activity," not "heartbeat."
Doctors can begin detecting fetal pole cardiac activity at the six-week mark—before many women even know they're pregnant.
King introduced the bill in January, telling reporters he hoped the legislation would "eliminate a large, large share" of abortions in the United States. It's unlikely King's "Heartbeat Protection Act" would accomplish anything of the sort: Studies show banning abortion doesn't actually reduce abortions, but merely makes them less safe for the women who choose to obtain them illegally.
So far, the only proven way to reduce unintended pregnancies and abortions is to improve access to birth control and sex education, two things the King and other GOP lawmakers oppose.
Even if King's legislation passed and was signed by President Donald Trump, it would not likely pass constitutional muster—though King said he's counting on Trump to appoint a Supreme Court justice who could provide the fifth vote to overturning the Roe v. Wade case that made abortion legal.
"By the time we march this thing down to the Supreme Court, the faces on the bench will be different—we just don't know how much different, but I'm optimistic," said King.