House Impeachment Inquiry Resolution Vote: What to Know and Who to Watch
The U.S. House of Representatives will vote on a resolution Thursday morning to outline the procedures for how future public hearings of the impeachment inquiry will be conducted, marking the first floor vote involving the impeachment of President Donald Trump.
The resolution will come despite the continued refusal by House Democrats and Speaker Nancy Pelosi to have the full chamber authorize the probe, which they argue is not necessary. Democrats note that the resolution is not an authorization, but rather a measure they believe will throw cold water on arguments by the White House and Republicans that the impeachment proceedings lack transparency, minority subpoena power and due process for the president.
Republicans have accused their Democratic counterparts for weeks of conducting an "illegitimate" probe and demanded the chamber authorize the inquiry by way of a vote. GOP members have also railed against the closed-door witness depositions of current and former administration officials and protested by storming the secure room in the basement of the Capitol where the interviews take place.
The procedures outlined in the impeachment resolution do not appease Republicans' demands, however, and the vote will place a handful of vulnerable, mostly freshmen Democrats in a tough political spot.
Here is what the parameters entail and what to expect for the vote that's slated to take place at approximately 11 a.m.
H.R. 660: What is it?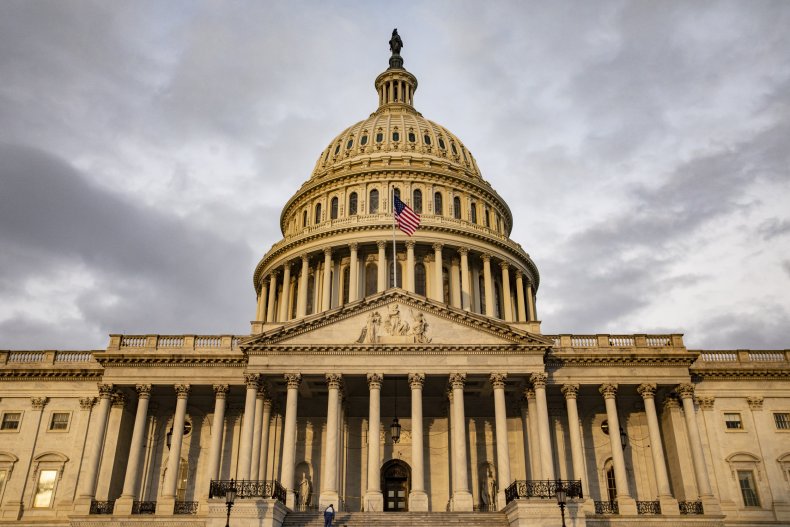 The resolution is not to authorize the inquiry and it will not change the way closed-door depositions operate, which currently only allow lawmakers on certain committees to attend. The text states the committees of jurisdiction shall "continue their ongoing investigations."
What it does do is establish the rule book for how the House will conduct public hearings before the Judiciary Committee, once the inquiry advances to that phase. The timing of when that will occur is still unknown.
"This resolution establishes the procedure for hearings that are open to the American people, authorizes the disclosure of deposition transcripts, outlines procedures to transfer evidence to the Judiciary Committee as it considers potential articles of impeachment, and sets forth due process rights for the President and his Counsel," Pelosi wrote in a letter to House Democrats on Monday.
The resolution addresses four main points:
Transparency:

It authorizes Intelligence Committee Chairman Adam Schiff (D-CA) to publicly release transcripts—with redactions of classified or other sensitive information—of witness depositions and outlines the process for committees to transmit their evidence to Judiciary for review.

Public hearings:

The top Democrat and Republican on the Intelligence Committee, Schiff and Rep. Devin Nunes (R-CA), will each have 45-minute sessions to question witnesses, time that counsels for the majority and minority staff can also utilize. After the aggregated 90-minute session is complete, the top lawmakers—which in this case would be Chairman Jerrold (D-NY) and ranking member Doug Collins (R-GA)—can either use more time or allow other lawmakers to begin their normal five-minute sessions that each is afforded.

Due process:

The president and his counsels will be able to present their case and respond to evidence, submit written requests for additional testimony or evidence, attend hearings, raise objection to testimony and cross-examine witnesses. However, if the White House continues to refuse to cooperate with congressional subpoenas—as it has—Nadler "shall have the discretion to impose appropriate remedies, including by denying specific requests by the President or his counsel," a fact-sheet provided by Democrats states. Republicans may subpoena or call witnesses to testify, but only if approved by Democrats.

Articles of impeachment:

At the completion of the hearings, Judiciary will determine whether articles of impeachment should be brought against Trump.
Although there are no stipulations in House rules or the Constitution that the majority party must allow the minority to have subpoena power, Republicans have argued Democrats' rules are unfair, as well as lack due process and transparency. They argue that by holding so many depositions in private, the secrecy has already done permanent damage to Trump's reputation in the Ukraine scandal.
"I'm not sure there's much of anything at this point," said retiring Rep. Greg Walden (R-OR), speaking about how Democrats could have altered the resolution to garner GOP votes. "It's been such a flawed process all along but at a minimum, we should have [had] the same rights a long time ago to subpoena witnesses, the president should've had council [in the depositions.]"
Rep. Matt Gaetz (R-FL), one of the Republicans who led dozens of his colleagues to storm the secure deposition room, filed a House Ethics Committee complaint Wednesday alleging Schiff has violated the chamber's rules in his handling of the impeachment inquiry. Gaetz is currently under an Ethics Committee investigation himself over alleged witness intimidation involving convicted former Trump lawyer Michael Cohen.
The Men to Watch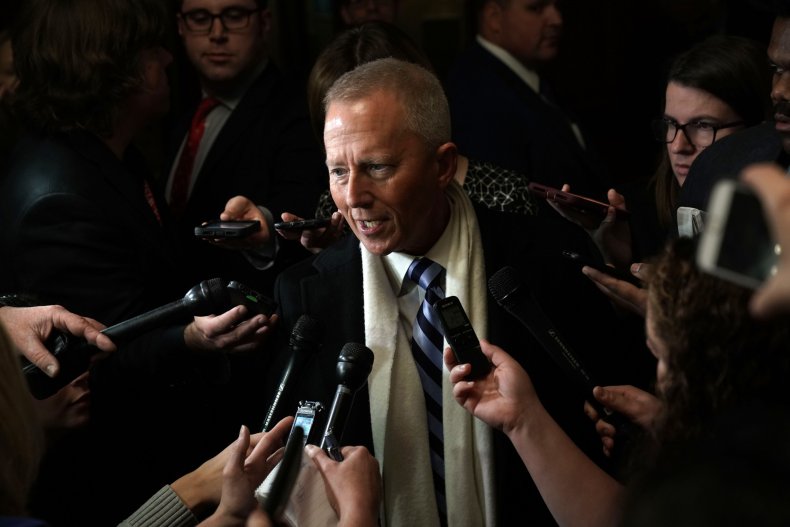 There is at least one Democrat who's said he'll break with his colleagues to vote against the resolution: Rep. Jeff Van Drew of New Jersey.
A freshman, moderate Democrat who flipped a Trump district to win in 2018, Van Drew will maintain his anti-impeachment stance, citing divisiveness and a political price that some colleagues may be forced to pay.
"I don't know that we gain that much from [impeachment]," he told Newsweek on Tuesday. "I know what we lose: I know that we split people further apart; I know that we split the country apart even more; I know that we, regardless of what people say, get less work done."
Rep. Tom Malinowski (D-NJ) said he's refrained from trying to persuade his fellow New Jerseyan to back any impeachment-related measures.
"Anyone who sees the way he dresses, will tell you he marches to the beat of his own drummer, and I respect that," Malinowski said of Van Drew's fancy wardrobe choices, which often entail plaid or pin-striped suits, pocket squares and bright colors.
It is unknown how another Democrat who's chosen not to back the inquiry will vote: Rep. Collin Peterson (D-MN), a longtime lawmaker who's district heavily favored the president.
Rep. Anthony Brindisi (D-NY), a freshman moderate who won a Trump district, was also an unknown, until syracuse.com reported Thursday morning he'll vote for the measure.
Van Drew and Peterson could be the lone members of their party to vote with Republicans against the resolution, as other swing district, anti-inquiry Democrats have suggested they'll back it. No GOP lawmakers, including Rep. Francis Rooney (R-FL), who's suggested he's open to the impeachment inquiry, have signaled they plan to support the resolution.
Rep. Joe Cunningham (D-SC), who also opposes impeachment proceedings, does not look at the resolution as a proxy vote for the inquiry and has therefore stated he'll support it.
"I don't know if I'd characterize it as an impeachment resolution," Cunningham, who also won a Trump district, told Newsweek on Tuesday. "I mean, it's a resolution setting parameters... and it's about bringing more transparency to this process, which I think is a good thing."
Republicans have, however, said otherwise. Rather than view this as a procedural measure to establish rules, they are confident people will see the Democrats' resolution essentially as a vote for impeachment.
"If they're telling their vulnerable Democrats that it's not going to be viewed that way, I think they're misleading them," said Rep. Mark Meadows (R-NC). "Most America sees this as another step towards impeachment, and only people inside the beltway understand what a rule vote is. The rest of the world sees it as an impeachment vote."
This story was updated to reflect that Brindisi will vote in favor of the resolution.