'Housing Market Crash' Interest Soars as Americans Worry About Economy
As fears circulate that a drop in home sales and housing prices in some cities means that the U.S. housing market could sharply decline, online interest in a potential housing market crash has surged.
When Newsweek viewed Google Trends data, it found that interest in the term "housing crash" was at its highest point in July compared to any other time on a graph that dated to January of 2004. Interest was also significantly higher when compared to months in 2007 and 2008. When the housing market crashed in 2008, it led to an economic crisis that became known as the Great Recession.
The data shows that interest in similar terms related to the state of the housing market has also been elevated. Search popularity for the question "will the housing market crash" saw two recent peaks, an all-time high in March and a slightly lower crest in June. Interest over time for these terms, which was shown on a scale ranging from zero to 100, reached 100 in March and 97 in June.
While it remains unclear whether the housing market will crash in the near future, recent polls show that many Americans don't have much confidence in the state of the market. Consumer confidence in the U.S. housing market has dropped to its lowest level since 2011, according to findings from the Fannie Mae Home Purchase Sentiment Index (HPSI) released Monday. Just 17 percent of surveyed consumers said that they thought it was a good time to buy a home, while the percentage of respondents who said that it was a good time to sell fell from 76 percent in May to 67 percent in July.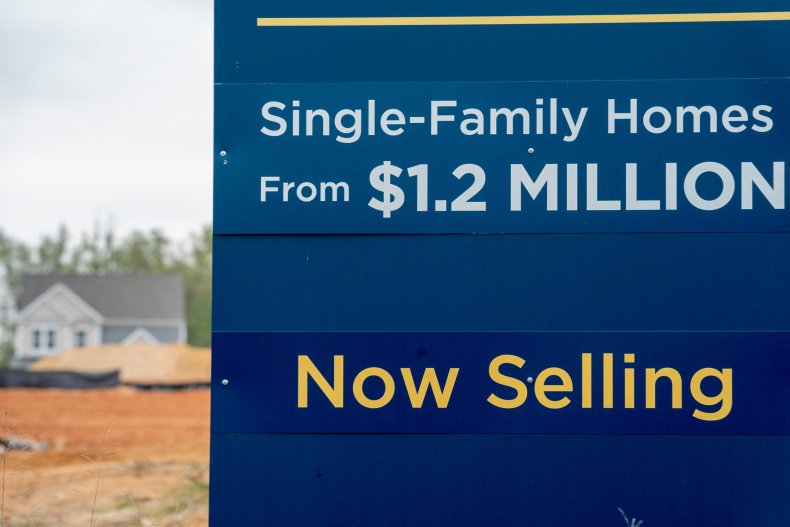 "Overall, this month's HPSI results appear to confirm our forecast for moderating home sales over the coming year," Fannie Mae Senior Vice President and Chief Economist Doug Duncan said in a statement.
Fears of a housing market crash have been accompanied by recession concerns in the larger U.S. economy. When gross domestic product (GDP) declined for the second straight quarter this year, a commonly held definition indicates that the U.S. entered a technical recession, though only a committee of economists at the National Bureau of Economic Research can officially declare one.
The Harvard-CAPS Harris poll for July showed that 84 percent of registered voters believed the U.S. economy was already in a recession or would soon enter one. Another IBD/TIPP poll whose results were released in July also found that a majority of Americans, 58 percent, believed the U.S. was in a recession. That was an increase from 48 percent in May and 53 percent in June.