Is the U.S. in a Recession? Meaning, Definition Explained
Real gross domestic product (GDP) had another negative quarter and data showed it at -0.9 percent. Although an increase from the first quarter, which came in at -1.6 percent, it marks the second quarter of negative GDP, fulfilling requirements of a commonly held definition of a recession.
With inflation seeing its largest increase since 1981 in June and the U.S. entering a bear market in the same month for the first time since 2020, experts and economists have been discussing the possibility of a recession, with some saying the U.S. is headed for or already in one. The White House has pushed back on assertions that a recession is inevitable or forthcoming, but many people in the U.S. seem to disagree.
A majority of Americans, 58 percent, said in an IBD/TIPP survey released earlier this month that they think the U.S. economy is in a recession. This was up from 53 percent in June and 48 percent in May. Determining whether the U.S. is actually in a recession can depend, at least in part, on GDP numbers.
According to the financial media website Investopedia, GDP is the "total monetary or market value of all the finished goods and services produced within a country's borders in a specific time period." That time period can reflect a fiscal quarter or a full calendar year.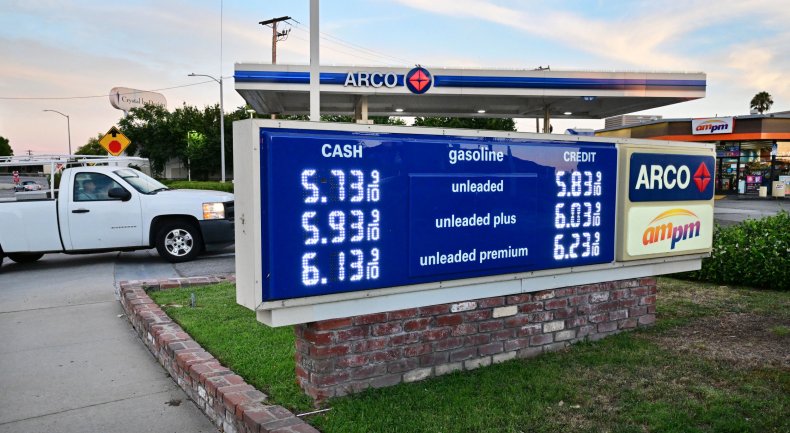 A recession is a "significant, widespread, and prolonged downturn in economic activity," Investopedia said. A popular rule of thumb is that two consecutive quarters of GDP decline can indicate that a country is in a recession.
In the first quarter of 2022, GDP decreased at an annualized rate of 1.6 percent, following a 6.9 percent positive increase in the fourth quarter of 2021, according to the Bureau of Economic Analysis.
But despite the rule of thumb, the second consecutive annualized decrease in the new GDP figures released Thursday does not necessarily indicate a recession. Other factors, like the state of the labor market, may also be considered.
U.S. employers added 372,000 jobs in June, with notable gains occurring in "professional and business services, leisure and hospitality, and health care," according to the Labor Department.
Treasury Secretary Janet Yellen recently told NBC's Meet the Press that the United States isn't In a recession because we're creating "400,000 jobs a month."
The Center for American Progress, a public policy research and advocacy organization, compiled a graph using data from the National Bureau of Economic Research (NBER) that showed the current U.S. job growth sets it apart from the state of the labor market in recent recessions, all of which saw job declines.
Only a committee of economists at the NBER, a private, nonprofit research organization, can officially declare the U.S. to be in a recession. There is no mathematical formula that can flag when the U.S. has entered a recession, so it is up to these experts to make "retrospective judgment calls," Investopedia explained.
The Biden administration has repeatedly touted job numbers in recent months as a sign of economic strength. Ahead of the release of Thursday's GDP numbers, the White House Council of Economic Advisors said in a July 21 blog post that it is "unlikely" that a second consecutive quarter of decline would indicate a recession.
"While some maintain that two consecutive quarters of falling real GDP constitute a recession, that is neither the official definition nor the way economists evaluate the state of the business cycle," the post read. "Instead, both official determinations of recessions and economists' assessment of economic activity are based on a holistic look at the data—including the labor market, consumer and business spending, industrial production, and incomes."
Brian Deese, director of the U.S. National Economic Council, also said during a press briefing Tuesday that the totality of the current economic data "is not consistent with a recession."
Newsweek reached out to the NBER for comment.