Why Is Inflation So High Right Now?
The consumer price index surged 9.1 percent in June, according to Bureau of Labor Statistics data released Wednesday. The increase in the CPI, a prominent measure of the nation's inflation rate, is being attributed to a number of factors by experts.
The gain in consumer prices is the largest since 1981 and up from May's 8.6 percent. Many economists had predicted the gain wouldn't be as high as the bureau reported, and the Federal Reserve will again try to fight inflation this month with another rate hike after already raising interest rates by three-quarters of a percentage point in June.
Economists have attributed the high inflation to an imbalance between supply and demand, which has led to the Fed's moves with interest rates. The Labor Department reported last Friday that the U.S. economy added a better than expected 372,000 jobs in June, and wages have also increased over the past year. Many American households also saved money during the coronavirus pandemic, when many people were largely homebound and collecting stimulus checks.
However, manufacturing and shipping were also greatly reduced during the pandemic, resulting in Americans finding fewer goods to buy because of continuing supply shortages.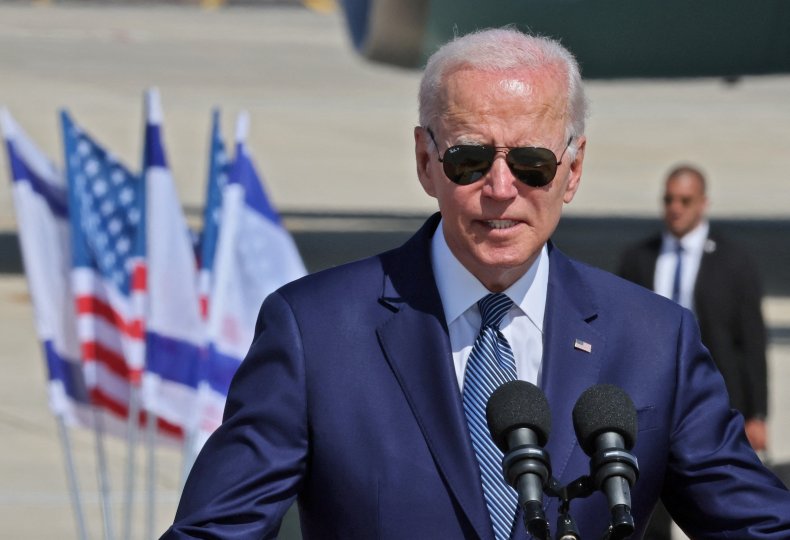 There are other explanations for the consumer spending increase, though. President Joe Biden has repeatedly said that a large part of the rise in prices is caused by Russian President Vladimir Putin's war in Ukraine, which has led to increased oil prices and disruption in global food supplies.
James Dominick, managing director of the financial communications practice of FTI Consulting, said that of the factors affecting inflation, the "focus is on issues impacting consumption," especially the increased cost of groceries and gas. He also said the conflict in Ukraine shares some of the blame.
The Bureau of Labor Statistics data details the increases in gas and grocery prices. The price of gasoline increased 11.2 percent in June from a month earlier and 59.9 percent over the past 12 months, while grocery prices rose 1 percent in June and 12.2 percent annually. AAA has reported drops in the price of gasoline in recent days, and its index for the national gas price average on Wednesday was $4.631 for regular gas, down from more than $5 a month ago.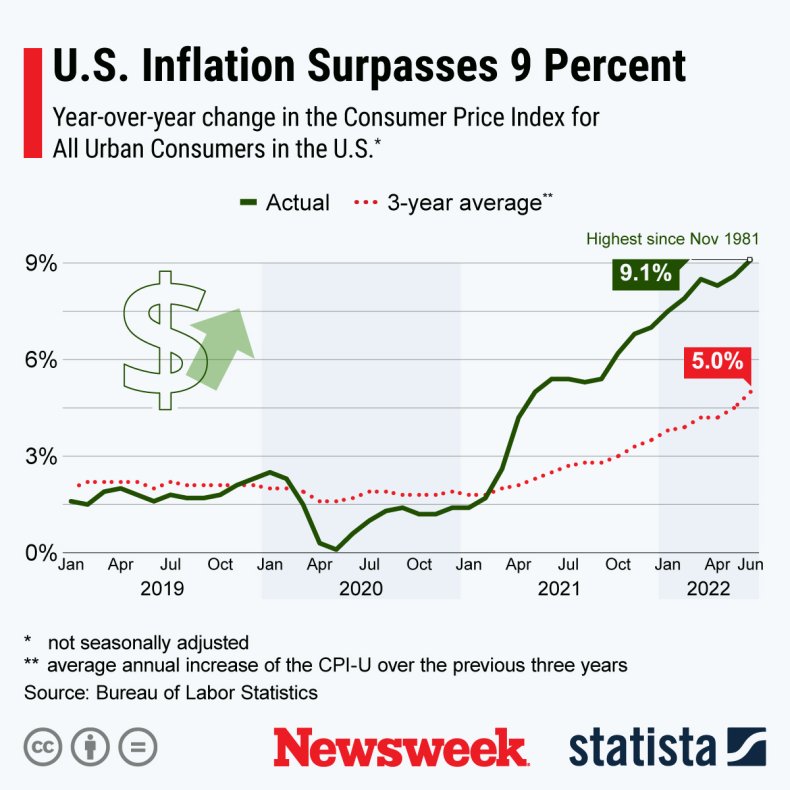 Americans have also been spending more in the service sector, which has caused airline tickets and hotel prices to escalate as travel has gotten a boost in recent months. There have also been shortages in the housing market, with more people competing for limited houses and apartments, although Realtor.com recently reported the housing inventory has started to improve.
"To boil it down, inflation is currently being driven by energy, labor and housing, and while we are seeing some easing on the energy front as evidenced by lower gas prices in July, we can expect these levels to remain elevated, particularly on the housing front as driven by rent," Dominick said.