Houston Clinics Offering $2,000 For Those Willing to Test COVID-19 Vaccine
The Texas Center for Drug Development is looking for 1,000 Houston-area volunteers to receive the experimental Moderna COVID-19 vaccine in its third phase of testing. Each volunteer will get up to $2,000 for participating.
The offer is open to all people over the age of 18 except for those who have active cancers or autoimmune disorders. Interested people can apply at www.houstonfightscovid.com. If you qualify, researchers will call within 24 hours to review your medical history.
The Houston volunteers will be among 30,000 people testing the Moderna vaccine in 87 cities around the United States. Researchers are particularly eager to recruit frontline and medical workers as well as people from Hispanic and Black communities that have been disproportionately affected by the epidemic.
"The interest we're seeing right now is on a whole different level," Dr. Sarah Hasan, a recruitment lead working with the project, told KHOU 11. "Everybody wants to do their part so we can get back to normal."
Of the 4,000 people who have called to inquire about the Houston trials, Hasan said most want to know about the vaccine itself and its risks. She said, "This is not a live vaccine, so you cannot contract coronavirus from this vaccine itself."
While the earlier phases of the vaccine trials looked at safety and side effects, phase three will focus on its effectiveness.
If selected, patients will receive a 1- to 2-hour visit, during which researchers will take a full medical history, a blood sample and then administer either the vaccine or a placebo. A second dose will be administered about a month later, with follow-up happening over the phone and clinical visits occurring about a year or two later.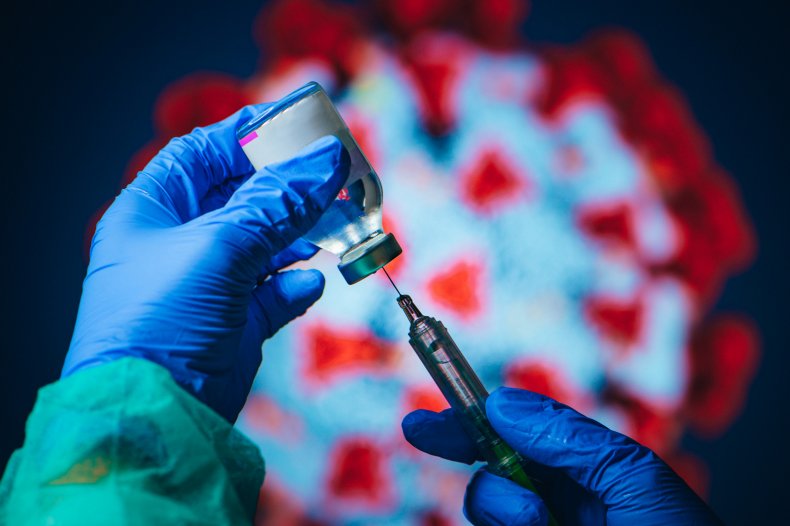 In phase one of the Moderna trial, those who were given the vaccine developed potentially virus-eliminating antibodies after the second of two doses, which was given 28 days after the first.
However, researchers are unsure how useful those antibodies might be in potentially preventing infections or lasting long within the body, especially since recent studies suggest that antibodies in people previously infected with COVID-19 only last for a few months or less.
Side effects in the first two Moderna vaccine trials were generally mild, with 50 percent reporting muscle aches or pain at the injection site, fatigue, headache or chills.
While infectious disease expert Dr. Anthony Fauci said he was "cautiously optimistic" that a vaccine for COVID-19 could be available by the end of the year, epidemiologists worry that a vaccine won't end the pandemic unless many people receive it, something which could be complicated by the anti-vaccination movement.
According to a mid-May survey by the Associated Press and Norc Center for Public Affairs Research at the University of Chicago, 20 percent of American adults say they will not get a COVID-19 vaccine and 31 percent said they're not sure.
Epidemiologists estimate that 70 percent of the population will need to develop immunity in order to end the pandemic, whether through vaccinations or other means, according to Science Magazine.
People adverse to receiving the vaccine often fear negative health effects, feel suspiciously of medical authorities or haven't had their concerns addressed by the information available on the websites of the World Health Organization (WHO) or Centers for Disease Control and Prevention (CDC).
Heidi Larson, director of the Vaccine Confidence Project at the London School of Hygiene and Tropical Medicine, told Nature.com that the pro-vaccine community must do a better job of reaching out to anti-vaccination communities to be "responsive to the narratives that are out there among the undecided."
She believes anti-vaccination advocates use personalized, emotive messages that appeal to people's empathy ("Do you love your children?") rather than fear ("Vaccines will kill you."). The pro-vaccination movement must do the same, using videos and first-person testimonies that appeal to emotions rather than just share medical facts.
"We need to get better at storytelling," said Noel Brewer, a behavioral scientist at the University of North Carolina, Chapel Hill told Nature. "We need to carry positive stories and also negative stories about the harms of not vaccinating."