When Teresa Barbosa married her husband Michael, children were always part of the plan.
The couple was delighted when she became pregnant a few years later, but their joy soon turned to despair.
"As we prepped for this new chapter, a fire destroyed our home," she told Newsweek. "In the ashes of our home, we learned that my pregnancy was terminating. Everything was literally crumbling around us."
Over the next decade, the couple drained their life savings paying for round after round of in vitro fertilization (IVF) treatments that were unsuccessful. "We were broken emotionally and financially," she said.
In 2019, the couple adopted Sofia, now five, and Barbosa founded the nonprofit Gift of Parenthood to help others in dire need—many of them women of color like her—pay for IVF treatments.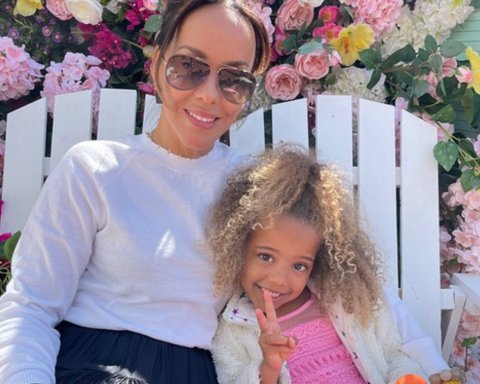 Gift of Parenthood awards quarterly grants, Barbosa said, and that funding has helped about 10 babies be born to families who desperately want them.
But as the fall of Roe v. Wade continues to reverberate across the U.S., Barbosa and others fear the Supreme Court's decision could have far-reaching consequences that go beyond regulating abortion and put IVF in jeopardy.
Several states have bans that define life as beginning at the moment of fertilization. Others want to move further and introduce "personhood laws" that give fertilized eggs, embryos and fetuses the same rights as those already born.
That could lead to penalties for discarding embryos and limit how many eggs can be fertilized per IVF cycle, experts told Newsweek. But doing so would reduce the chances of success and drive up the cost, they say.
A single IVF cycle can cost anywhere between $15,000 and $30,000, depending on the patient's medication needs, Forbes reported in June.
Low-income patients and women of color already struggle to access IVF, Barbosa said. "We don't have an endless supply of funds," she said. "As IVF costs go up, we're going to be able to help fewer and fewer people."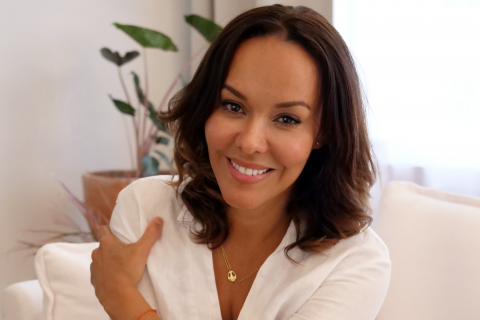 Barb Collura, the president of Resolve: The National Infertility Association, said she and other advocates will be examining abortion laws for "vague language" that could hamper IVF.
"If they are talking about life beginning at the moment of fertilization, but they are not distinguishing between whether that is inside a woman's body or outside a woman's body…it creates a lot of concern for our community," she told Newsweek.
IVF is currently legal in all 50 states, said Sean Tipton, a spokesman for the American Society of Reproductive Medicine.
That voters in Kansas overwhelming voted to reject a constitutional amendment that would have allowed lawmakers to further restrict or ban abortion is a promising sign that lawmakers will avoid attempts to limit IVF, according to Tipton.
"IVF is way less controversial than abortion so we think politicians will be reluctant to impose restrictions on IVF," he told Newsweek.
For a real-world example of the devastating consequences of restrictions to assisted reproductive technology, take Italy.
The country passed a law almost 20 years ago—later repealed—that declared fertilized eggs have the same rights as citizens. It banned embryos from being preserved, limited the number of embryos that could be created per IVF cycle to three and mandated that all of them had to be implanted in the uterus.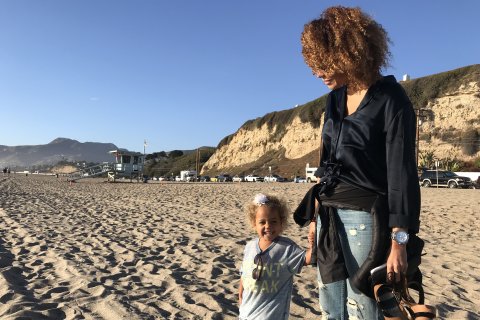 Researchers found that in the time it was in effect, there was a drop in the number of children born through IVF, a rise in the number of IVF treatments that did not reach the transfer stage and more cases of negatives outcomes or multiple births.
The goal of an IVF cycle is to create as many healthy embryos as possible, giving a person "as many chances as possible" at getting pregnant, Collura explained.
But restrictions would mean that eggs retrieved for IVF would need to be stored rather than used immediately to create multiple embryos.
"If the law looks very much like Italy's did years ago, what would happen is all of those eggs would be frozen," Collura said.
Patients would have to pay to store those eggs, she said, and then have them thawed when needed to create embryos.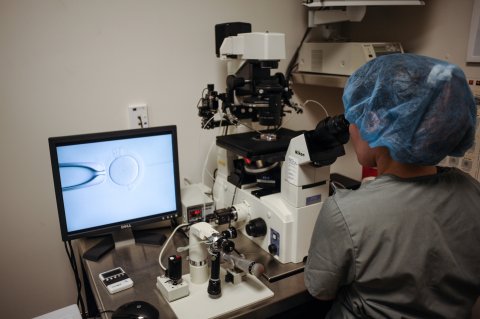 Doctors could be forced to fertilize one egg at a time, she said, and wait to see if it develops into a viable embryo over the course of several days.
"But what if nothing happened, and that embryo does not develop?" Collura said. "So now they do the same thing over again, with another egg.… Quite honestly, I don't even know what this is going to cost because this is so vastly different from how it's done today."
IVF is "a numbers game," Collura added. "This is what the data shows, you can't just rely on one egg and one sperm and one embryo. That is not going to work."
A process like that would almost certainly drive up the number of IVF cycles needed for successful pregnancy, she said, and such restrictions could also lead to a migration of fertility doctors out of states with restrictive law.
"You may have providers who say, 'I can't practice medicine to the standard of care that I've been trained to.… I can't operate in this state,'" Collura said.
For some patients, having to travel out-of-state for IVF treatment would create another expense that could make fertility treatment even more cost prohibitive.
Many people needing IVF cannot access it because their insurance plans do not cover it, Collura said.
According to the National Conference of State Legislatures, only 15 states require insurance companies to cover infertility treatment, but just two—California and Texas—require them to offer coverage for infertility treatment.
"We have a real patchwork of insurance coverage for access to IVF," Collura said. "And for many people, the out-of-pocket costs are just simply too high."
She and Barbosa noted that research shows Black women—who experts say will be most harmed by Roe's fall—are the group most likely to suffer from infertility, but less likely to seek medical care.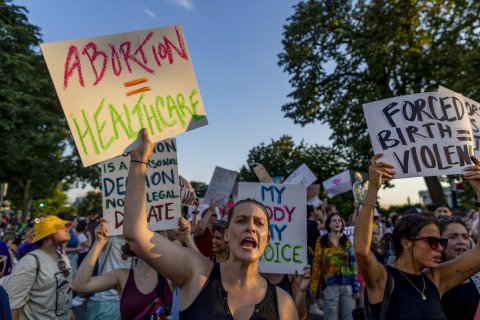 "We already know there's a real gap there, and my fear is that this will not help and this will even restrict access more," Collura said.
Tipton pointed to research that shows that fertility treatment takes a psychological toll on patients.
"You're taking an already stressful medical situation and then layering on top of it potentially a long period of ambiguity and perhaps something that makes it impossible," he said.
Collura said she and other advocates will not slow down their efforts to get more and more states to pass laws that allow health insurance to cover IVF.
She urged people who have used IVF to start or expand their families to speak of their experiences publicly if they can.
"When they speak up, when they raise their voices, when they share their stories, it makes a huge impact," she said.