How Bryan Kohberger Could Lose His Lawyer
Bryan Kohberger's attorney may have to drop him as a client after it emerged that she represented the mother of one of the University of Idaho students he is accused of killing up until taking his case, legal experts told Newsweek.
Anne Taylor, the Kootenai County chief public defender, was appointed to defend Kohberger following his extradition to Idaho to face charges in the slayings of Kaylee Goncalves, 21, Madison Mogen, 21, Xana Kernodle, 20 and Ethan Chapin, 20.
The four students were found dead in a rental home in Moscow, Idaho on November 13, 2022. Kohberger, who was studying for a Ph.D. at Washington State University in nearby Pullman at the time of the killings, was arrested at his parents' home in Pennsylvania on December 30.
He is charged with four counts of first-degree murder and one count of felony burglary. He has yet to enter a plea, but a lawyer who represented him in Pennsylvania said he was "eager to be exonerated."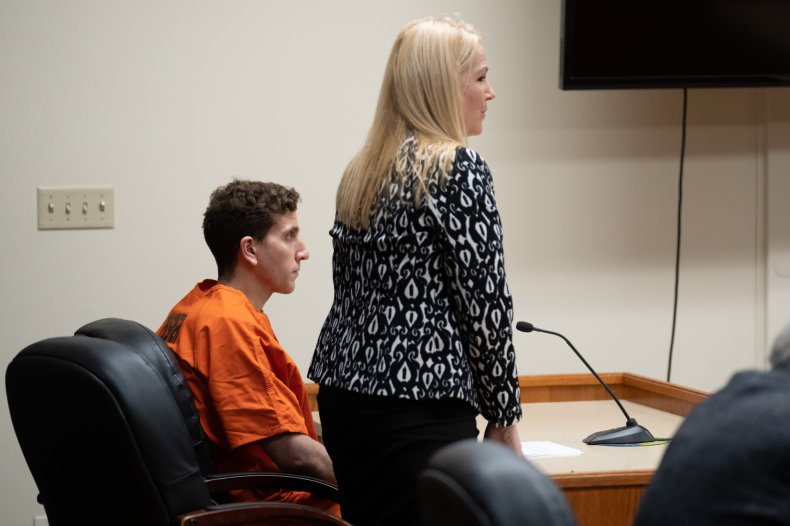 A five-day preliminary hearing in the case is scheduled to begin on June 26.
But Taylor could be forced to withdraw from Kohberger's case before then, after it emerged this week that she had represented Kernodle's mother, Cara Kernodle, up until early January.
Court records show Taylor filed an attorney withdrawal notice in Kootenai County Court for Kernodle's mother on January 5—the same day Kohberger made an initial appearance in the Latah County courtroom. The substituted attorney, Christopher Schwartz, is listed as a "conflict public defender" in the court documents.
The Idaho Statesman reported that since Taylor took over the public defender's office in 2017, her office has defended the parent in four cases.
Legal experts say this raises questions about a conflict of interest for Taylor, while Cara Kernodle has said she feels betrayed by her former attorney and will refuse to sign a waiver to allow her to continue representing Kohberger.
Taylor could be removed from the case in a number of ways, according to the experts.
Cara Kernodle could "file a motion to disqualify Taylor from representing Kohberger. The prosecution can file that same motion, or the judge can raise the motion 'sua sponte' on its own accord," Neama Rahmani, an attorney and former federal prosecutor, told Newsweek.
"Sua sponte" refers to actions taken by a court without the prompting of either party in a case.
"The judge will then decide whether Taylor has confidential information about Kernodle related to the case," Rahmani said. "If so, that would constitute an actual conflict and Taylor won't be permitted to represent Kohberger going forward."
Rahmani said that even if Cara Kernodle does not seek to disqualify Taylor, there "is still a potential conflict of interest with respect to Kohberger."
He added that if Kohberger wishes to retain Taylor as his attorney, he will have to waive the potential conflict.
"Even if it is just a potential conflict, Kohberger has to knowingly waive the conflict," he said. "If not, that's a potential issue on appeal if Kohberger is convicted."
Michael McAuliffe, a former federal prosecutor and elected state attorney, said that "while the matters in which Taylor represented Kernodle are distinct from the Kohberger murder case, the information and knowledge Taylor may have gained during the course of those other representations creates the potential conflict issue."
He told Newsweek that Kernodle "could in theory be a witness in the Kohberger case, but she certainly is a participant in the Kohberger proceedings as a parent of a murder victim."
McAuliffe said "if a court––most likely in the Kohberger matter––determines that it is necessary to obtain a waiver from Ms. Kernodle in order for Taylor to continue representing Kohberger, then Ms. Kernodle can decide not to waive.
"The court would likely require Ms. Taylor to withdraw from the Kohberger matter. The prosecutors could also file a motion to address the conflict issue given its impact on the integrity on the process and the potential for it to be an appellate issue if there is a conviction."
However, attorney Andrew Lieb argued that the court may reject an application made by Cara Kernodle.
"Attorneys need to avoid even the appearance of impropriety when managing their ethical responsibilities," Lieb told Newsweek.
But Lieb said there is "a big difference between concurrent representation and prior representation conflicts when it comes to disqualifying an attorney from representing a client who wants them as their attorney.
"With respect to prior representation, a conflict doesn't prohibit representation unless the matters are the same or substantially related where the former client's interests are materially adverse to their former attorney's current interests in representing the new client.
"So, Kernodle can make an application to a court to have Taylor disqualified from representing Kohberger, but because Taylor has withdrawn from representing Kernodle and the matters are not substantially related whatsoever, it seems like a stretch argument and it will likely result in a denial of the application for disqualification, if made."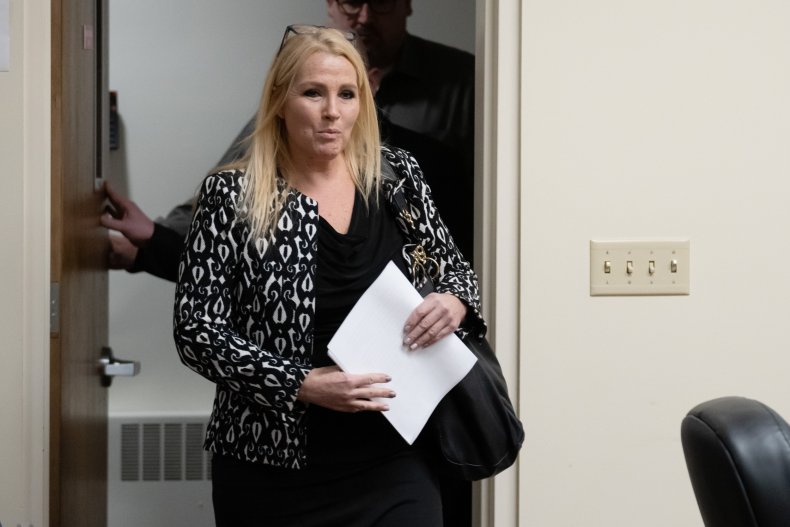 Although prosecutors have not said if they will seek the death penalty, Taylor is one of only 13 public defenders in Idaho who are qualified to lead a capital punishment case, and the only one in North Idaho.
Cara Kernodle "may have to testify at both the guilt and penalty phases of the trial, if necessary," Rahmani said.
"So the judge may not be able to effectively 'wall' Taylor off the case. The cautious thing for the judge to do is to assume the state will seek a death sentence and have one of the dozen other death penalty-qualified lawyers in Idaho take over representation."
McAuliffe added that "the possibility that the state could file the notice of intent to seek the death penalty should warrant the court only appointing capital case qualified defense counsel. The geographic proximity of alternatives should not dictate or limit that approach.
"If Taylor has a conflict and it can't be or isn't waived, the court would appoint a new capital qualified defense counsel—either another public defender or possibly a private attorney who is on the appointment list for public defender conflict cases and also is death qualified."
Newsweek has contacted Cara Kernodle and Taylor's office for comment.
A gag order issued by Latah County Magistrate Judge Megan Marshall earlier in January bars Taylor—along with law enforcement agencies and others associated with the case—from talking about it. It was broadened last week to also prohibit attorneys representing survivors, witnesses or the victims' family members from talking or writing about the case.