Here's How Difficult Buying a Handgun in Canada Was Before Uvalde Shooting
Canadian Prime Minister Justin Trudeau announced Monday that the nation would put a freeze on importing, buying or selling handguns just one week after a mass shooting at an elementary school in Uvalde, Texas, killed 19 students and two teachers.
The latest gun control legislation comes amid Canada's already tough attitude on obtaining firearms. The nation has frequently changed its laws following national and international incidents of gun violence, drawing praise from advocates who have similarly sought to crack down on firearms in the U.S.
"It will no longer be possible to buy, sell, transfer or import handguns anywhere in Canada once this bill becomes law," Trudeau said Monday. "And we'll make sure that those who are considered a danger to themselves or others have to surrender their firearms to authorities," he added.
Prior to the latest announcement, Canada had already moved to ban more than 1,500 types of military-style assault firearms and expand background checks, Newsweek reported. The Canadian government also said Monday that it would require long-gun magazines to be "permanently altered" to never hold more than five rounds, and to "ban the sale and transfer of large capacity magazines under the Criminal Code."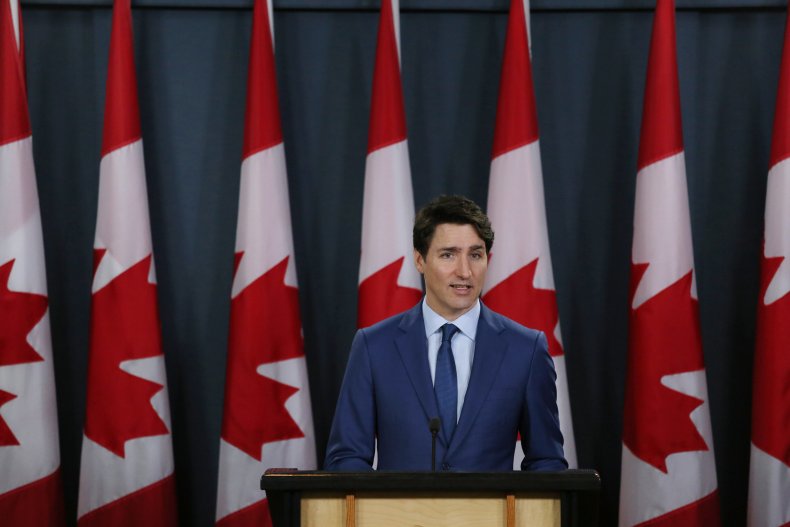 Ahead of the new legislation—which is slated to become law this fall—here's a look at how difficult it already is to purchase a handgun in the country:
Safety Course
Canadians seeking to own a handgun have been required to prove that they practiced at an approved shooting range, or otherwise show that they are a gun collector, according to The New York Times.
Those looking to purchase any type of gun are also required to complete an in-person safety course. Then, Canadians must take a written and practical test that includes topics on the evolution of firearms and their major parts, safety practices, firing technique and procedures, and how to store a firearm safely, among other things.
References
The Canadian government also requires people to provide at least two character references before purchasing a gun. In addition, Canadians must list the names of partners they have lived with in the last two years, who are each required to sign the gun application or be notified by the police before a firearm is bought.
Permit Application/ Background Check
Canadians must also apply for a firearms permit, and wait at least 28 days before processing begins. Then, individuals must pass a background check that takes into account any criminal record, mental health history, substance addiction and domestic violence incidents.
Police Registration
After following the above steps, Canadians are required to register their handguns with the police before being allowed to take the firearm home.
The Bigger Picture
Amid a long-standing American debate about gun control in the U.S., Bill Blair, Canada's minister of emergency preparedness, said that the nation ultimately views firearms very differently than its southern neighbor.
"In Canada, gun ownership is a privilege not a right," Blair said, according to NPR. "This is a principal that differentiates ourselves from many other countries in the world, notably our colleagues and friends to the south. In Canada, guns are only intended to be used for hunting and sport purposes."