Gun Debate Updates: Biden Supports Ban on Assault Weapons, White House Says
In the wake of the deadly school shooting in Uvalde, Texas last week, the debate around gun control continues.
The U.S. Justice Department will conduct a review of the law enforcement response to the mass shooting at Robb Elementary School that left 21 dead.
President Joe Biden promised to meet with Congress regarding gun legislation ahead of a meeting with New Zealand Prime Minister Jacinda Arden. Both leaders talked about ways to prevent gun violence Tuesday.
Canadian Prime Minister Justin Trudeau announced a sweeping bill on gun control Monday that includes a national freeze on handguns in his country. The White House said Biden would support a ban on assault-style weapons, but not a Trudeau-style ban on all handgun sales in the U.S.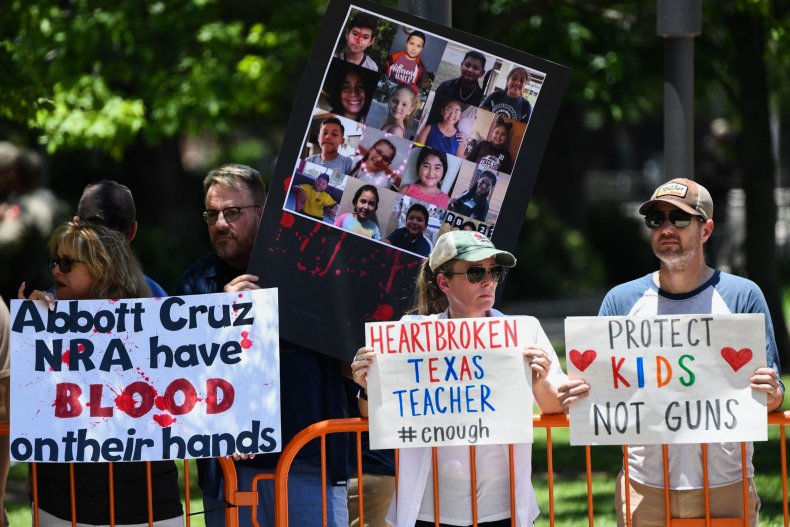 Live Updates Have Ended
Biden Supports Ban on Assault Weapons, White House Says
President Joe Biden does not support a ban on sales of all handguns but would support one on assault-style weapons, White House Press Secretary Karine Jean-Pierre told reporters during a Tuesday afternoon press briefing.
Jean-Pierre was asked about Biden's views on banning sales of all handguns after Canadian Prime Minister Justin Trudeau said legislators will consider such a ban in his country. Trudeau's announcement came on the heels of last week's mass shooting at Robb Elementary School in Uvalde, Texas.
Jean-Pierre said Biden would support a ban on assault-style weapons and on high-capacity magazines, but added, "he does not support a ban on sales of all handguns."
Jean-Pierre was repeatedly asked what steps Biden is taking to encourage congressional action amid the revived gun debate. She said the White House has a team that is in "close contact" with key members of Congress and is also exploring whether additional executive actions could be taken.
The press secretary was also asked if Biden would support increasing the age at which an American can legally purchase a handgun to 21, up from 18. She referenced comments Biden made last week about the age of the person who carried out the shooting at Robb Elementary.
"The idea that an 18-year-old kid can walk into a gun store and buy two assault weapons is just wrong," Biden said at the time.
Jean-Pierre said she would let the president's comment speak for itself.
Gun safety legislation has been one of Biden's top priorities since he entered office, Jean-Pierre said. But Biden "has done everything that he can" and now needs Congress to take steps of its own, she said.
"Congress needs to act so we can have federal legislation on the books, so we can stop this epidemic we're seeing across the country," Jean-Pierre said.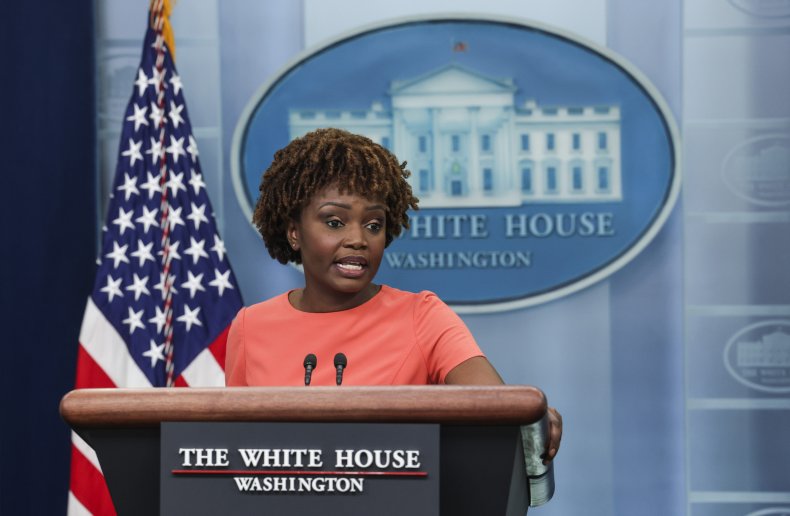 New Zealand PM Talks Unanimous Support for Gun Laws
During New Zealand Prime Minister Jacinda Ardern's trip to the White House, she and President Joe Biden spoke about preventing gun violence in their countries.
The leaders "emphasized the need to take action to keep our people safe from gun violence," according to a joint statement.
Prime Minister Ardern expressed her personal condolences to Biden and to the American people for the tragedies in Uvalde, Texas and Buffalo, New York.
The leaders said they share a commitment to combating "online radicalization to violence."
"As supporters of the Christchurch Call, we pledge to continue our work alongside civil society and the technology sector to counter terrorist and violent extremist content online, including racially or ethnically motivated violent extremism, while promoting human rights online and a free, open, global, interoperable, reliable, and secure internet," the statement said.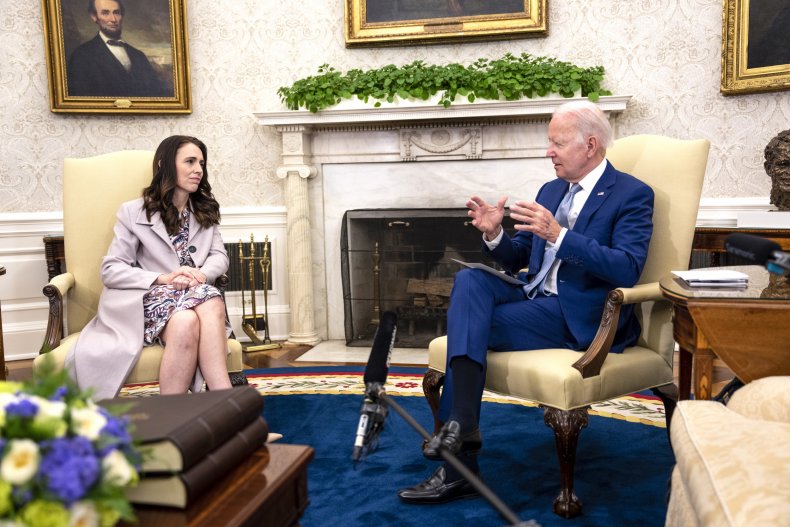 In the remarks before the meeting, Biden said there has been "an awful lot of suffering" in the U.S. related to gun violence.
"I've been to more mass shooting aftermaths than, I think, any President in American history, unfortunately," Biden said. "And it's just — so much of it is — much of it is preventable, and the devastation is — is amazing."
After the meeting with Biden, Ardern spoke with reporters about the steps her country took to curb gun violence after a mass shooting in 2019.
"In the aftermath of that, the New Zealand public had an expectation that if we knew what the problem was, that we do something about that," she said, noting that New Zealand and the U.S. have different political systems.
"We had the ability with actually the unanimous support of parliamentarians to place a ban on semi-automatic, military-style assault weapons and assault riffles. And we did that," she added. "The New Zealand public set the expectation, first and foremost."
New Zealand passed a ban on semi-automatic weapons 12 days after the massacre at Christchurch mosque, that killed 51 Muslim worshippers and wounded dozens others.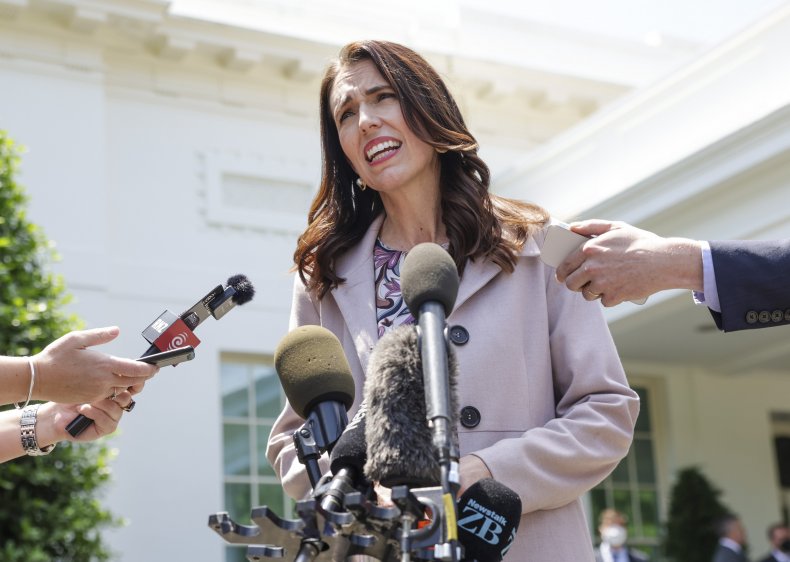 Matthew McConaughey Visits Memorial in Uvalde
The memorial outside of Robb Elementary School in Uvalde, Texas continues to grow as people across the state bring flowers and other tributes to honor the 19 students and two teachers killed in the shooting last week.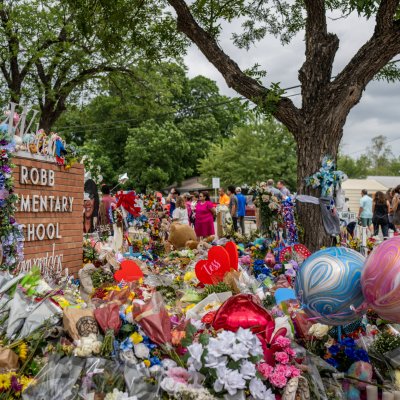 Actor and Uvalde native Matthew McConaughey and his family visited the memorial site at the school Tuesday.
McConaughey also visited with Texas Representative Tony Gonzales.
"This week was a solemn reminder that evil exists in the world, but we will never let it break us," Gonzales said in a tweet. "We'll unite to be an even more powerful reminder that love never fails and together we can change things."
He thanked McConaughey for "helping us heal," saying his visit "brought so many smiling faces to Uvalde."
There is also a memorial in town square where people are paying respects to the grieving families.
Robb Elementary 'Needs to Be Torn Down,' Uvalde Mayor Says
Uvalde Mayor Don McLaughlin said the building where last week's mass shooting at Robb Elementary School occurred "needs to be torn down."
McLaughlin described the pain of the shooting as "tough for all of us," during an interview with KENS-TV in San Antonio. The shooting, which resulted in the deaths of 19 children and two teachers, rocked the small community and has revived the gun debate across the U.S.
When asked about future plans for the school, McLaughlin told the station, "I don't think anybody's plans are but to tear that building down."
"I would never expect a child to have to ever walk in those doors ever, ever again," McLaughlin said. "The building needs to be gone, taken away, and gone."
He described Uvalde as a "strong community" and talked about the shock of a mass shooting occurring there.
"I'm not going to say we'll get over it," he said. "We'll get through it. My heart breaks every day, my heart's broken."
President Joe Biden told local lawmakers he would assist the school district with getting a federal grant to cover the building's tear-down costs, according to Texas State Senator Roland Gutierrez, who also spoke with the station over the weekend.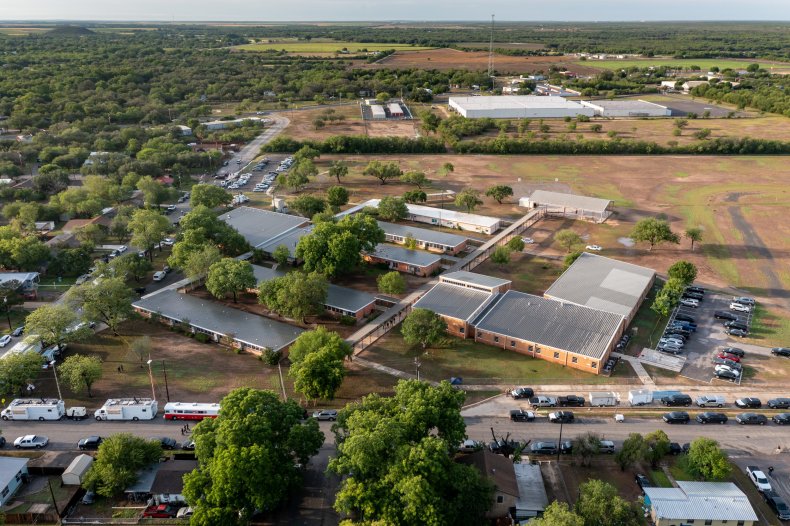 U.S. Tops List of Highest Gun Death Rates Per Capita
The United States has the highest rate of firearm deaths among large, high-income countries, an Institute for Health Metrics and Evaluation (IHME) study found.
The IHME called the U.S. an "outlier" in the world, as it analyzed data from territories with a population of 10 million or more.
Without the population adjustment, the U.S. ranks eighth out of 64 for homicide by firearm among high-income countries. U.S.-territories Puerto Rico and the U.S. Virgin Islands rank first and third on that list, IHME found.
Age-adjusted firearm homicide rates in the U.S. are 22 times greater than the European Union as a whole.
Including physical violence, suicide and unintentional injury, gun violence accounts for over seven percent of deaths in the U.S. among those under age 20. That number jumps to 15 percent when excluding infants.
Within the U.S., age-adjusted firearm homicide rates range from 17 per 100,000 in Washington D.C. to 0.91 per 100,000 in New Hampshire.
"Even though New Hampshire has the lowest rates of age-adjusted firearm homicides in the U.S., its rate is nearly five times greater than that of the European Union as a whole," IHME said.
Children in the U.S. are more likely to die from gun violence than in any other wealthy country.
According to the University of San Francisco and Harvard T.H. Chan School of Public Health, the U.S. accounted for almost 97 percent of the firearm deaths among children four years old or younger and 92 percent of firearm deaths for those between the ages of 5 five and 14.
The study also found that U.S. firearm death rate increased nearly 10 percent between 2003 and 2015.
When compared to countries of all sizes and incomes, the firearm-related death rate in the U.S. ranks 32nd in the world, according to IHME. When the total number of firearm deaths is counted, the U.S. ranks second in the world, after Brazil.
House Committee to Consider Eight New Gun Laws
The House Judiciary Committee will consider eight pieces of gun control legislation Thursday.
The Democrat-led committee called the emergency meeting to mark up the "Protecting Our Kids Act" and will move to the House floor for a vote next week.
The legislation under consideration would take several actions to help curb gun violence, including:
Raise the age for buying certain semiautomatic centerfire riffles or shotguns from 18 to 21
Ban the import, sale, manufacture, transfer or possession of large capacity magazines, with some exceptions
Prohibit straw purchases of firearms
Require all firearms are traceable
Establish a requirement for safe gun storage in residential homes
Ban bump stocks
Allow local governments to compensate individuals who surrender such magazines through a buyback program
A bipartisan group of senators, including Republican Senator John Cornyn of Texas and Democratic Senator Chris Murphy of Connecticut, are expected to meet remotely Tuesday to find common ground across party lines on new gun safety laws.
Biden Promises to Meet with Congress on Guns
President Joe Biden told reporters on Tuesday that he promises to meet with Congress to discuss the gun debate, which has heated up in the last week following the mass shooting at Robb Elementary School in Uvalde, Texas.
Biden was welcoming New Zealand Prime Minister Jacinda Ardern to the Oval Office Tuesday morning when a reporter asked Biden if he plans to meet with Senate Minority Leader Mitch McConnell to discuss potential gun legislation.
"I will meet with the Congress on guns, I promise you," Biden said.
On Monday, Biden said he had not yet spoken with congressional Republicans about potential next steps in the gun debate but said he believed that "rational Republicans" understood that "we can't continue like this."
While visiting Uvalde over the weekend, Biden was confronted with calls from members of the local community to "do something," according to the Associated Press. "We will," Biden told them.
The President reiterated his intention to move the gun debate forward in a Sunday tweet.
"To everyone impacted by the horrific elementary school shooting in Uvalde, Texas: We grieve with you. We pray with you. We stand with you," Biden's tweet said. "And we're committed to turning this pain into action."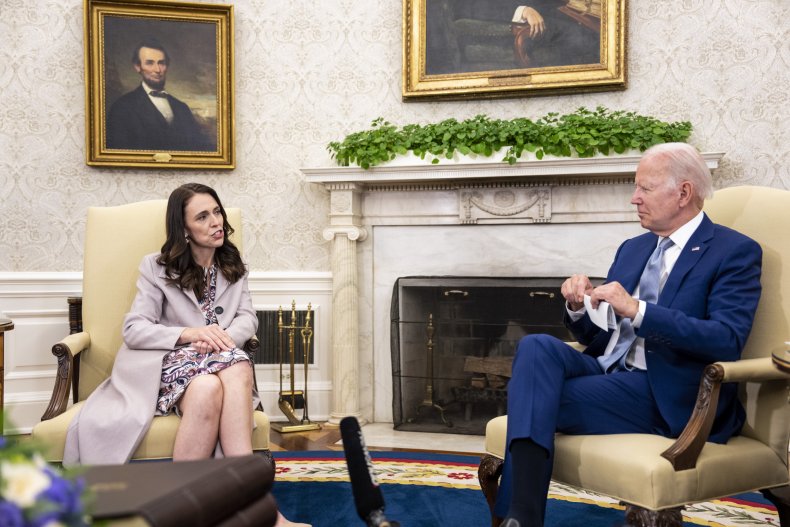 NRA Re-elects CEO Wayne LaPierre
National Rifle Association (NRA) President Charles Cotton said the organization has "never been better positioned to protect the Second Amendment" after he and the NRA CEO Wayne LaPierre were re-elected to their positions just days after a school shooting in Texas.
The NRA announced the results of the vote on Monday following a board meeting in Houston, Texas. The vote comes as the gun debate heats up across the U.S. following the mass shooting at Robb Elementary School in Uvalde, Texas.
Board President Charles Cotton was first elected to his position last fall as the NRA marked its 150th anniversary. LaPierre has been in his role for decades, having first been appointed to the position in 1991.
After he was re-elected, LaPierre called for enhanced school safety measures and mental health services in comments he made that addressed the shooting. Cotton also emphasized the NRA's support for "important issues like school security."
"Our children are our most treasured and precious resource, making schools safe is a national emergency," LaPierre said. "I am honored to continue my work for the NRA, and to join our members in their campaign to promote responsible gun ownership and defend Second Amendment freedom for all law-abiding Americans."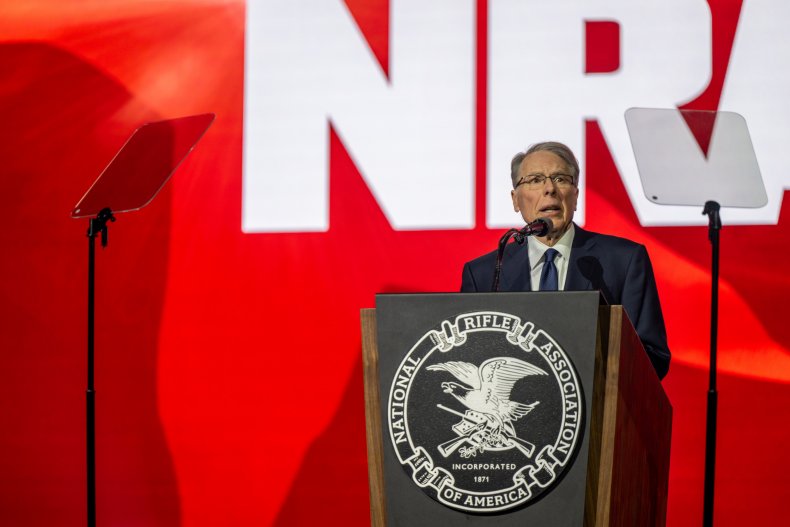 Texas Newsrooms to Hold Moment of Silence for Uvalde
Newsrooms across Texas will hold a moment of silence for the victims of the Uvalde school shooting.
For 21 minutes, from 12 p.m. to 12:21 p.m. central time, there will be a moment of silence across several local broadcast stations and print publications, including Dallas Morning News, Austin American-Statesman, Houston Chronicle and Texas Tribune.
This will serve as a tribute to the 21 victims, 19 children and two teachers, who were killed at Robb Elementary School on May 24.
Several Texas politicians and sports teams, including the Dallas Cowboys, the Dallas Mavericks and the Texas Rangers, will also participate in honoring the victims.
The City of Dallas will also participate in the moment of silence.
Biden Says 'We Can't Continue Like This'
Speaking with reporters about the gun debate outside the White House on Monday, President Joe Biden said he believes the situation in the U.S. has gotten to the point where Americans of all political backgrounds are "getting more rational" about how to move forward.
"I think things have gotten so bad that everybody is getting more rational about it," Biden said. "At least that's my hope and prayer."
The president is facing pressure to take action on gun violence in the wake of the mass shooting last week at Robb Elementary School in Uvalde, Texas. Asked whether he believes he has a "particular responsibility" to take action as president, Biden said, "oh, I know I have it."
He continued by pointing to the U.S. Constitution. "I can't dictate this stuff," he said. "I can do the things that I've done. And any executive action I can take, I'll continue to take. But I can't outlaw a weapon. I can't, you know, change the background checks. I can't do that."
Biden said the ability for a person in the U.S. to buy a weapon capable of firing 300 rounds "makes no sense." He went on to describe a conversation he had with a trauma doctor years ago about the differences between 9mm and a .22-caliber bullets and pointed out that a person "couldn't buy a cannon when the Second Amendment was passed."
Biden told reporters he has not yet spoken with Congressional Republicans about the gun debate after the Uvalde shooting and is unsure if Republicans' perspectives on the gun debate have shifted. He described Senate Minority Leader Mitch McConnell and Texas Senator John Cornyn, the latter of whom has been instructed to find a compromise with Democrats, both as "rational Republicans."
"I think there's a recognition in their part that they — we can't continue like this," Biden said.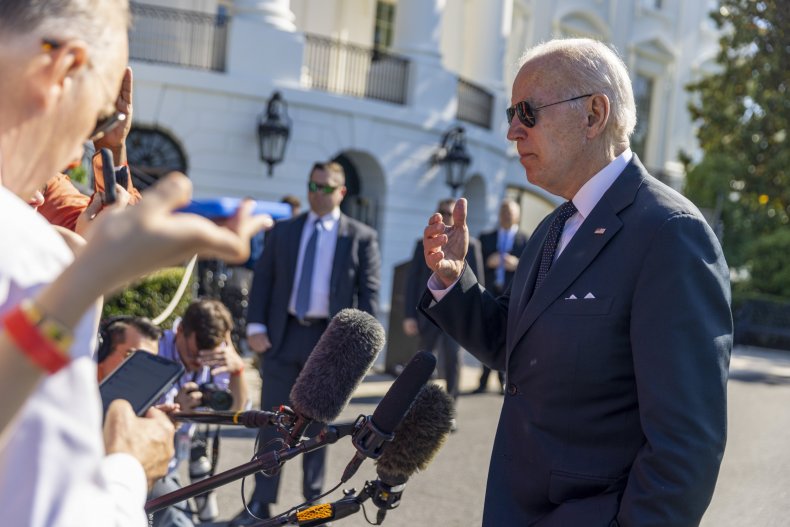 Ted Cruz Says 'Technocratic Solutions' Won't Stop Mass Shootings
At the National Riffle Association (NRA) conference last week, Republican Senator Ted Cruz of Texas said gun control legislation will not stop mass shooting events.
He said "mere technocratic solutions," as in the acts of legislators and government regulators, "will not alone solve what allies us."
"Those who proclaim that it will are not telling you the truth," he said, accusing Democrats of "demagoging for political gain" and engaging in "cynical" politics.
Cruz said proposed solutions, such as universal background checks and banning assault riffles, would not have stopped recent mass murders. He said the Uvalde shooter passed a background check and the Department of Justice said the 10-year ban on assault riffles from 1994 to 2004 had "zero statistically significant affect" on violent crime.
He said the real goal of liberal politicians is "disarming Americans." He said gun bans do not work in preventing violent crime, pointing to crime rates in Chicago.
Instead, Cruz continues to advocate for arming more people, including bolstering armed security at schools.
"What stops armed bad guys in armed good guys," he said.
Cruz said the "elites who dominate our culture," including politicians, the media, heads of corporations and celebrities, say firearms are the root of the problem.
He reiterated the importance of the Second Amendment for Americans "furthest from the halls of power" to protect themselves and said taking guns away will not make people safer in cities with rising crime.
"Rarely has the Second Amendment been necessary to secure the rights of our fellow citizens," he said.
Cruz said that it is "a lot easier to moralize about guns and shriek about those you disagree with politically" than to "examine the culture sickness giving birth to unspeakable acts of evil."
He blamed broken families, absent fathers, the decline in church attendance, social media bullying, violent online content and video games, isolation and the psychological impact of drug abuse for creating the "evil" people who commit these crimes.
DOJ to Investigate Police Response to Uvalde Shooting
The U.S. Justice Department (DOJ) will conduct a review of the law enforcement response to the mass shooting at Robb Elementary School in Uvalde, Texas last week.
Over the weekend, the DOJ announced it will conduct a Critical Incident Review at the request of Uvalde Mayor Don McLaughlin.
"The goal of the review is to provide an independent account of law enforcement actions and responses that day, and to identify lessons learned and best practices to help first responders prepare for and respond to active shooter events," DOJ Spokesman Anthony Coley said in a statement. "The review will be conducted with the Department's Office of Community Oriented Policing."
The DOJ will publish its findings from this review. Coley said this review, like others, will be "fair, transparent and independent."
Canada Proposes National Freeze on Handguns
Canadian Prime Minister Justin Trudeau announced a new bill that would place a national freeze on handguns.
"It will no longer be possible to buy, sell, transfer, or import handguns anywhere in Canada once this bill becomes law," Trudeau said Monday night. "In other words, we are capping the market for handguns."
The legislation also aims to fight gun smuggling and trafficking by increasing criminal penalties and strengthening border security measures.
Individuals involved in domestic violence or criminal harassment, such as stalking, will also be stripped of firearms under this legislation.
"And we'll make sure that those who are considered a danger to themselves or others have to surrender their firearms to authorities," Trudeau added.
In addition, Trudeau said Canada will require long-gun magazines to be permanently altered so that they cannot hold more than five rounds and will ban the sale and transfer of large capacity magazines.
"One Canadian killed by gun violence is one too many," Trudeau said. "I've seen all too well the tragic cost that gun violence has in our communities across the country. Today, we're proposing some of the strongest measures in Canadian history to keep guns out of our communities and build a safer future for everyone."