How Do States Use Marijuana Tax Money?
Several states across the country have legalized the use of marijuana for either medicinal or recreational purposes, generating additional tax revenue which those states use in a variety of ways.
At this time, according to KDVR, 37 states have legalized marijuana for medicinal use. In 18 states and Washington D.C., the recreational use of pot has been deemed lawful.
In states where the recreational use of marijuana is legal, the tax revenue generated from the drug is in the hundreds of millions of dollars and in some cases, even more.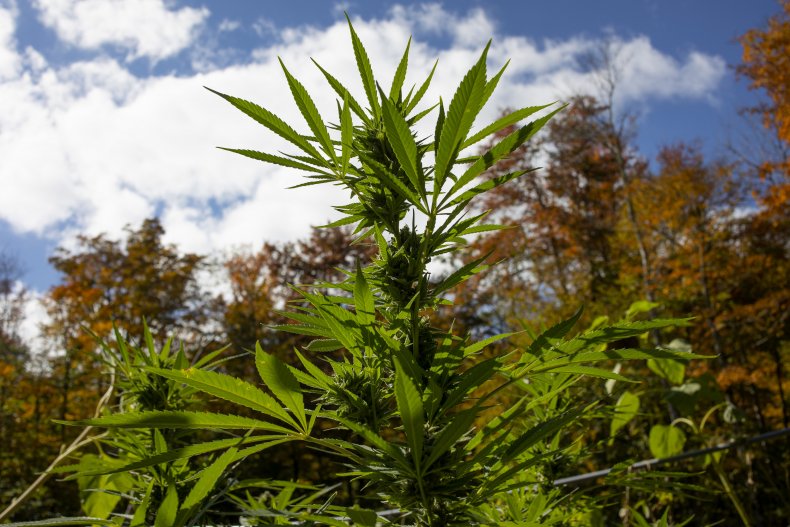 In California, which passed a law legalizing pot in 2016, the state brought in more than $1 billion in taxes from the sale and cultivation of cannabis in 2021 alone. The Golden State, according to KDVR, uses that money to fund programs aimed at keeping young people away from drugs.
Oregon passed a law allowing the recreational use of pot in 2014, and more than $170 million was made off the cannabis sales tax in 2021. That money helps fund numerous budget items in the state, including police and mental health treatment. But the biggest recipients, KDVR reports, of Oregon's tax money from marijuana are the state's schools.
In the Midwest, Illinois made nearly $320 million from taxing cannabis last year. Like Oregon, Illinois uses that tax revenue in different ways. Ten percent goes to help pay the state's bills, and 20 percent goes to initiatives to assist with substance abuse and mental health.
Washington, which legalized marijuana for recreation in December 2012, brought in almost $560 million last year off the taxing of marijuana, KDVR reports. It divided the 2021 money generated from its marijuana tax for public health programs, local governments, and the state's general fund.
The legalization of marijuana has brought in billions of dollars in tax money for the first state – Colorado – to authorize its use for recreational purposes.
"Since legalization of retail marijuana we've seen over $12 billion in sales and over $2 billion in tax revenue," Shannon Gray, a communication specialist with the Colorado Marijuana Enforcement Division, told KDVR.
While not all states in the country have legalized marijuana, the United States House of Representatives passed a measure to decriminalize it at the federal level. The Marijuana Opportunity Reinvestment and Expungement (MORE) Act, in early April, passed with a 220-204 vote, sending it to the U.S. Senate.
The bill's sponsor, New York Democratic Representative Jerry Nadler, in a statement before the vote, called the measure a "long overdue legislation that would reverse decades of failed federal policies based on the criminalization of marijuana."
In response to Newsweek, Toi Hutchinson, the president and CEO of the Marijuana Policy Project sent the following statement:
"The legalization and regulation of cannabis for adults has generated billions of dollars in tax revenue, funded important services and programs at the state level, and created thousands of jobs across the country. Meanwhile, the states that lag behind continue to waste government resources on enforcing archaic cannabis laws that harm far too many Americans."
Update 4/21/22, 3:34 p.m. ET: This story has been updated with additional information and background.