Ezra Miller, 29, a BAFTA-nominated actor who uses they/them pronouns, was back in the news on Wednesday after Warner Bros. revealed that it no longer plans to release the $90 million Batgirl film, which Miller is not affiliated with, Newsweek previously reported.
Miller was connected to the story by fans and critics alike because D.C. Comics' The Flash, in which they play the title character, is also a Warner Bros. project. There is no indication that the project's shelving had anything to do with the actor, since The Flash still appears to be set for a June 2023 release. Many are speculating that Batgirl's cancellation is a sign that HBO Max, which was set to stream the film concurrent with a theatrical release, may be on the precipice of folding.
However, accusations against the actor in recent years have certainly made them something of a liability for filmmakers. Miller has been accused of assaulting a fan in Iceland, assaulting a partygoer in Hawaii, and most recently, has been accused of alleged grooming and coercive control by the parents of activist Tokata Iron Eyes, an 18-year-old from North Dakota.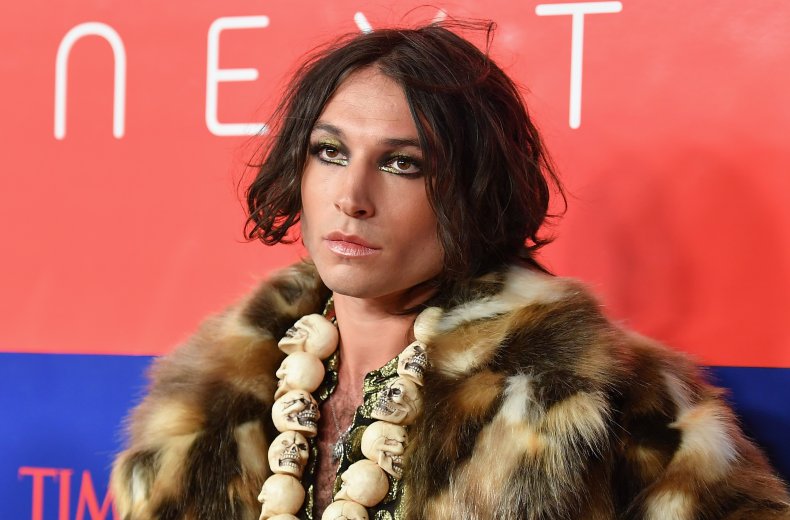 Newsweek looks back on some of the most controversial moments involving Miller to date.
April 2020
Miller was recorded on video in Reykjavík, Iceland, allegedly choking a woman and throwing her to the ground. The woman appeared to approach Miller in a jokingly aggressive way, to which Miller responded, "Oh, you wanna fight?" before grabbing her by the throat and throwing her to the ground. No charges were filed.
January 2022
In a now-deleted Instagram video, Miller addressed members of the Ku Klux Klan, telling them to kill themselves, adding, "We'll do it for you if that's what you want."
March 2022
Miller was arrested in Hawaii and charged with disorderly conduct and harassment after an outburst at a bar. According to a media release by the Hawai'i Police Department, "Miller was arrested and charged on both offenses and total bail was set at $500. [They] provided the bail and was released."
Miller reportedly repeatedly corrected police officers for misgendering them.
June 2022
Variety ran an interview with a woman named Nadia, who alleged that in February 2022, Miller—with whom she had previously had a consensual sexual relationship—refused to leave her home despite her asking numerous times, leading her to file a criminal complaint.
The same month, Chase Iron Eyes, father of 18-year-old activist Tokata Iron Eyes, sought a restraining order against the actor, asking the Standing Rock Sioux Tribal Court in North Dakota to grant a protection order for his daughter and a restraining order against Miller in an attempt to separate the pair, Newsweek previously reported.
Court officials were not able to locate Miller to serve them with papers for the hearing.
On June 6, Tokata, who uses she/they pronouns, posted a written statement to their Instagram acknowledging a period of tumult in their life—including the decision to drop out of Bard College and losing a friend named William, saying, in part, "My comrade Ezra Miller for the entirety of the aforementioned era has only provided loving support and invaluable protection throughout this period of loss."
On June 9, Tokata posted a to-camera statement on their Instagram page to state that nobody was controlling their account and, "This is my life and my decisions, and I'm disappointed in my parents and the press in every way."
When law enforcement was unable to locate Miller to serve them with papers, the actor taunted the police on Instagram on June 16 before deleting their account, Newsweek reported. Among the now-deleted messages, Miller said, "I am shielded from negative people & their ill intent. My spirit, mind, body, soul + success are not altered by anyone's envy. I am protected from all negative [energy] people attempt to throw at me. Subconsciously & consciously. I clear any & all hidden peers who are hidden enemies."
Newsweek reached out to Miller's legal representatives for comment.
Correction 08/03/22, 10:16 p.m. ET: This article was updated to reflect that Miller is not a star in the Batgirl film.
Correction 08/04/22, 1:47 p.m. ET: An earlier version of this article and headline inaccurately referred to Miller as a fugitive. Both the article and headline have been updated. Newsweek regrets the error.