How Facebook, Twitter Let Climate Fall Into Culture Wars: Study
Climate disinformation has crowded out the facts on social media over the past 18 months, outperforming science-based content even when it is promoted by the platforms, a new report has found.
You might think widespread skepticism about climate change is a thing of the past. A 2021 survey of 1.2 million people in 50 countries, conducted by the United Nations Development Programme and Oxford University, broadly supports that view. It found that 64 percent of respondents recognized climate change was an emergency and demanded policymakers step up their actions to fight it.
COP26, the UN climate change conference held in Scotland last year, is thought to have played a key role in changing minds and focusing attention on the crisis.
Former President Donald Trump, who was still talking about "the global warming hoax" while COP26 was taking place, rolled back various laws designed to tackle the climate crisis during his term in the White House. Many of these measures are now being reversed by his successor, however. In April, President Joe Biden's administration restored requirements of the National Environmental Policy Act, a 50-year-old law, that had been removed by Trump.
However, climate change denial has not vanished: it survives in corners of social media and on the margins of public debate.
According to Deny, Deceive, Delay, a study published by the Institute for Strategic Dialogue and the coalition Climate Action Against Disinformation on June 9, outright denialism has been replaced on mainstream social media platforms by narratives that discredit the need for immediate action and aim to make the climate crisis another front in the culture wars.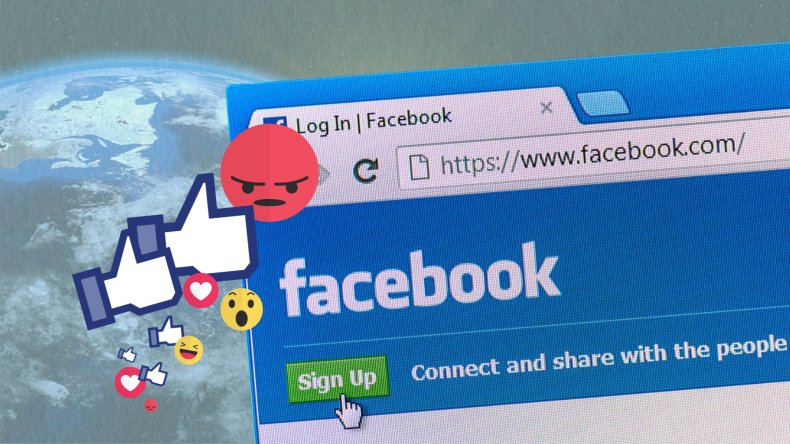 The Role of Social Media
Institute for Strategic Dialogue (ISD) researchers have studied social media for the past 18 months, with a particular focus on the period around COP26, from October 31 to November 13, 2021.
They found that Twitter carried the most false content by volume, while Facebook's algorithm drove greater exposure to climate disinformation than to its own Climate Science Center. The study also said Facebook's fact-checking policies remained woefully under-enforced.
In April 2021, Facebook CEO Mark Zuckerberg acknowledged that climate disinformation was "a big issue" on the platform. The Climate Science Center was set up to promote science-based information, but it has failed to live up to expectations, according to the ISD.
The researchers tracked posts produced by the Climate Science Center during COP26 and found that accounts with a track record of climate change denial—including Breitbart London, Spiked Online, Net Zero Watch, GB News and the Heartland Institute—outmatched Facebook's science hub in volume and frequency of posts (449 versus 188 that matched climate-related keywords. These accounts also continually gained more traction and engagement for this content (average of about 92,000 interactions against about 7,500).
Somehow, these accounts beat Facebook at what should be the platform's own game. Facebook's algorithms also encourage people who believe anti-climate change rhetoric to explore other conspiracy theories, according to a 2022 study by the advocacy group Global Witness.
Media Matters, a non-profit media watchdog group, reviewed 140 Facebook pages that consistently post climate or energy-related misinformation. It identified 100 of the most popular posts, which received 5.2 million interactions (likes, comments and shares) in total between September 1, 2021 and April 1, 2022. Only two of the 100 posts were flagged by Facebook for "missing context."
The top-ranked post came from the page of Christian evangelist Franklin Graham and received 300,000 interactions. It claimed that God controls the climate and is the sole factor in related events or crises, citing Noah's Ark and the famine in Egypt. This content went uncontested on Facebook.
Newsweek has contacted Facebook and Twitter for comment.
Who Spreads Climate Disinformation?
Research has found that much of the climate misinformation and disinformation on Twitter stems from a handful of influential pundits, many of whom have scientific or academic backgrounds that give them credibility when they suggest climate change is not an emergency. Some of these pundits have verified accounts.
This small but dedicated group has spread so-called "discourses of delay" by undermining the need for action to tackle climate change or criticizing it as unfeasible or too expensive, according to the ISD.
Part of this group, described in the report as a "broadly contrarian set" and said to include Jordan Peterson, is co-opting climate change into the culture wars, linking it to debates over critical race theory or LGBT+ rights.
Between October 25 and November 21 last year, tweets that combined climate change denial rhetoric with "anti-woke" narratives produced by only 16 accounts amassed a total of 507,000 likes and retweets, the ISD found.
In one popular tweet from November 11, author Michael Shellenberger included climate change in his "Woke religion: a taxonomy" together with racism, gender identity and mental illness.
Jennie King, head of climate disinformation at the ISD, said: "Our analysis has shown that climate disinformation has become more complex, evolving from outright denial into identifiable 'discourses of delay' to exploit the gap between buy-in and action.
"Governments and social media platforms must learn the new strategies at play and understand that disinformation in the climate realm has increasing crossover with other harms, including electoral integrity, public health, hate speech and conspiracy theories."
Michael Khoo, co-chair of the Climate Disinformation Coalition at Friends of the Earth U.S., who provided U.S. expertise for the report, said: "We will not be able to stop climate change if all conversations are flooded with disinformation.
"Governments must require social media companies to be transparent and accountable about the harms their products create, as they do with every other industry from airlines to cars to food processing. We should not continue this endless game of climate denial whack-a-mole."