How to Fix America's Infrastructure? Keep Sinks and Toilets Running | Opinion
Already this year, large swaths of the city of Jackson, Mississippi went weeks without having water to drink or use in their homes. In Texas and Oklahoma, extreme winter weather left millions stranded without water and power for days in freezing temperatures when electrical grids became incapacitated. An estimated 6 billion gallons of treated water is lost each day across the U.S because a water main break occurs every two minutes.
These are just the most significant versions of an all-too-common story playing out across the country: the failure of America's infrastructure. The specifics of these problems may be unique, but the challenge isn't. For years, America has underinvested and underprepared its infrastructure, both to maintain a basic level of services and to withstand the growing challenge posed by a growing number of extreme weather.
After years of false starts, lawmakers in Washington seemed poised to finally do something. President Joe Biden is expected to lay out the specifics of a sprawling infrastructure plan, while congressional leaders said they plan on crafting legislation in earnest in the weeks ahead.
One piece of advice: start by focusing on America's sinks and toilets.
That may sound flippant, but an aggressive and targeted focus on addressing America's local infrastructure catastrophe is critical to protecting Americans from becoming the next Jackson or Texas. And "catastrophe" is not too strong a word in this context. It barely scratches the surface of the infrastructure challenge our country is facing within our communities. The desperate cry for help on this issue has been so loud and persistent that the phrase "it must be infrastructure week" has become a shorthand joke in Washington, D.C.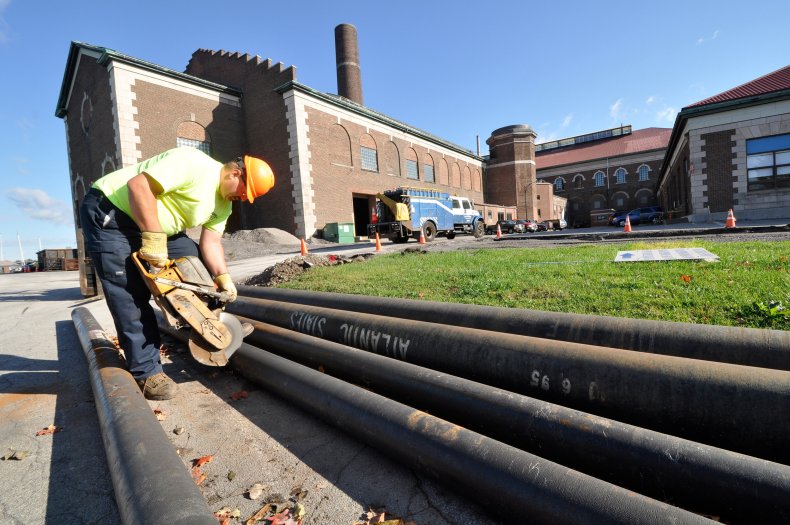 But there's nothing funny about what our future will look like if we don't take action now. For too long we have been derelict in our focus, investment and harnessing the political will to ensure U.S. infrastructure is a national priority.
The effects are clear: aging water and wastewater systems are impacting public health and the environment. According to a report issued last year by the US Water Alliance and Dig Deep, two leading national water non-profits, more than 2 million Americans are currently struggling to get by without direct access to clean water.
This is why the American Society of Civil Engineers recently gave U.S. infrastructure a C- rating in its regular report card on the state of American infrastructure, noting that American drinking and wastewater capabilities continue to suffer and deteriorate from lack of investment and modernization.
Recent news reports also show how this problem could have a potentially terrifying impact on infrastructure security. Too many of our aging wastewater systems are monitored and regulated by outdated computer programs that are easy prey for hackers.
This should be reason enough for federal, state and local policymakers, supported by the private sector, to finally make infrastructure an urgent priority. We can no longer downplay and delay the need for infrastructure investment at a massive scale. A failure to act will be an irreversible anchor on the economy, inevitably lead to even repair costs down the road and will subject Americans to unnecessary risk from failing systems.
There are some promising signs that policymakers have finally realized that a 21st century American economy cannot succeed while backed by 20th–and in some cases–19th century infrastructure.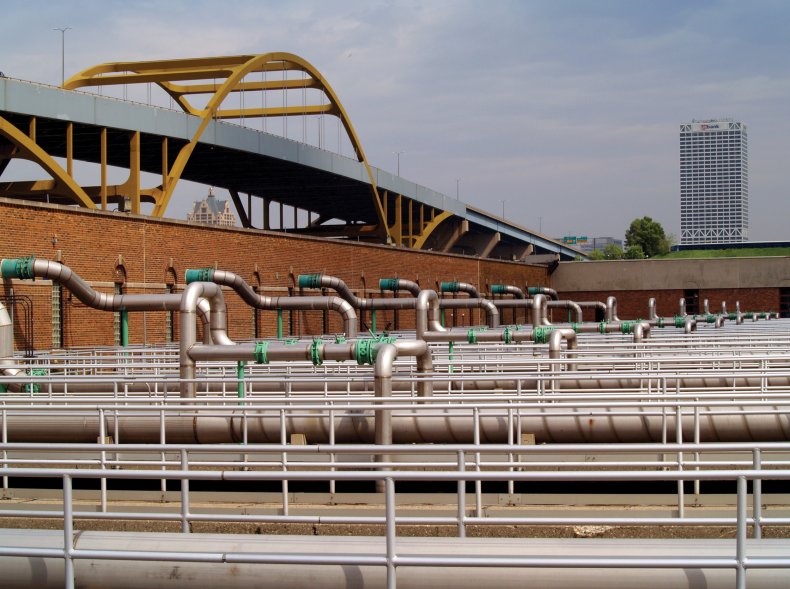 President Biden successfully made infrastructure a core theme of his successful campaign for the White House, proposing to spend $2 trillion on sustainable jobs and infrastructure spending. Washington, it seems, is finally waking up to the fact that investing in America's roads, water systems and bridges could be just the shot in the arm the pandemic-ravaged U.S. economy needs.
While clearly a positive step, the details of any infrastructure investment will be critical to whether it successfully starts addressing the investment gap left over from decades of underinvestment around the country. So too will be an intentional commitment to continuing down this path–a one-time infrastructure package is only a down payment on the significant need we currently face. As the American Society of Civil Engineers recently revealed, a failure to meet America's infrastructure needs would be catastrophic: It would cost the U.S. $10 trillion in lost GDP, 3 million jobs and $2.4 trillion in exports by 2039.
One critical change that would help immediately is to incentivize local water systems
across the country to partner with one another. The U.S. has roughly 50,000 community
water systems, with more than 45,000–or 91.1 percent–serving fewer than 10,000
people according to EPA data. This creates myriad problems for local governments
already struggling because of the pandemic: Economies of scale are impossible for
these small systems to achieve, increasing their costs, which in turn reduces the ability
to invest in needed fixes and improvements. Allowing water systems greater ability to
work together and enter partnerships would help alleviate the immense stress many of
these local water systems feel today.
It's clear we face critical challenges and need to act now.
This begins with public investment in modernizing our infrastructure and using technology to improve and optimize our use of resources. It means using policy to incentivize and promote positive, tangible change by bringing together the public and private sectors to create solutions that promote sustainable development and resources. And, ultimately, it means avoiding the truly catastrophic costs that will come if we keep delaying.
Keith Oldewurtel is executive vice president and COO for Municipal Water at Veolia North America.
The views expressed in this article are the writer's own.