Where is Annie Dookhan Now? Chemist From 'How To Fix A Drug Scandal' Didn't Serve Her Whole Prison Sentence
Netflix has had a run of hugely popular true crime documentaries in recent months, and will be hoping that How To Fix A Drug Scandal joins the ranks of Tiger King, The Pharmacist and The Trials of Gabriel Fernandez in its daily top 10 charts.
The new four-part Netflix series tracks chemists Sonja Farak and Annie Dookhan, whose convictions for misconduct led to over 40,000 drug convictions being dismissed by the courts. Dookhan was arrested in September 2012, when she was accused of faking drug results, forging paperwork, and mixing samples.
The chemist was known among her team for being able to process drug tests incredibly quickly, with Dookhan able to go through specimens many times quicker than her colleagues. It was then revealed that she was not actually processing all of those tests properly. Instead, she would do things like mixing samples so that samples matched the results she had already given prosecutors.
She was also accused of falsely testifying under oath that she had a master's degree in chemistry from the University of Massachusetts.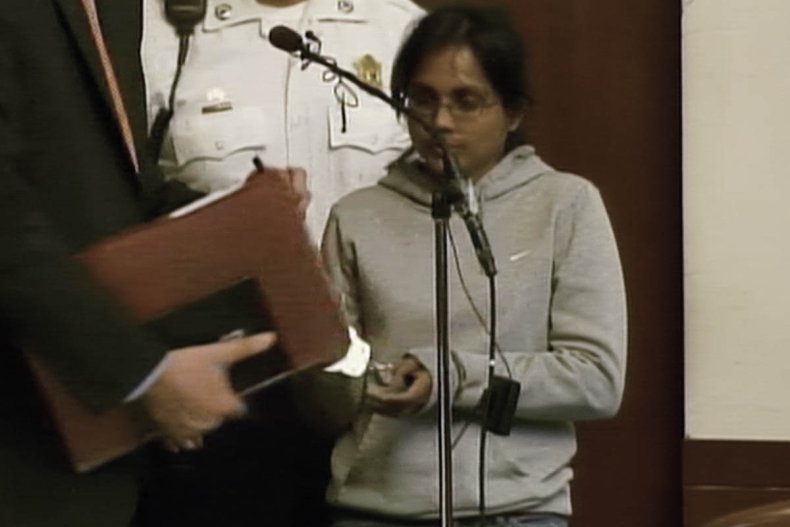 At the time of her arrest, Attorney General of Massachusetts Martha Coakley said, according to CBS News, "Her actions totally turned the system on its head. People absolutely deserve a system they can trust... We have to get to the bottom of this, and we will."
She was eventually sentenced to up to five years in jail, of which she served three after pleading guilty to several counts of obstruction of justice, perjury and tampering with evidence.
In April 2016, the Boston Herald revealed that Dookhan had been released from prison the previous month, after which time she served two years probation. Per the paper, these conditions included not using false credentials when looking for future work and undergoing mental health evaluations.
Dookhan's attorney Nicolas Gordon said at the time, "She's moving forward with her life and she has a very positive outlook on the future. I don't think she's made any major life decisions about what she's going to do. She's certainly keeping her options open."
According to the Netflix documentary, Dookhan herself has retreated out of the public eye, and has had no contact with the press since 2013.
The impact of her actions, however, have been far reaching. So prolific was Dookhan in processing tests that her evidence was part of thousands of trials. These falsely convicted people have become known as "Dookhan defendants."
In 2017, the Massachusetts Supreme Judicial Court ruled to vacate more than 21,000 of these cases, while in February 2018, some of the defendants filed a federal class-action lawsuit to get their probation fees and other fines paid back.
Speaking at the time, according to The Boston Globe, their lawyer Daniel Marx said, "The Commonwealth took millions of dollars from the pockets of people who were wrongfully convicted, and it must now give them their money back." MassLive in May 2019 reported the state was in the process of reimbursing those falsely convicted by Farak and Dookhan's tainted results.
How To Fix A Drug Scandal is streaming now on Netflix.