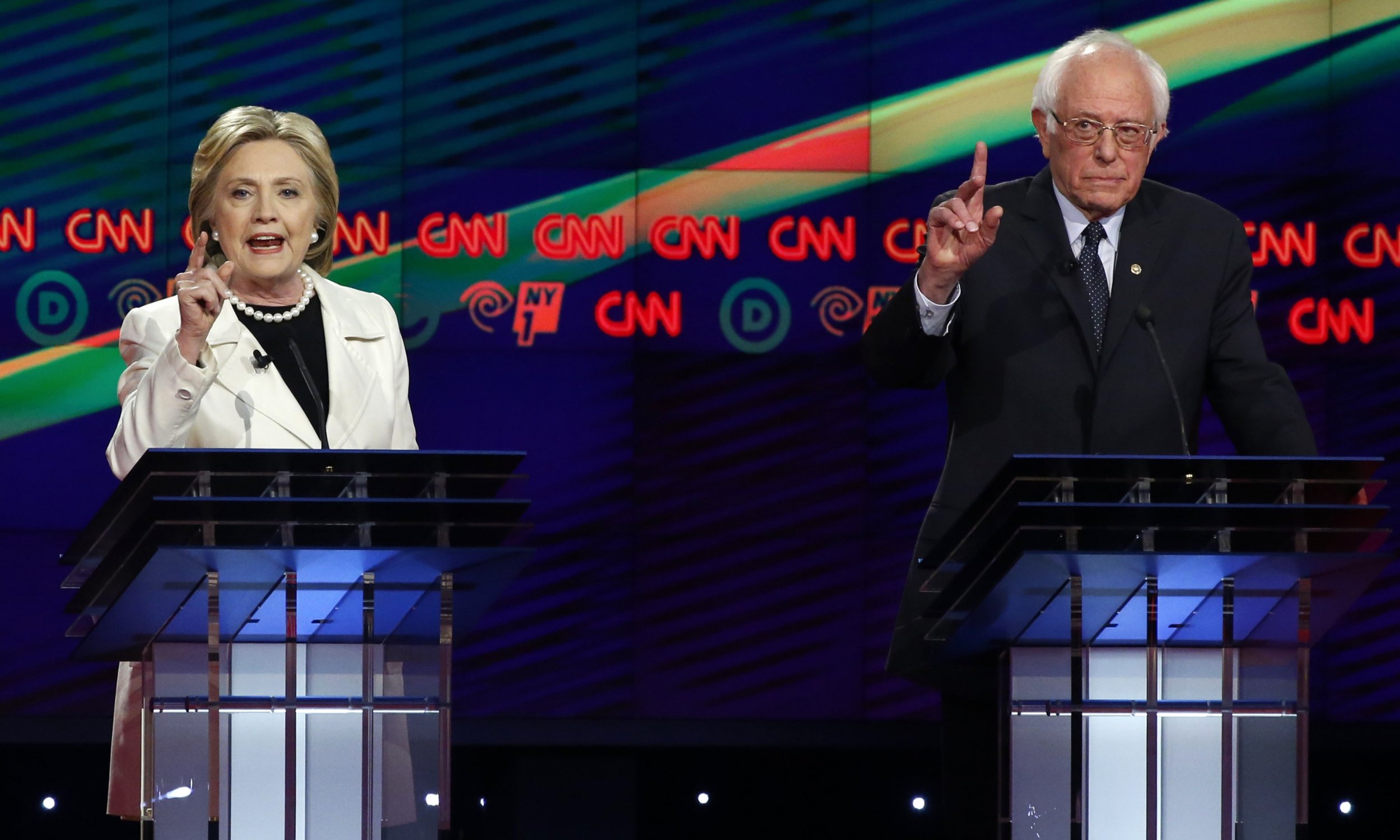 Tuesday's primary elections in five states pose big challenges for Ted Cruz, John Kasich and Bernie Sanders, who are trying to catch front-runners Donald Trump and Hillary Clinton, respectively.
Coupled with high-profile state and local races, the contests in Connecticut, Delaware, Maryland, Pennsylvania and Rhode Island won't necessarily define the nominee for each party, but they will prove to be battlegrounds in this atypical election year.
In a moment of stunning coordination between competing campaigns, Texas Senator Cruz and Ohio Governor Kasich have teamed up in an attempt to stop Trump from clinching the needed 1,237 delegates to win the Republican nomination. Neither of Trump's rivals will be able to match his delegate count before the GOP convention in July. Kasich will pull out of Indiana and Cruz from New Mexico and Oregon with the hope of boosting one another's favorability to stop Trump.
The question remains whether their move is too late. Indiana's primary is May 3, Oregon's is May 17 and New Mexico's is June 7. Trump tweeted about his opponents' decision, calling it an act of "desperation." He is the favorite GOP candidate in all five states voting this week.
Related: April Presidential Primary Election, Caucus and Debate Calendar
On the Democratic side, front-runner Clinton is looking to cement her lead over Sanders. A week ago, she won New York, a state which she represented as a senator for eight years and where Sanders was born.
The three states with the most delegates up for grabs are Pennsylvania, Connecticut and Maryland. In Pennsylvania, Trump and Clinton hold double-digit leads over their opponents.
Two states could prove tough for Clinton. The former secretary of state has only a slight edge over the Vermont senator in Connecticut. And Rhode Island, the country's smallest state, could be huge for Sanders as it's the only April 26 primary that isn't closed only to voters who have declared party allegiance. Throughout the primary season, he typically has prevailed with independents.
Cruz, Kasich and Sanders have vowed to remain in the presidential race until Americans in each state have voted.
Residents in each state can vote if they are in line when the polls close at 8 p.m. ET. Connecticut results will be posted on the secretary of state's website, Delaware's to the Department of Elections, Maryland's to the State Board of Elections, Pennsylvania's to the Department of State and Rhode Island's to the secretary of state's website.