How 'Game of Thrones' Pulled Off THAT Big Twist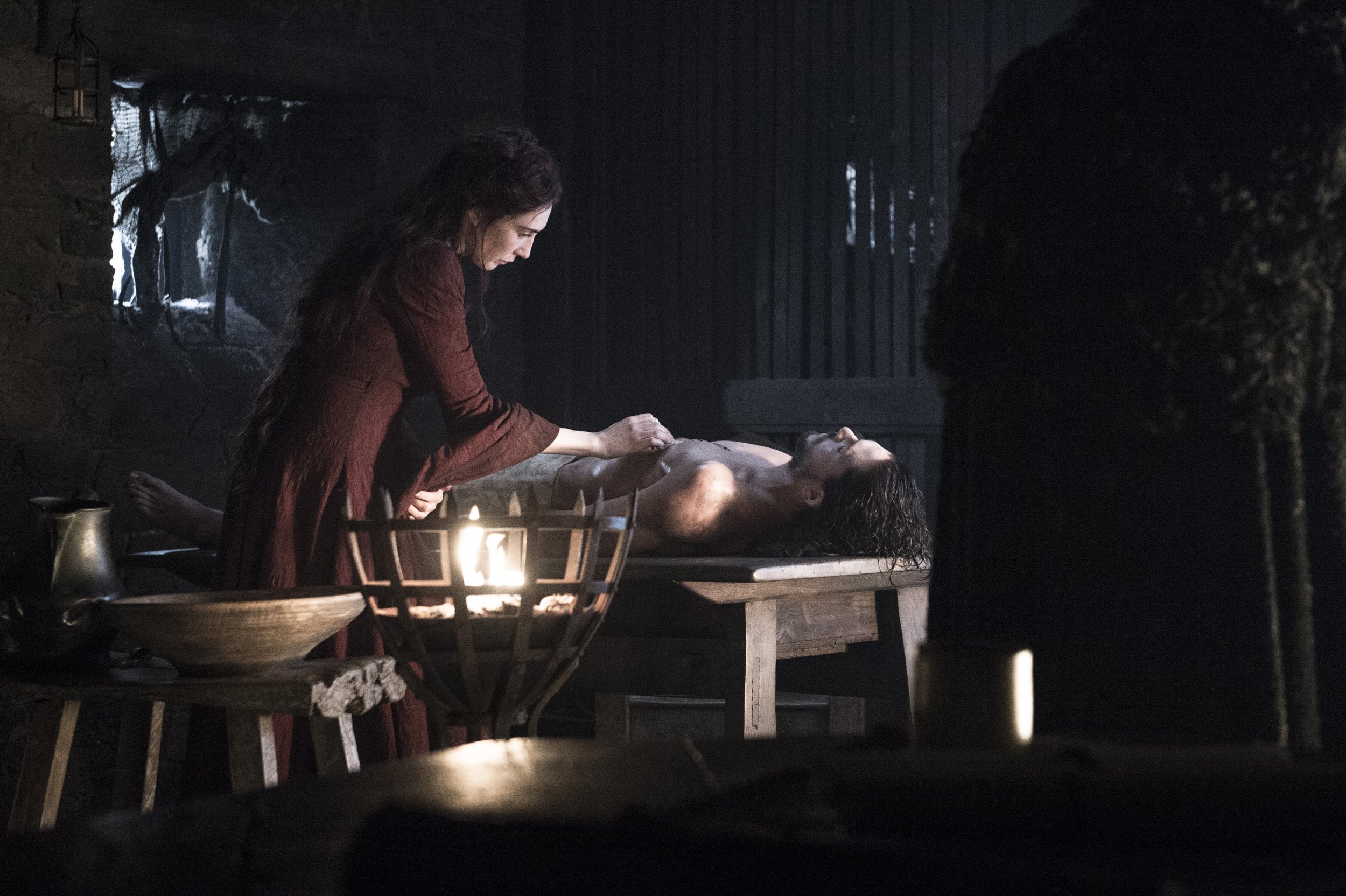 The following article contains spoilers.
The cat is out of the bag: Jon Snow lives. After an agonizing 10-month wait, Game of Thrones delivered its biggest shocker yet when Kit Harington's fallen Lord Commander was resurrected in the final moments of Sunday's episode "Home."
For fans, and presumably for Harington himself, it's a welcome relief to finally have an answer to the question that has loomed over the show since the fifth season ended in June 2015. Of course, everyone involved in the show—the 29-year-old actor, his co-stars and producers David Benioff and D.B. Weiss—have repeatedly insisted Jon Snow is definitely dead.
It's a level of subterfuge that in the current age of social media is hard to pull off. Back in the days of Dallas , for example, the "Who shot J.R. cliffhanger?" was a genuine television event and there was only one way to get the scoop—watching it play out, along with the rest of the world, when it aired.
Now? Even Harington and the producers' earnest efforts to conceal their two-year plan to kill and resurrect Jon Snow wasn't without its flaws. Pictures of Harington in costume as a very-much-alive Snow emerged online in September 2015, and the immediacy of the Internet is such that tweets placing him on the show's set in Belfast, Northern Ireland, all but gave away his fate; he was seen around town a lot , although the actor tried to insist he was simply filming scenes as a corpse.
Despite the landmine of spoilers that have been circulating in the last 10 months, Game of Thrones still managed to successfully shock and awe viewers on Sunday. So just how did the Emmy Award-winning HBO fantasy drama manage to pull off its watercooler resurrection?
Firstly, there were, of course, plenty of bold-faced lies from Harington—for which he'd now like to apologize to viewers. "I'd like to say sorry for lying to everyone," the star told Entertainment Weekly in a cover story that was planned and executed in secret.
There's also video footage of the star's apology, for those who may need an extra nudge:
Harington isn't the only one responsible for mistruths. Carice van Houten, whose character Melisandre resurrected Jon Snow with an ancient spell, is also guilty. In fact, the actor specifically dismissed the notion the priestess could be responsible for the brooding hero's comeback. "I'm afraid I'm gonna disappoint a lot of people," she said in March. Perhaps it's better to underpromise and overdeliver?
After the episode aired, van Houten tweeted:
Production of season six, meanwhile, saw extra precautions taken to keep the plot twist under wraps. As Entertainment Weekly reported, Jon Snow wasn't mentioned by name in any scripts, call sheets or wardrobe department documents. Instead, Harington was codenamed "LC" (though it doesn't take a genius to decipher that to mean Lord Commander).
"No one was allowed to say Jon Snow on set, ever, everyone had to refer to me as LC," the actor said.
The secrecy also extended to the media whirlwind surrounding the show. You'll recall in March, HBO's programming president Michael Lombardo revealed there would be no advance screeners sent to press in order to conceal certain plot points. And speaking to Newsweek, High Sparrow actor Jonathan Pryce admitted there was a level of playfulness when it came to fielding questions about the new episodes during the season six press junket. "In the past when I've been promoting a film or something, you sit down and they say, 'So, what it is about…?' and you have to go through the whole plot and the whole character," he said. "With Game of Thrones, you field every question with: 'I'd love to tell you but I can't.'"
What's next for Jon Snow?
Now that he has rejoined the land of the living, the Night's Watch leader will play an integral role in the remaining eight episodes of season six.
Harington told Entertainment Weekly that he spent more time on set than any other actor—that's an impressive feat given that he has also been preparing for a stage role in Doctor Faustus in London's West End.
"It's a massive season for [Jon Snow], it's the biggest season for him so far, he features very prominently this season," said the actor. "I was told that when I was told I was coming back that the season I was coming back for would be my biggest, and that's quite a lot to take as well."
Already, there appears to be clues in the first two episodes of season six that indicate what's to come for the Lord Commander.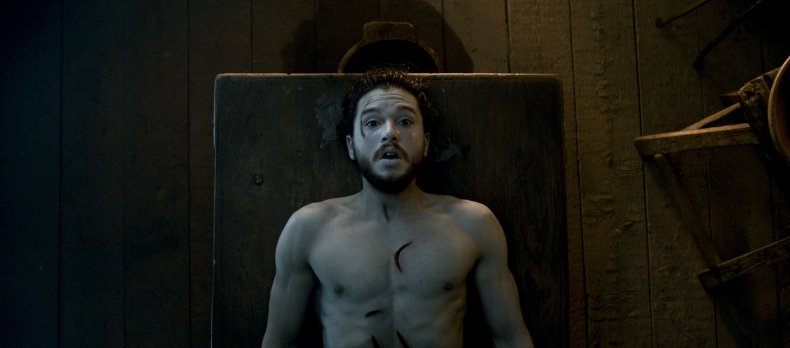 In the season premiere, there was one particularly telling moment when Melisandre, upon learning Jon Snow is dead, said: "I saw him in the flames fighting at Winterfell." The sorceress' premonition may yet come true now that Jon Snow is alive.
And Sunday's episode perhaps gave some indication as to the specifics of said fight at Winterfell. The Boltons were seen strategizing how to strengthen their grip over the North—including Jon Snow's home, Winterfell, that they usurped—when evil Ramsay Bolton laid out a precarious plan to march to Castle Black and kill Jon Snow himself, fearing the Lord Commander could lead a revolt to take back the North. By episode's end, Ramsay had killed his father, who shot down the idea, and had taken command of the Bolton dynasty.
According to fan reports, a big battle has been filmed to end the season and is rumored to be between Ramsay's army and a Northern army led by Jon Snow.
Who needs the Lord of Light when you have the Internet, eh?
Game of Thrones continues on Sunday at 9 p.m. on HBO in the U.S. and Monday at 9 p.m. on Sky Atlantic in the U.K.