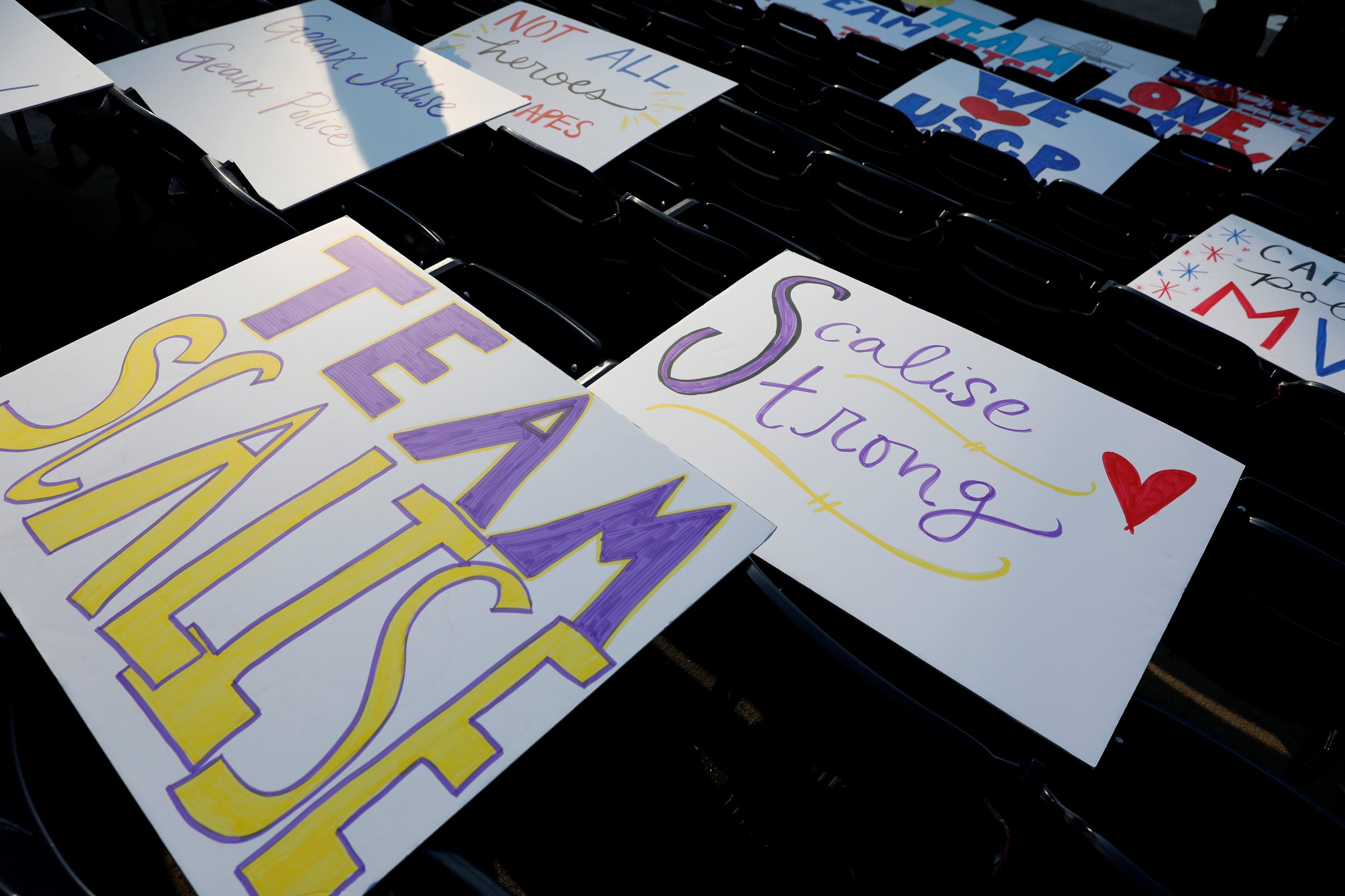 The recovery process is ongoing for the victims of last week's shooting at a Republican congressional baseball practice, and plenty of people are pitching in to help.
House Majority Whip Steve Scalise (R-La.) was one of four shooting victims, and his right-hand vote counter, Chief Deputy Whip Patrick McHenry (R-N.C.), has temporarily taken over for his friend in the House. McHenry has also organized a Capitol Hill blood drive to recognize Scalise and the other shooting victims, Politico reported. Supporters can donate Tuesday or Thursday in the Rayburn House Office Building.
Related: Trump and Obama responded to shootings with a similar approach
Tyson Foods lobbyist Matt Mika, U.S. Capitol Police officer Crystal Griner and congressional aide Zach Barth were also shot during the incident, and U.S. Capitol Police officer David Bailey and Representative Roger Williams (R-Texas) were injured. The 66-year-old gunman, a onetime volunteer for former Democratic presidential candidate Bernie Sanders, died from injuries he sustained during a shootout with police.
Mika, who was volunteering as a team coach at the practice, will be honored Friday by a D.C. bar, Stanton and Greene, which will host a happy hour with live music. Part of the proceeds will go toward Mika's recovery.
A GoFundMe page for Mika so far has raised more than $41,500, and a similar online fundraising effort for Griner has pulled in more than $17,000 of its $20,000 goal. The money will be distributed directly to the families and used as necessary, according to the pages.
A day after the shooting, Republican and Democratic lawmakers played their annual charity baseball game as scheduled. Bailey walked onto the field at Nationals Park to throw out the first pitch for the century-old event. This year, the Democrats easily defeated Republicans, but the mood of the game seemed to be more about honoring the victims.
On Father's Day, Scalise's Twitter account posted photos of the congressman with his wife, daughter and son, with the message that Sunday "has special meaning for the Scalise family."