Black Panther actress Angela Bassett has described how she hopes the Marvel sequel, titled Black Panther: Wakanda Forever, will honor the legacy Chadwick Boseman created with the original film.
Boseman, who played T'Challa in the franchise, died in August 2020 after a battle with colon cancer. The late actor's role as the titular character made its mark in history as the first Marvel Cinematic Universe film led by a Black actor.
The desire for a cultural shift in superhero films was reflected in the 2018 film's box office success—the movie grossed over $1.3 billion. Black Panther went on to secure three Oscar awards and a nomination for Best Motion Picture of The Year.
Boseman was also highly praised for his performance in the film and he took home the Best Actor award at the MTV Movie & TV Awards.
Basset got candid on living up to the success of the first film, admitting it would be "interesting to surpass the cultural phenomenon that it was" in an interview with Us Weekly.
Speaking about the sequel, Basset told the publication: "[Black Panther: Wakanda Forever is] going to be phenomenal and it's going to pay tribute and it's going to carry on that legacy."
The actress added that "if there's any chance of it [the film] being great, I think we have [that with] Ryan Coogler". Coogler also directed the first movie.
Daniel Kaluuya expressed a desire to honor the late actor's spirit in an interview with The Ringer.
"For me, what's important to me is not the Black Panther legacy, it's the legacy of Chadwick Boseman, because that's a human being and a spirit that is real," Kaluuya said.
"How can we honor that? Black Panther is going to do what Black Panther does, but that's a man that lived for us. He did it for us, did it for our nephews, our nieces, our kids. It's our duty to honor that man the way he honored us."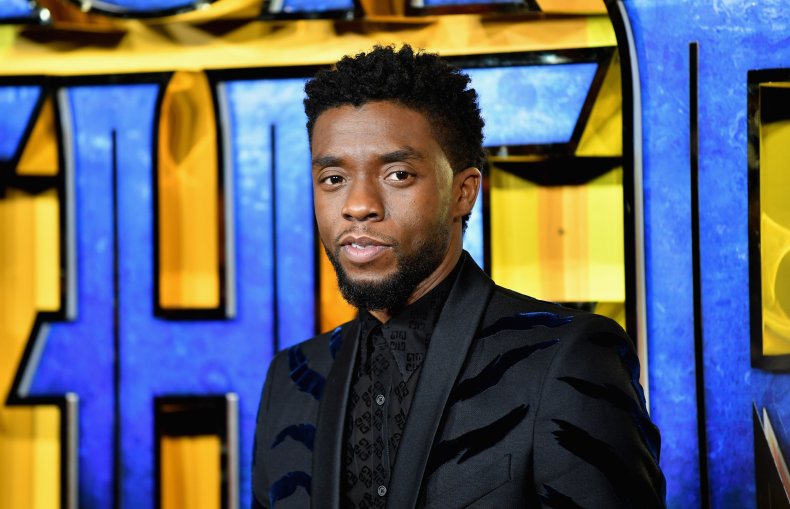 Lupita Nyong'o, who played Nakia in the original film, told how Coogler has "reshaped" the project so it is "respectful of the loss" they've experienced.
"And his idea, the way which he has reshaped the second movie is so respectful of the loss we've all experienced as a cast and as a world," Nyong'o told Yahoo! Entertainment.
"So it feels spiritually and emotionally correct to do this. And hopefully, what I do look forward to, is getting back together and honoring what he started with us and holding his light through it. Because he left us a lot of light that we're still going to be bathing in. I know that for sure."
Victoria Alonso, Marvel Studios' Executive Vice President, confirmed last year that the film will not feature a digital version of Boseman's character.
"There's only one Chadwick and he's not with us," Alonso told Argentinian newspaper Clarin. "Our king, unfortunately, has died in real life, not just in fiction, and we are taking a little time to see how we return to history and what we do to honour this chapter of what has happened to us that was so unexpected, so painful, so terrible, really."
Marvel boss Kevin Feige hinted to Digital Spy that the next film could explore the different "subcultures" of Wakanda.
Feige told the publication: "Ryan Coogler is working very hard right now on the script with all the respect and love and genius that he has, which gives us great solace, so it was always about furthering the mythology and the inspiration of Wakanda."
He added: "There's also the task of honoring and respecting the ongoing learnings and teachings from Chad as well."
Black Panther: Wakanda Forever is expected to release on July 8, 2022.