Meghan Markle's recent speech at the NAACP awards and outspoken support of Judge Ketanji Brown Jackson's nomination for the Supreme Court have placed her at the forefront of a new wave of royal social activism. This model of using her royal platform for the benefit of others is not a new one but is one which she is transforming for the 21st century.
There is one other American-born princess in history who has achieved the level of social change and impact that Meghan is positioning herself to take on—Hollywood sweetheart turned humanitarian princess, Grace Kelly.
Here are just five ways that Grace Kelly could prove to be the blueprint helping Meghan achieve her social, political and familial goals.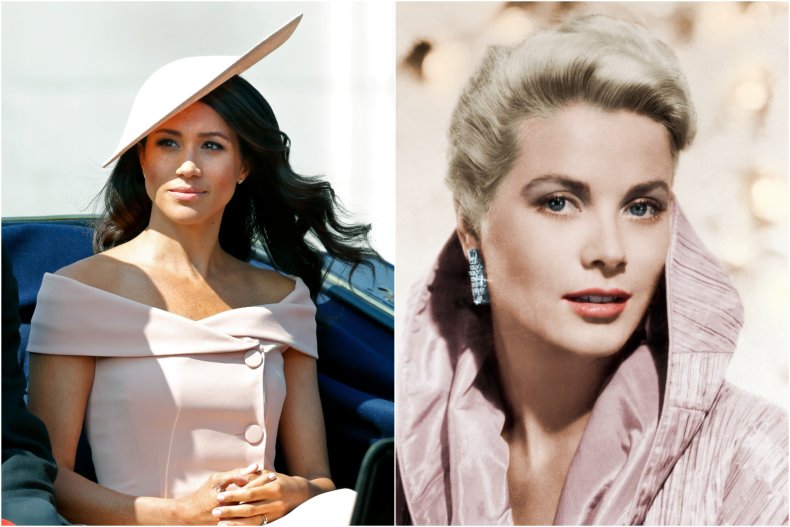 1. Rescuing Prince Charming
When Grace Kelly met Prince Rainier III of Monaco in 1955, it was while she was visiting the South of France for the Cannes Film Festival. A romance blossomed and letters were exchanged which resulted in an engagement and a worldwide love-affair with the new "Princess Grace."
As Meghan experienced when she became engaged and married Prince Harry, the media attention was almost unbearable. Both Grace and Meghan had the support of their husbands who took it upon themselves to request that the press show some distance and understanding to their new spouses.
Prince Rainier's established relationship with the press, his position and with his family was not an easy one. Like Meghan with Harry, Grace and Rainier founded a solid family foundation themselves to welcome their own children into.
Throughout their married life Grace and Rainier weathered many storms, both political and personal but their relationship with one another was a priority which could be relied upon when times were tough.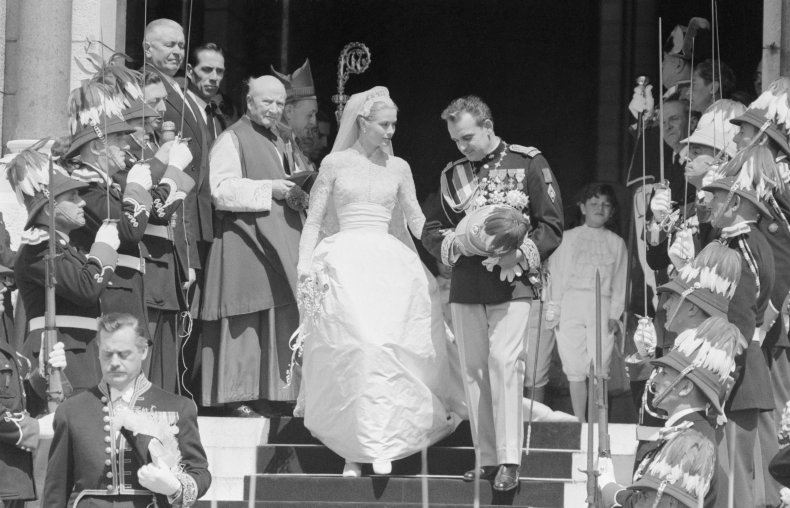 2. Finding Her Humanitarian Voice
Used to having a voice in Hollywood, when Grace became a princess she found it a challenge to adapt to the constraints placed upon someone in her position. Ultimately, she found a way to achieve the goal she set herself upon marriage—to help others and promote the interests of Monaco and the Monegasque people.
Grace slowly developed her voice as an authoritative humanitarian, first by becoming patron to causes and helping to fundraise, such as with the famed annual Monegasque Red Cross Ball. Then she acquired the confidence to start her own initiatives, speaking with a willingness to help and also the experience to back it up.
Meghan has developed her voice as an advocate for social change and empowerment from her pre-marriage days as a U.N. Women's Advocate for Political Participation and Leadership. She is now building on this, in much the same way as Grace, to contribute to wider global discussions assisted by her charitable foundation.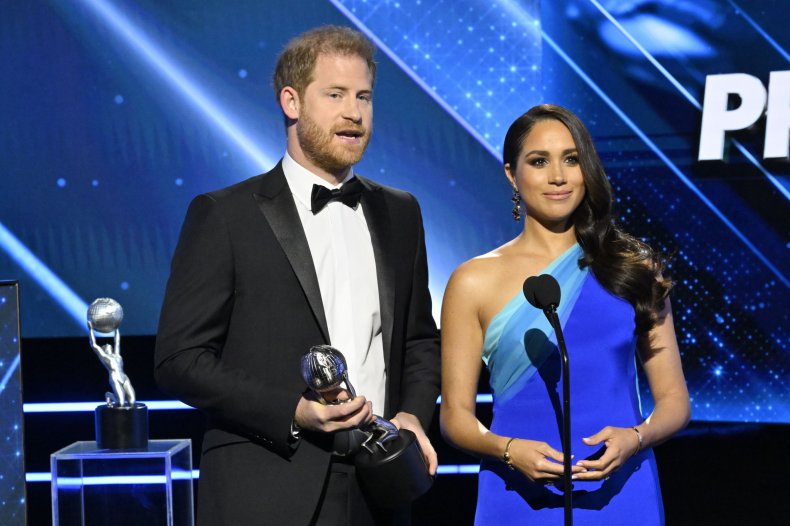 3. The Founding of a Foundation
In 1963, after witnessing the horrors faced by Vietnamese children following the war, Grace founded the Association Mondiale Des Amis De L'Enfance (AMADE) or The World Association of Children's Friends.
Grace's founding of the association helped to promote, protect and accompany support for vulnerable children worldwide. To achieve this she used her notoriety and fascination by the press to draw attention to the causes she wanted to help promote.
With the initiation of Meghan and Harry's own Archewell Foundation, the couple could use the example set by Grace to promote its interests. By doing so, Meghan is not only further developing her own voice, which Grace continued to do by going on to begin many other social initiatives, but is also giving a voice to underprivileged and underrepresented groups with which Meghan has aligned herself.
4. A Modern Royal Mother
Grace had three children during the early years of her marriage: Princess Caroline (later Princess of Hanover), Prince Albert (later Albert II of Monaco) and Princess Stéphanie.
Motherhood was incredibly important to Grace and ensuring that her children grew up to be unaffected by their royal status was equally so. To this end, Grace and her children spent a lot of time outside of Monaco in the United States so that her children could be around those that didn't treat them apart from others due to their titles.
Grace also became an impassioned advocate for mother's breastfeeding their children— a very unpopular subject for a royal princess to speak out on. In 1965 she became an honorary member of La Leche League, a French organization promoting the health benefits of breast milk.
Grace's independent autonomy when it came to making decisions for her children is already becoming apparent in the way that Meghan and Harry are raising their two children: Archie Harrison and Lilibet Diana. An example may be learned from Grace in her willingness to give her children freedom to experiment with their future roles and careers as they grew into teenagers and adults.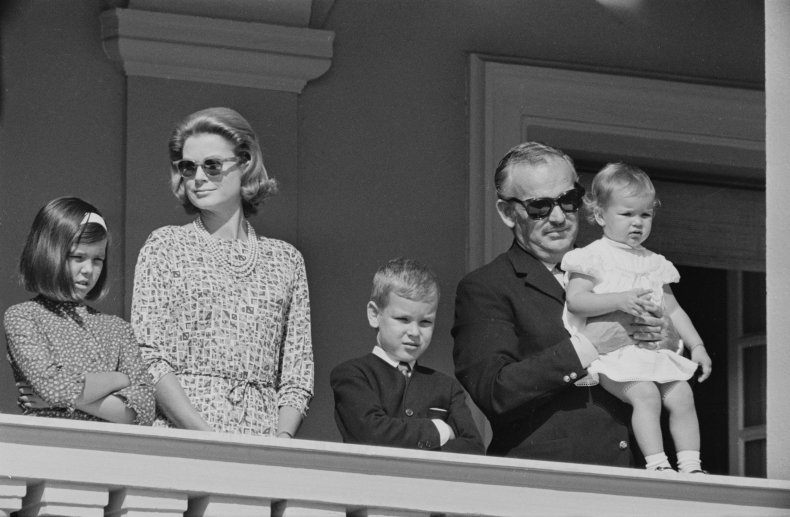 5. A Return to Acting
Grace's first love was acting. The Oscar winning actress was celebrated for her appearances in the films of Alfred Hitchcock and for appearing brilliantly alongside Frank Sinatra. When she became a princess the hardest loss from her old life was her acting and she spent nearly the rest of her life trying to find a way to return to the work she loved.
Following a false start when she was offered the role of Marnie in Hitchcock's 1964 film of the same name, Grace finally returned to the screen in 1982 playing herself in a scripted film called Rearranged, used to promote the annual Monaco flower show.
This gentle reintroduction to filming was said to be a way of testing the waters for a return to Hollywood pictures, but the progress was cut short by Grace's tragic and untimely death later that year.
Meghan could, once again, use the example of Grace Kelly to return to the acting work she has often commented that she loved. In 2020 a return to the screen wasn't ruled out with Meghan providing the narration for the Disney's wildlife documentary titled Elephant.