How Meghan Markle's Private Messages Revealed by Aide Differ to Past Filings
Meghan Markle has been accused of a "direct contradiction" after private messages to an aide were revealed in a court case.
The Duchess of Sussex's lawyers sued U.K. tabloid The Mail on Sunday over a letter she sent her father and said in an initial filing that she "intended the detailed contents of the Letter to be private."
However, Jason Knauf, her former communications secretary, has handed private texts and emails to the newspaper which show Meghan telling him she wrote it "with the understanding that it could be leaked."
The emotional stakes in the legal stand off are raised by the fact the palace staffer is the same aide who accused her of bullying two PAs out of the royal household.
Meghan sent Knauf a draft of the letter asking his advice before sending the final version in August 2018
A message the duchess sent him, released by the Court of Appeal, read: "Obviously everything I've drafted is with the understanding that it could be leaked so I have been meticulous in my word choice but please do let me know if anything stands out to you as a liability."
She added: "Honestly Jason, I feel fantastic, cathartic and real and honest and factual.
"If he leaks it then that's on his conscience but at least the world will know the truth, words I could never voice publicly."
In an early court filing seen by Newsweek, her lawyers said: "The Letter was obviously private correspondence written by [Meghan] to her father.
"Further, it contained [Meghan's] deepest and most private thoughts and feelings about her relationship with her father and were detailed by her at a time of great personal anguish and distress.
"[Meghan] intended the detailed contents of the Letter to be private, and certainly did not expect them to be published to the world at large by a national newspaper, and without any warning.
"The publication of the contents of the Letter was wrongful and constituted an unjustified infringement of [Meghan's] right to privacy and a misuse of her private information."
It added: "[Meghan] had not courted publicity in relation to the detail of her relationship with her father."
And when she applied for a quick win without a trial through a legal mechanism known as "summary judgement," her lawyers in February said again that the letter was private.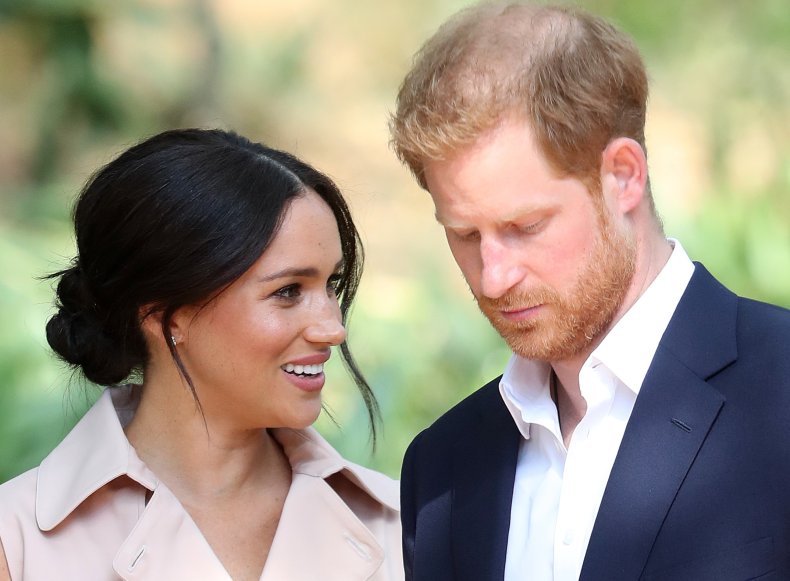 They argued in a filing: "It is a heartfelt plea from an anguished daughter to her father (the word 'pain' or 'painful' appears no fewer than five times), begging him to stop talking to the press.
"It is as good an example as one could find of a letter that any person of ordinary sensibilities would not want to be disclosed to third parties, let alone in a mass media publication, in a sensational context and to serve the commercial purposes of the newspaper."
Another message sent by Meghan to Knauf read: "Given I've only ever called him 'Daddy' it may make sense to open as such (despite him being less than paternal), and in the unfortunate event that it leaked it would pull at the heartstrings."
She added: "The rest is in the spirit of facts without seeming orchestrated simply an appeal for peace and a reminder of what's actually happened."
Meghan said, in a witness statement seen by Newsweek, and released November 10: "To be clear, I did not want any of it to be published, and wanted to ensure that the risk of it being manipulated or misleadingly edited was minimized, were it to be exploited."
Meghan's attorney said in a filing released today: "In particular her statement explains convincingly, and quite contrary to the assertions of [The Mail on Sunday's lawyer] Mr Mathieson that her denials that she realised the Letter was likely to be disclosed to the public are correct, and indeed supported by the texts to which Mr Knauf refers.
"Mr Mathieson's assertion that the texts provide a 'direct contradiction' of her case is unsustainable (indeed incomprehensible)."
Knauf's revelations also detailed messages from both Meghan and Prince Harry about a biography Finding Freedom.
The Mail on Sunday has long claimed the couple co-operated with authors Omid Scobie and Carolyn Durand.
During a September court hearing, Meghan's lawyer Justin Rushbrooke QC said: "[Meghan] and her husband did not collaborate with the authors on the book, nor were they interviewed for it, nor did they provide photographs to the authors for the book."
Knauf said he met with the authors on behalf of Harry and Meghan and with their support.
He said Harry sent him a message which read: "Also, are u planning on giving them a rough idea of what she's been through over the last 2yrs? Media onslaught, cyber bullying on a different scale, puppeteering Thomas Markle etc etc etc.
"Even if they choose not to use it, they should hear what it was like from someone who was in the thick of it.
"So if you aren't planning on telling them, can I ?!"
Knauf's statement read: "I replied saying 'Of course – I've never stopped!' The Duke replied saying that the media had known much of this from before the engagement. In relation to the authors and my planned meeting with them he said: 'Oh how I hope they report on it properly. Good luck!'"
Meghan wrote to Knauf: "Thank you very much for the info below - for when you sit down with them [the book's authors] it may be helpful to have some background reminders so I've included them below just in case.
"I know you are better versed at this than most but assisting where I can. I appreciate your support - please let me know if you need me to fill in any other blanks."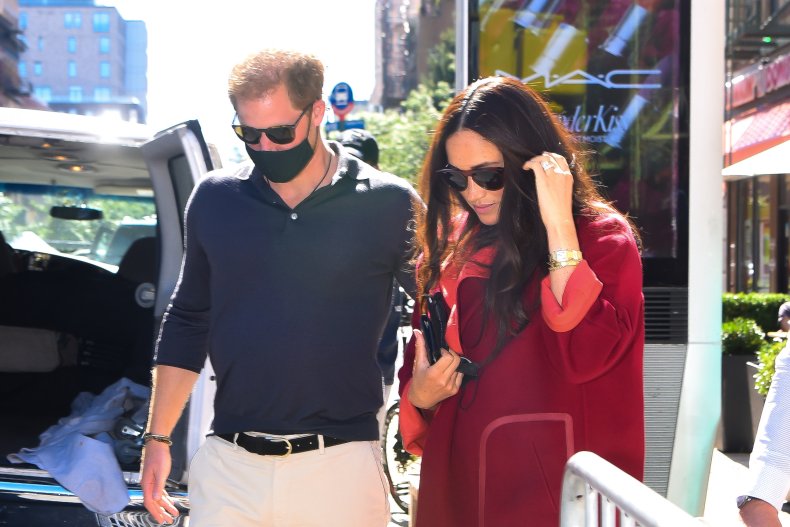 The former staffer, who currently works for Prince William's Royal Foundation charity, included a list of briefing points he said she provided.
They included: "• Information on how she had very minimal contact with her half-siblings throughout her childhood
"• That she had been 'close [for] most of her life' with her father and she had supported him '...in spite of his reclusiveness.' She added that 'media pressure crumbled him and he began doing press deals brokered by his daughter Samantha' and that 'despite countless efforts to support him through the past two years, they now no longer have a relationship.'
"• Her perspective on the thinking behind a statement in November 2016 issued by me
about the way she was being treated by the media
"• Her happiness about moving to Windsor
"• Detail on how the tiara for her wedding had been selected and that it had been misrepresented by media."