Negotiating your salary can be a fine line to walk and there are several elements to consider in order to secure your desired salary or one closer to it.
The website of Tony Robbins, which describes the American entrepreneur as the "nation's #1 life & business strategist," says employment negotiations are not too different from the way romantic relationships are formed.
The website explains the premise of an employment negotiation is similar to that of a first date with a potential partner, during which you begin a dialogue to evaluate your fit for the role and what you'll gain in return.
You're likely to approach the negotiation with more confidence if you bear in mind that you're looking for a good match instead of trying to "force yourself into an employer's 'box,'" the website advises.
Should You Negotiate Salary?
The short answer—yes, especially now.
Speaking to Newsweek, Richard Shell, a professor of legal studies, business ethics and management at the Wharton business school of the University of Pennsylvania, says employees should not be afraid to negotiate, especially now as we enter a post-pandemic era.
Shell, the author of The Conscience Code: Lead with Your Values. Advance Your Career and other books on leadership, persuasion and negotiation, explains: "The post-pandemic market favors employees over employers in many labor markets. This is a pretty rare thing. In real estate, there are more people wanting to buy houses than there are houses to sell, so sellers have the advantage.
"In the employment market, there are more employers trying to hire than there are people who have the talents and skills the employers need. So this favors the employee. So even if you hate to negotiate, think of this as an opportunity to get a fair price for your services."
Amber Clayton, the Knowledge Center director at the Society for Human Resource Management (SHRM), tells Newsweek, employers will not be surprised by salary negotiations from prospective employees, as they expect candidates may request more than what is offered for a position.
"Negotiating a salary up even one dollar positively affects the take-home pay, bonuses, and commissions, Social Security contributions long-term, 401K / Roth contributions and employer matching, retirement/pension, severance, and future raises," says Diane Hudson, the director of the Certified Professional Career Coach program at the Professional Association of Résumé Writers & Careers Coaches (PARW/CC).
Hudson adds negotiating a higher pay is also beneficial for future job prospects. "A higher salary will also look good to other employers when you are ready to move to a new employer; a lower salary than the range being offered may signal that you are not yet qualified or have enough experience for the position."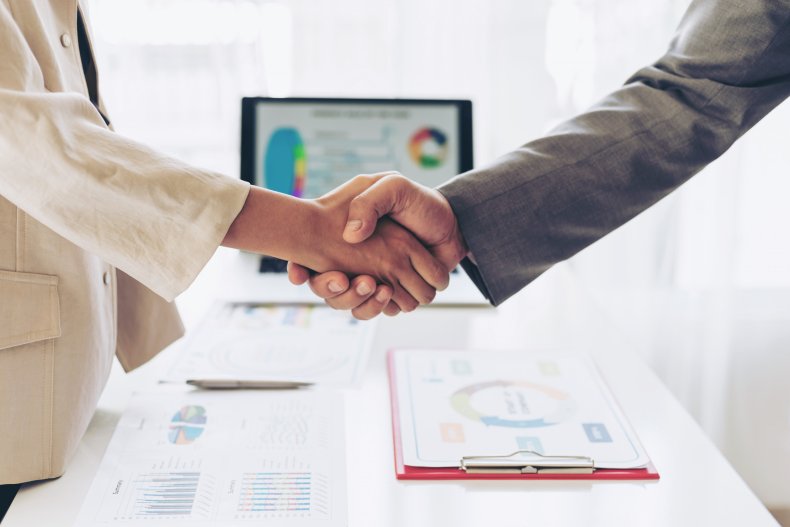 How to Negotiate a Salary Offer
Here are some key steps and elements to bear in mind when negotiating a salary.
Do Your Research
Hudson says in order to "best negotiate a desired salary and other benefits," job candidates should research salaries in similar positions to the one you're targeting, both at the company as well as at similar companies.
Clayton says job applicants can search the websites of the U.S. Bureau of Labor Statistics, professional and trade membership organizations, as well as online salary survey sites for insight on specific industries, positions and geographic locations.
"Use multiple sites and ensure you are looking at the position, industry and geographic location, as those factors could impact compensation," Clayton tells Newsweek.
She explains it's also important to research your potential employer and be aware of any specific policies the company and/or the state or city may have in place regarding salaries.
"Review the company's website, and job postings. Many employers include benefits and a salary or range now that some states and cities have laws prohibiting employers from asking about a candidate's salary history," explains Clayton.
Shell tells Newsweek: "If you are a college graduate, contact the career office at your institution and ask for any information they may have on salaries in your industry. Check with friends, family members, and relevant websites. If you know someone who works at the firm making you the offer, contact them."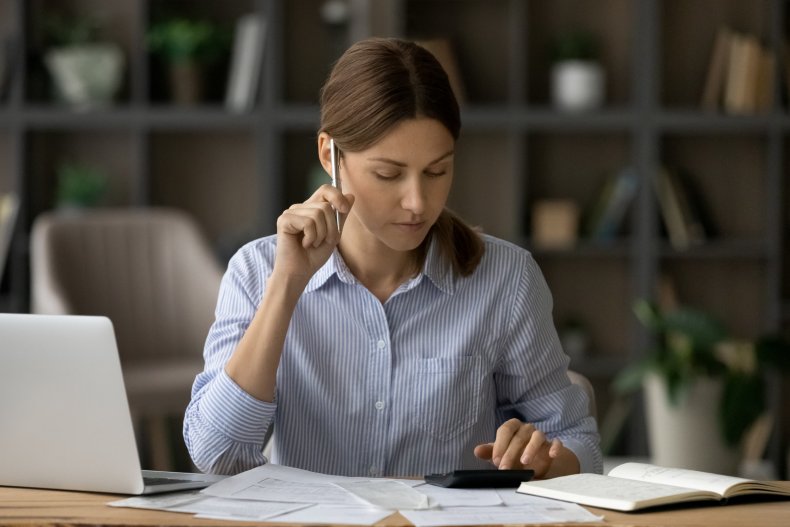 Aim Higher Than Your Desired Salary
Job candidates may want to ask for around 10 to 20 percent more than the desired salary they had in mind "to give you some wiggle room in negotiating the salary," SHRM's Clayton tells Newsweek.
"If you begin a position at a higher rate of pay than you anticipated, you'll likely have better financial growth later. Merit increases and bonuses are usually based on a percentage of an employee's pay," she says.
If an offer is made verbally and it is lower than what you were expecting, "you should let the hiring manager know that you would like to accept the offer, however you were hoping the salary would be (x)," notes Clayton.
She says you could either state an exact amount (10 percent to 20 percent higher than what you were hoping for) or give a salary range. "Be prepared to show your worth," she adds.
Hudson says most companies offer a salary range that accounts for education, the number of years of experience in the specific profession targeted as well as other credentials and expertise and specialized skill sets.
"To negotiate the salary numbers, remember to justify your request—based on the value you offer the company. When asked about salary, ask the hiring official to provide the range for the position."
For example, if the salary range for the position is between $48,000 and $60,000, and you currently make $50,000, Hudson says you may want to negotiate for a $55,000 salary. The company may then make a counter offer of $52,500. "Discuss your experience and credentials to justify your case to increase the numbers," she explains.
But Hudson notes most companies will start a new worker at the lower end of a salary range "to provide room for growth" and most won't offer a higher pay than existing employees holding the same position/job title.
Hudson said: "It is prudent to negotiate the salary and/or benefits up and try to meet in the middle or near the higher end" if you meet more than just the minimum requirements for the job.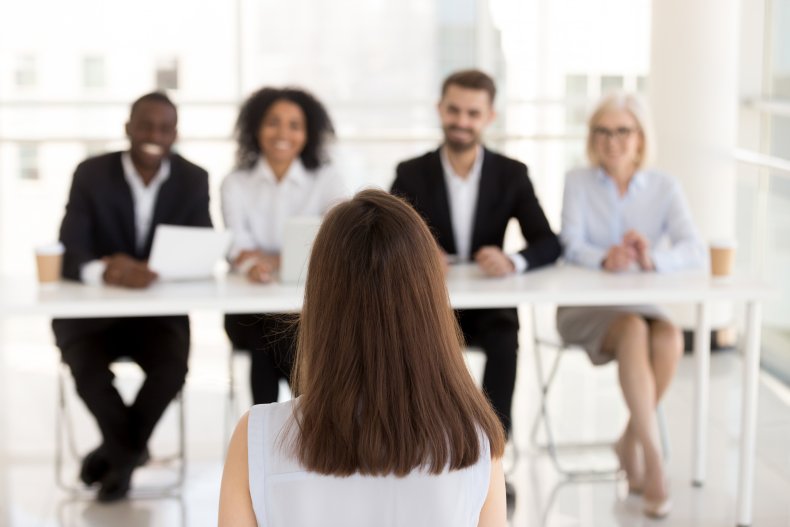 It's Not Just About Money
It's important to note that "the salary is only one component of a larger total compensation package," and "almost everything is up for negotiation with a job offer," from the start date to your job title, according to SHRM's Clayton.
Wharton professor Shell says: "Make a wish list of terms and conditions beyond salary that would make you a more productive and fulfilled employee" and "negotiate for the things you care most about, including but not limited to money."
Hudson adds: "You may also negotiate a sign-on bonus, commission structure, bonus cycle, up-sale structure, vacation leave, work hours, and more.
"Medical benefits are also a good thing to request; however, medical usually comes from a different budget pool and is not negotiable as easily as the items mentioned above.
"For example, if your spouse has medical benefits, you may want to ask your new employer to pay you for the equivalent of the medical benefits he is offering you in lieu of the medical benefits. This is not always possible. You simply can elect to not accept the medical benefits, preventing you from paying any premiums."
Examples of other aspects that could be negotiated include equipment (such as cell phone and laptop computer), gym membership, gas expenses, car and auto insurance, childcare, parking or public transportation expenses as well as association memberships, education, compensation to maintain professional credentials and licenses, Hudson advises.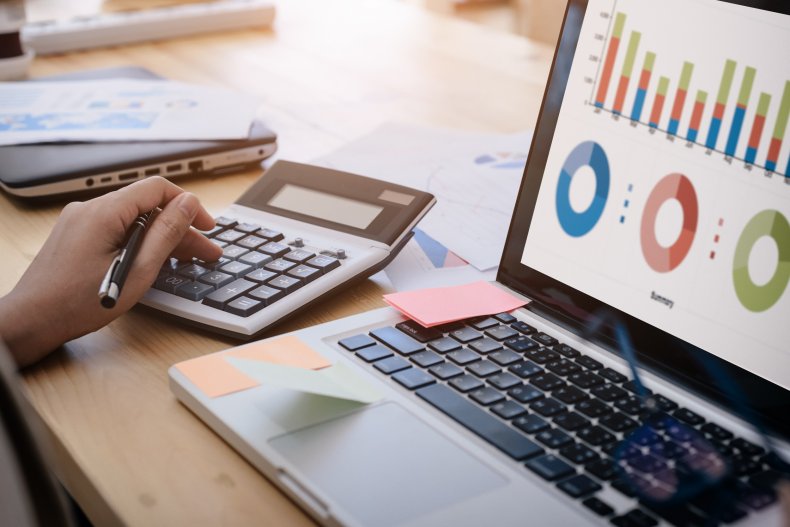 Be Prepared to Walk Away
An employer may not agree to your desired salary and other negotiations. In that case, you'll need to ask yourself whether the job is worth pursuing and be prepared to walk away if it's not.
"Most employers have already spent time, money and effort recruiting you and will not lose you over a few thousand dollars but if the employer is unwilling to move on the salary, you'll need to make the determination as to whether you want to pursue working for them.
"If the employer doesn't budge, you should consider whether this is the right company for you.
"Consider the total package and be flexible. While salary is very important, it's also important to find a career that makes you happy," says Clayton.
Hudson says some employers will only offer "a bottom-line offer package" and you'll have to either "take it or leave it."
"If you are needing experience in a specific function or industry then it may be prudent for you to accept such an offer – gain the experience for a few years, and then negotiate with a new employer after you have gained the needed experience and developed a solid résumé," Hudson advises.
Always Be Kind and Professional
Hudson says once a job offer comes through from the employer, "always let the hiring manager know that you are interested in the position, that you are excited to accept, and you would like to discuss the offer package."
Hudson advises: "Always negotiate kindly and fairly. You never want to leave a bad impression in the mind of the hiring manager—by being overly bearing or negative. Kindness always wins out in the end."
Shell tells Newsweek "Don't be clever—be respectful" when negotiating with an employer.
"The negotiation process is not just a haggle over salary. It is also a test of your professionalism. Treat the discussion as if you were already on the team and working with or for the person you are negotiating with.
"Put your requests out there in a straightforward way with justifications that back what you are asking for that goes above and beyond what has been offered," he says.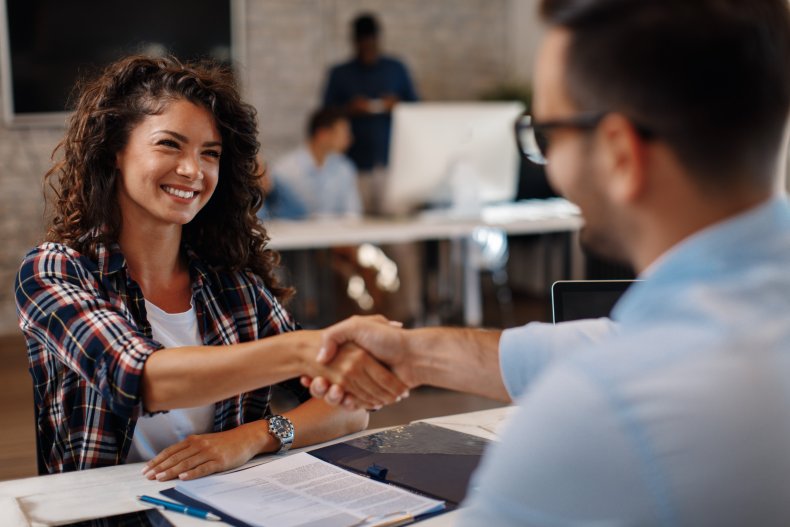 When to Negotiate
"Do not negotiate a salary during the job interview—this comes across as self-serving. Wait until the interviewer or recruiter asks you what salary you are seeking; or wait until you have received an offer of employment," says Hudson.
Clayton says the best time to discuss salary with a prospective employer varies by company. While most people will wait until a job offer is being considered or made, candidates should "be ready to discuss salary at any step in the recruitment process," she says.
How to Write a Salary Negotiation Email
Once you receive a job offer, you should request a list of benefits from the hiring manager or the Human Resources department if it wasn't provided in the offer letter, Hudson said.
"To best validate your value to the potential employer, document your expertise and document that you listened to the company's needs during the interview. Speak in a positive and upbeat voice and stand strong on your expertise and convictions," in your email, Hudson advises.
Below is a template showing how to write a salary negotiation email, as suggested by Hudson, with her tips noted in bold italics.
Dear [insert name of contact at the company]:
(Thank the hiring official for the offer of employment.) Thank you very much for the offer of employment for the position of project manager.
(Provide your value and fit-factor for the position.) Based on our discussion during the interview last week, I know that I am a good fit for the position, and I can bring value to your company.
(Remind the employer that you listened to his problems and let him know that you can solve the problems.) As we discussed, I will be able to address several of your problem areas within the first six months and turnaround your backlog (which has plagued your organization for 2 years and cost $xx), resolve personnel issues, and initiate a new contract award for the new construction project. (Let the employer know that you want to be paid for the responsibility level you will assume.) The responsibility level will be substantial, and I am ready for the challenge.
(Be grateful.) Your offer of an annual salary is very generous. (Negotiate.) I would like to inquire if the salary offer may be increased from $60K to $68K (about 15% more than my current salary).
(Justify your expertise and value above the minimum qualifications.) Your minimum requirements included a bachelor's degree and two years of experience; I exceed those requirements with an MBA and four years of direct experience as a project manager, and I hold my Project Management Professional certification.
(Call to action.) Please let me know when I can schedule a time on your calendar to discuss the salary and other benefits.
(Be positive.) I look forward to working with your team!
Best,
[Insert your name]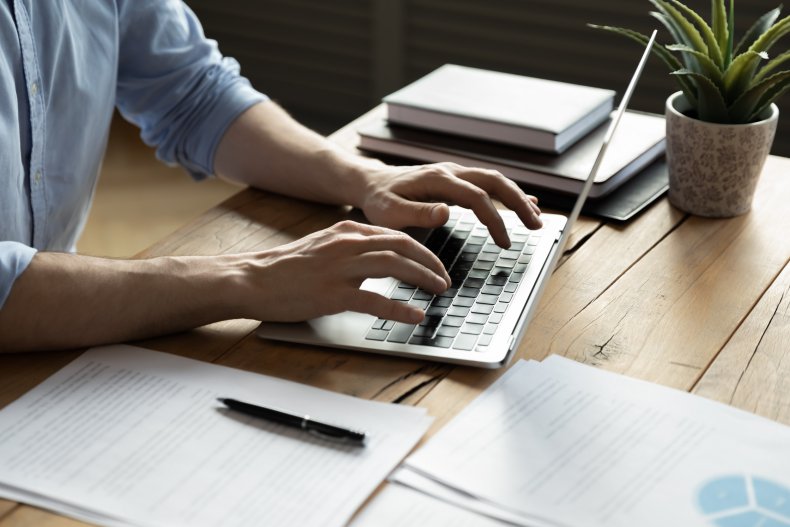 Better to Negotiate in Person, by Email or Phone?
There is no definitive best way to negotiate among these three methods, but each offers different advantages and disadvantages, according to Hudson.
"Negotiating a salary can be nerve-wracking for some candidates, so if they negotiate in person—they must be confident and show minimal facial expressions and prevent negative body language expressions," she says.
However, much of the emotion, facial expressions and body language are removed from the process when negotiating by phone, and therefore this method may be helpful to a less confident job applicant, says Hudson.
"Email provides an accurate trail of conversation. However, there is no emotion, and the candidate needs to be certain that his/her written communications are stellar. Look over every word and number," she adds.
Wharton's Shell advises using email to summarize the results of each stage of the negotiation, "but not to conduct the sensitive aspects of the negotiation."
He explains: "Research shows that emails can be easily misinterpreted and lead to misunderstandings. There is no instantaneous communication 'loop' as there is with voice or virtual communications. So use real time to negotiate and email to summarize and test for common understanding."
A spokesperson for SHRM tells Newsweek "there is no best practice" when it comes to the mode of negotiation, noting it is common for employers to make offers by phone with a follow-up email or an offer by mail.
Many employers will give the candidate a day or two to think about the offer when it is made in person, the SHRM spokesperson says.
"In either case, it may be best to speak with the recruiter or hiring manager directly so there is no misinterpretation of a request via email or letter. This will also give the candidate a chance to explain why they are seeking a different or better salary or benefit.
"Recruiters or hiring managers can ask questions and potentially come to an agreement within that same discussion," the spokesperson says.