How the Queen Faced Royal Baby Privacy Crisis and Reacted Very Differently to Prince Harry
Queen Elizabeth II faced a royal baby privacy "violation" just like Prince Harry and Meghan Markle's when personal pictures of her newborn baby were published.
The Duke and Duchess of Sussex sued paparazzi agency X17 last year for taking drone images of baby Archie playing in the private grounds of Tyler Perry's mansion.
The lawsuit saw the company forced to give an apology and pay costs after the photos were published in German magazine Bunte.
However, what felt like a very modern invasion of privacy was previously trodden ground for the royal family as the queen herself faced a similar ordeal when she was 42, just a few years older than Harry and Meghan are now.
The monarch, now 94, was sat in bed with her youngest child, Prince Edward, in a candid family photo taken by husband Prince Philip in 1968.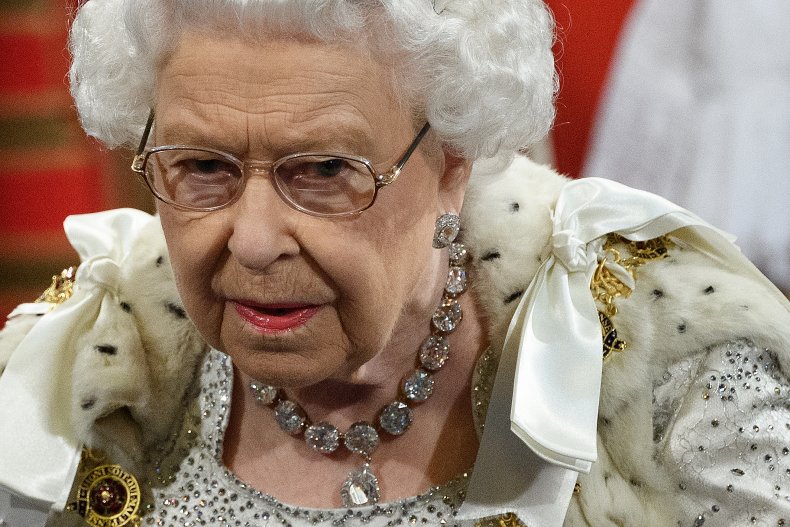 Her three other children were also in the image, which was published by French magazine Paris Match without her consent.
Biography Prince Philip Revealed describes her dilemma about whether or not to launch legal action of the kind the Sussexes have become known for.
Author Ingrid Seward wrote: "In the Autumn of 1968, the French magazine Paris Match published a series of family snaps of Edward as a newborn baby, propped up in bed with his mother, his brother Andrew on the old-fashioned counterpane beside her and Anne and Charles at the bedside.
"Philip took the photographs. They were delightful, informal—and stolen."
She added: "It was a violation of their privacy, a gross intrusion into their family life and it was believed by many inside the palace that photographs of the Queen in bed would detract from Her Majesty.
"Despite Philip's protestations, it was decided not to sue.
"It was 1968 and the royal family was not prepared to exercise its legal muscle, preferring to hide behind the legal illusion that for some unspecified reason it could not 'answer back'."
The book describes how the images were published in Life magazine in America and the Daily Express in Britain.
The images came at a point when the British public were losing their traditional deference towards royalty and beginning to view the family more like figures in the entertainment industry.
The culprit was eventually found but the method through which the photos were stolen was far less hi-tech than the paparazzi who photographed Archie from the skies.
Seward wrote: "It was not until a year later that it was discovered that a free marketeer in the commercial processing laboratory where the film had been sent for developing was making an extra set of prints to sell to the Continental press.
"This loophole in royal security was immediately closed. By then, the photographs had been seen by millions."
Harry and Meghan's lawyer Michael Kump said in October: "Over the summer, the Duke and Duchess of Sussex took action against intrusive and illegal paparazzi photos taken of their family at a private residence...
"This is a successful outcome. All families have a right, protected by law, to feel safe and secure at home."
X17 said in an October statement: "We apologize to the Duke and Duchess of Sussex and their son for the distress we have caused.
"We were wrong to offer these photographs and commit to not doing so again."