Neil Gaiman's The Sandman comic book series is an iconic franchise, beloved by fans all over the globe—and now, finally, coming to the small screen.
The Netflix show premieres on the streaming platform on Friday, and fans of the original may be wondering how it compares to the comic books they know and love.
The Sandman follows Dream, a member of The Endless (Tom Sturridge) who must get his tools back and rebuild his realm after being captured and imprisoned for over a century by a human named Roderick Burgess (Charles Dance).
Here, Newsweek explores how the comics and the Netflix series compare to each other.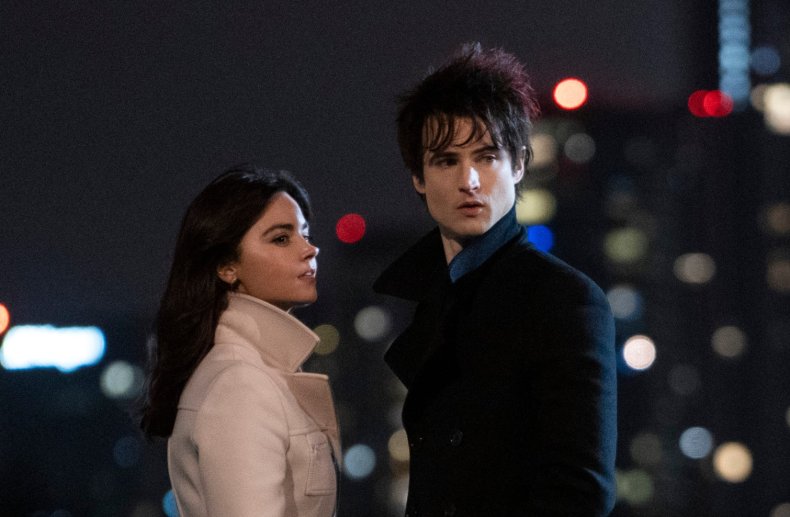 Which Volumes of 'The Sandman' Comics Does the Netflix Show Adapt?
The Sandman recreates the stories that appear in the first two volumes of the original comics: "Preludes and Nocturnes" and "The Doll's House."
With the exception of one chapter, the show adapts all of the stories in both comics from "Sleep of the Just" to "Lost Hearts."
Fans of the comics will no doubt recognize which stories will appear in the show based on the titles of each episode, which are: "Sleep of the Just," "Imperfect Hosts," "Dream a Little Dream of Me," "A Hope in Hell," "24/7," "The Sound of Her Wings," "The Doll's House," Playing House," "Collectors," and "Lost Hearts."
How Does Netflix's 'The Sandman' Compare to Neil Gaiman's Comics?
For fans of the comics who are concerned about how well the show adapts Gaiman's original work, they need not fear because showrunner Allan Heinberg and co-creator David S. Goyer felt it was particularly important to remain as loyal as possible to the story they love.
Both Heinberg and Goyer have certainly delivered on this promise, as the Netflix show proves to be a beautiful adaptation that encapsulates the magic of Gaiman's original work.
Sets are re-created to look like the original artwork, scenes were shot to mirror their comic counterpart, and the cast are aptly chosen for the roles they play—ignoring the complaints trolls have launched over the "woke" casting of actors like Kirby Howell-Baptiste and Vivienne Acheampong as Death and Lucienne, respectively.
Heinberg and Goyer spoke to Newsweek about adapting the original work for the small screen, with both explaining that they were keen to approach the story from the point of view of a fan, which they are.
"In the main, I believe fans will be shocked at how comic-faithful it is. The adaptation was crafted with love, by a team of people who devoured the comics when they were originally released," Goyer told Newsweek. "Speaking for myself, I wanted to honor Neil Gaiman's work. He's a creator that was incredibly influential to me as an artist. I hope our audience has the same experience."
Heinberg added: "I hope that because it was conceived of and adapted by someone who loves The Sandman as a fan, and has since it was being published monthly, I hope we're coming from the same place. You know, everybody's experience of the book is different, but I brought to it my love of it and my understanding of what others love about this, and then made that very important.
"We were very determined at the outset that doing a literal adaptation, literally putting the pages on screen, it wasn't going to be. We weren't going to be able, that way, to invoke the soul of what Neil's project was in the comics and so we needed to really embody it and dramatize it," he said.
"Neil was really game about opening it up. So, we were very keen to give Sandman readers everything they love about the book and more. To bring everything to life in a way that makes it feel new and fresh, but also coexists with their memories of what Sandman is comfortably and then more.
"More Dream, more Corinthian, more backstory, more of everything in every relationship, so that there were surprises even for the most die-hard Sandman fans, we wanted to delight and surprise them."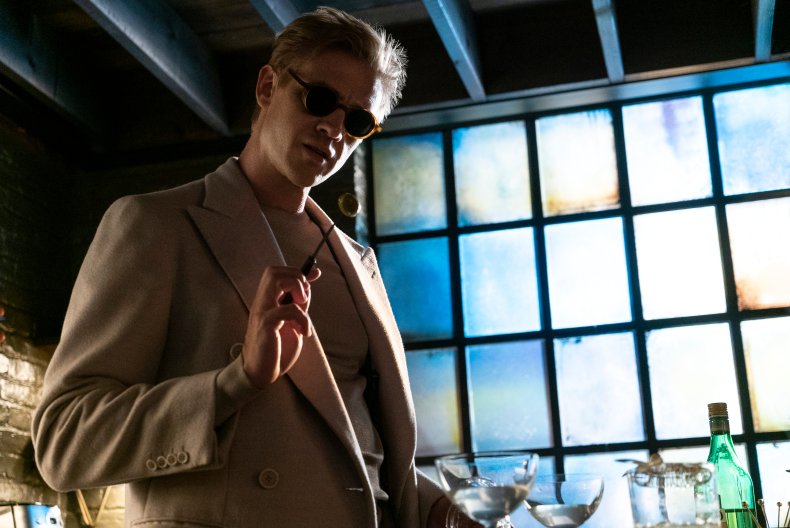 Heinberg went on: "Our Sandman universe is very much divorced from the DCU (DC Comics Universe), and especially in 'Preludes and Nocturnes' and 'A Doll's House' there are some very strong ties to the DCU that we had to reimagine in order to tell our story.
"And Neil, as I said, the most game and gracious collaborator, understood why we had to do that and really wanted to roll up his sleeves and get in there with us and help us do that," he said.
"So, the best thing about this Sandman is that it's essentially authorized, you know, Neil vetted every word and frame of it and loves every word and frame of it. And so, if you love Neil Gaiman's The Sandman this is that and more.
"People will always have the book to treasure and their own private experience of the book to treasure, and this doesn't replace that by any means, but it is more, ideally, of the thing you love."
The Sandman premieres on Netflix on Friday, August 5.