With COVID-19 vaccines in high demand across the United States, finding a location to book a shot can be tricky.
To address this problem, software engineer and electronic musician Adam Freemer created a website tool to help people book vaccine appointments with select pharmacies.
"VaxxMax.com is a free, no sign-up national vaccine availability website tool built for one reason: to help get you vaccinated. It currently covers all Rite Aid and Walgreens locations nationwide (with more providers to come) and gives near real-time availability to help you find a location to schedule your vaccination," Freemer wrote on the tool's Facebook page.
"The tool is free but donations to cover hosting and development costs are welcome."
In addition to Rite Aid and Walgreens, Freemer tweeted that he was adding "more providers currently as we speak."
To use the tool, head to vaxxmax.com to see which Rite Aid and Walgreens locations have open appointments before booking.
The Walgreens vaccine slot finder page is currently in beta form and, at the time of writing, did not seem to be working.
"Vaxxmax is temporarily not collecting Walgreens data. The problem is currently being worked on. Please use Rite Aid temporarily," read a note on the website at 6:15 a.m. ET on March 1.
On March 10, the bug preventing Walgreens data from updating had been fixed.
Once you are on the site, select the Rite Aid vaccine slot finder page on the left hand side of the screen. Then click on the link provided to complete the Rite Aid eligibility form, which you must do before you can select a location.
After you have completed the Rite Aid pre-qualification, click on your state on the right hand side of the VaxxMax page, which will display recently updated vaccine provider locations that have "the best probability of a slot being open."
When you have found a suitable location, click on the blue copy button and paste it on to the relevant part of the Rite Aid website sign up process to schedule your appointment.
The process is designed to work in the same way for the Walgreens section of the website.
On Sunday, the site experienced other technical issues due to receiving an "incredible amount of traffic," according to a post on the VaxxMax Facebook page.
This story was updated on March 10 to report that the Walgreens bug has been fixed.
Newsweek, in partnership with NewsGuard, is dedicated to providing accurate and verifiable vaccine and health information. With NewsGuard's HealthGuard browser extension, users can verify if a website is a trustworthy source of health information. Visit the Newsweek VaxFacts website to learn more and to download the HealthGuard browser extension.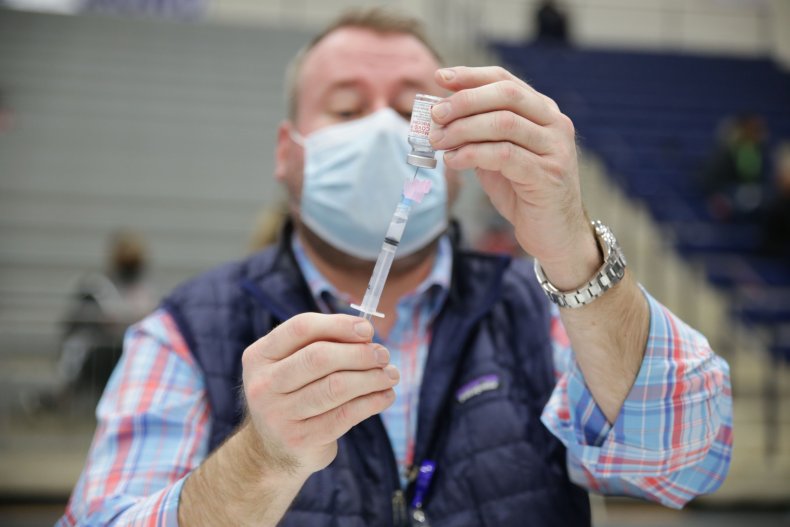 About the writer
Aristos is a Newsweek science reporter with the London, U.K., bureau. He reports on science and health topics, including; animal, mental health, and psychology-related stories. Aristos joined Newsweek in 2018 from IBTimes UK and had previously worked at The World Weekly. He is a graduate of the University of Nottingham and City University, London. Languages: English. You can get in touch with Aristos by emailing a.georgiou@newsweek.com.