Comey Testimony Live Stream and Start Time: How to Watch the Former FBI Director Talk About Trump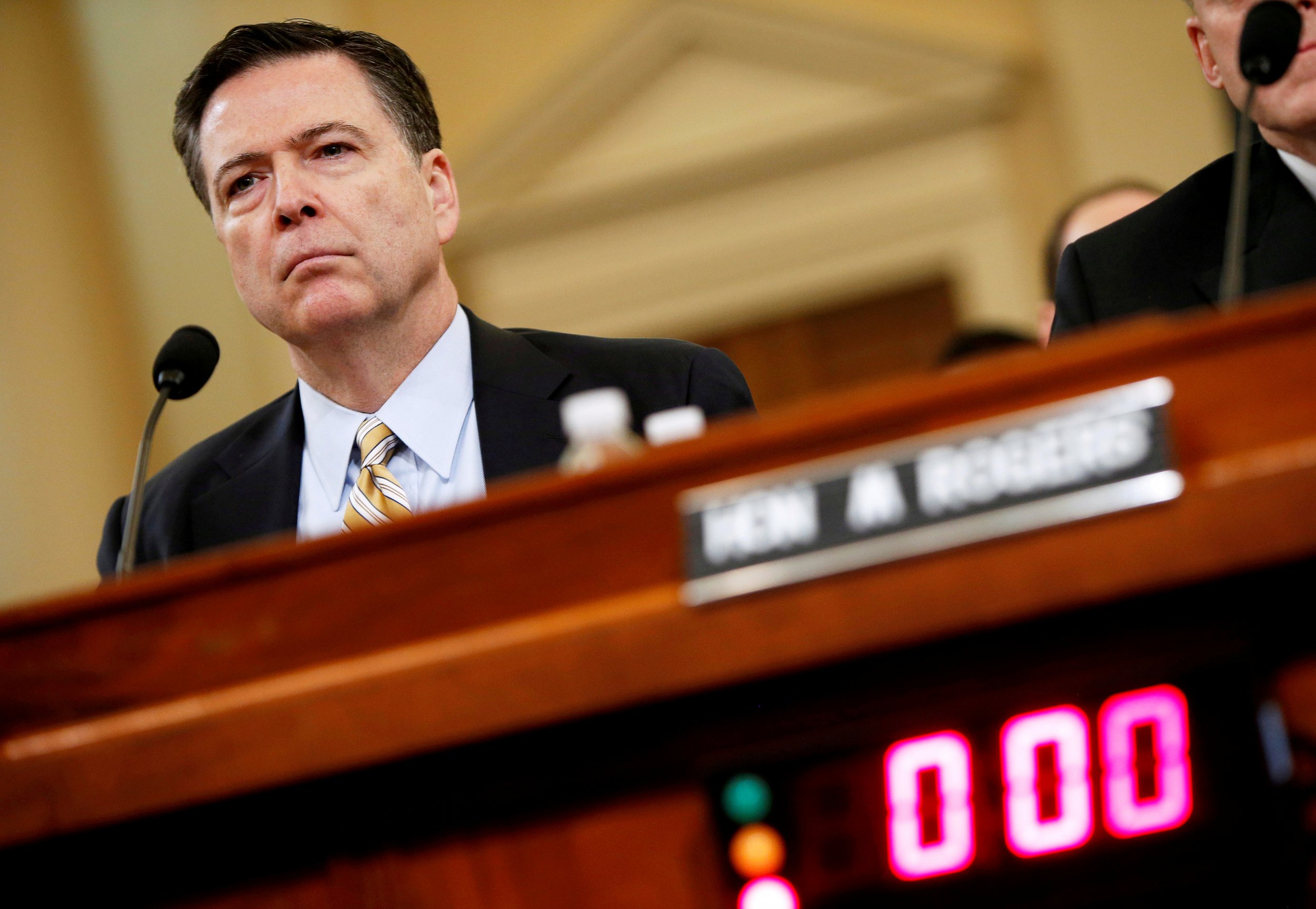 Former FBI Director James Comey is set to testify in front of the Senate Intelligence Committee Thursday in a much-anticipated appearance scheduled to begin at 10 a.m. Eastern time. A non-televised closed session will follow the testimony around 1 p.m.
Related: Live updates as James Comey testifies
All four of the major TV networks plan to cut into regular daytime programming to carry the hearing live. Cable news networks also will provide live broadcasts. Many of those stations will provide complimentary access to coverage on their streaming services and digital apps.
Last month, the Senate Intelligence Committee sent Comey a letter asking him to testify. On Thursday, the 15 members likely will ask the former FBI director about his conversations with President Donald Trump in the lead-up to his firing last month. On Wednesday, the committee published his opening statement, in which he confirms Trump demanded his loyalty and asked him to drop the FBI's investigation into former National Security Adviser Michael Flynn.
Trump reportedly is planning to respond to the hearing on Twitter. His administration opted against using executive privilege to prevent Comey from testifying on Capitol Hill.
If you won't be near a TV to watch Comey's testimony, Bloomberg News and Twitter have partnered to stream the event on the @business and @Twitter accounts. Or if you're actually in D.C., Shaw's Tavern is hosting a viewing party. The bar will open early at 9:30 a.m. to carry live coverage on all five TVs and offer themed menu options, including the "FBI" sandwich (the bar's take on a BLT, simply for the abbreviation). Duffy's Irish Pub is another establishment opening early, at 10 a.m., for the "James Comey Show," and offering "Covfefe cocktails," a name that plays on a Trump tweet from last week. (He seemed to be trying to type "coverage.")
The White House has experienced tumultuous weeks since Trump fired Comey on May 9. Among other allegations, Trump faces accusations of sharing sensitive national security information with Russian officials and of hiring Flynn despite knowing he was under investigation.
In the meantime, U.S. Representative Al Green, a Texas Democrat, is expected to take the first official step this week in removing Trump from office by submitting drafts of articles of impeachment.
Comey Testimony Live Stream and Start Time: How to Watch the Former FBI Director Talk About Trump | U.S.