Updated | Democratic Representative Al Green of Texas on Wednesday stepped closer to taking the first legislative step to remove President Donald Trump from office by announcing he is drafting articles of impeachment. U.S. Representative Brad Sherman (D-Calif.) joined him at a news conference to disclose that he, too, would undergo an impeachment endeavor.
Related: Michael Moore launches "​TrumpiLeaks" website for whistleblowers
"There is a desire...to see articles brought so the president can answer for obstruction of justice," Green told reporters, according to The Texas Tribune.
Green first officially called for Trump's impeachment during a fiery speech on the House floor last month. He contends that the president deserves to be removed for allegedly engaging in obstruction of justice by firing former FBI Director James Comey in May during the agency's investigation into Russia's possible meddling in the 2016 election. His appeal came amid revelations of a Comey memo that claimed Trump had asked him to drop an investigation into former National Security Adviser Michael Flynn.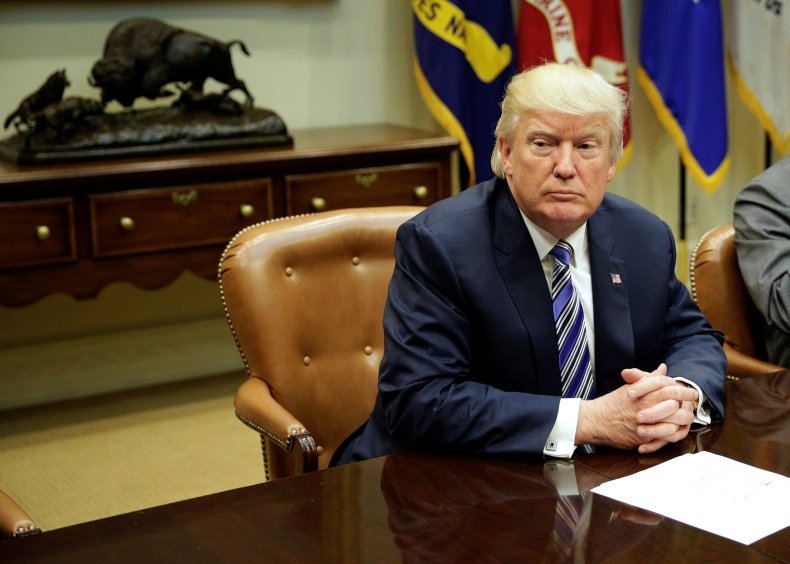 "This is not about the president and firing someone else. It's about him firing the FBI director," Green told NBC News after his speech in May. Since that congressional address, Green has said he has received racially charged death threats.
His announcement this week came a day before Comey testified in front of the Senate Intelligence Committee on the Russia investigation and his interactions with Trump over the last few months. Deputy Attorney General Rod Rosenstein appeared Wednesday before the same panel.
A handful of other rank-and-file Democratic lawmakers have floated the idea of impeaching Trump. But top Democratic leaders have urged their party members to refrain from discussing impeachment until they see if ongoing investigations uncover more details about the actions of the president's team.
Meanwhile, Republicans have mostly rallied behind the president, despite tumultuous weeks for the White House, even as Trump faces accusations, among others, that he shared sensitive national security information with Russian officials and that his administration hired Flynn despite knowing he was under investigation.
For Congress to remove a sitting president from office, a majority of members of the House—which is now controlled by Republicans—must vote for the charges of misconduct. Then, the Senate, which the GOP also controls, has the power to try impeachment cases like a court. Two-thirds of senators must vote for conviction. Two U.S. presidents have been impeached by the House: Andrew Johnson in 1868 and Bill Clinton in 1998. Both were later acquitted at trials held by the Senate.
Green's call for impeachment comes as support to remove Trump from office is higher than his approval rating. A Politico/Morning Consult poll published this week found that nearly 43 percent of American voters support the idea of beginning the official impeachment process for Trump. Meanwhile, his approval rating dipped about six percentage points to just 36 percent over the weekend, according to a Gallup poll.
This article has been updated to include details from Green's news conference.