How to Watch the George Floyd Derek Chauvin Trial Live on TV and Online
Derek Chauvin, a former Minneapolis police officer, will go on trial today for the death of George Floyd, who died in police custody on May 25, 2020. The trial will be televised and live-streamed, making it the first time a full criminal trial in Minnesota has been allowed to be filmed.
Last May, Chauvin, 45, was filmed kneeling on Floyd's neck for more than eight minutes, while Floyd, 46, told him he could not breathe.
A bystander's video of Floyd's death quickly circulated online, prompting outrage and sparking Black Lives Matter protests across the U.S. and internationally. Floyd's name soon became a rallying cry against police brutality and racism.
Chauvin is charged with second-degree and third-degree murder and manslaughter.
The Derek Chauvin trial starts today, Monday, March 29. The court session will begin at 10 a.m. ET and the opening statements are expected to begin at 10.30 a.m. ET.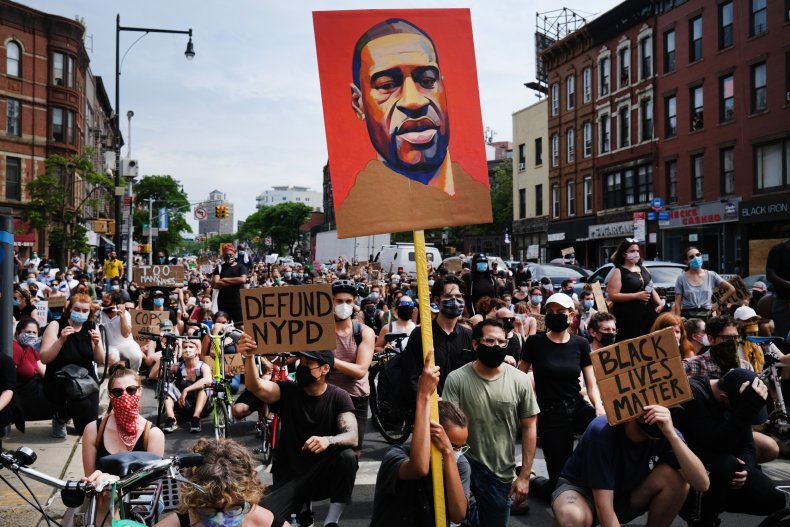 This is the first time a judge has allowed a full criminal trial to be filmed in Minnesota. Hennepin County District Judge Peter Cahill permitted filming of the trial in November, citing intense public interest and COVID-19 limitations on courtroom access.
However, the cameras will not be allowed to zoom in or out of anyone in the courtroom and they cannot show Floyd's family or any witnesses without their permission.
The access was granted to Court TV which will share the footage with media outlets.
Court TV is available as a free over-the-air channel, and can also be watched on streaming devices from Roku, Amazon Fire TV, Apple TV, Android TV, and Vizio smart TVs. Court TV is also available on streaming services from YouTube TV, Pluto TV, FreeCast, XUMO, Select TV, KlowdTV, NKT.tv, Redbox, and Local Now.
Additionally, the trial will also be available on CourtTV.com and on Court TV's iOS and Android apps.
The Chauvin trial will also be aired on major TV news channels, including HLN, the Fox News Channel, CNN, CBS, and NBC. However, some news channels may only be airing the trial's highlights with additional reporting.
To watch the trial in its entirety, live-streaming may be the better option. The trial will also be live-streamed by media outlets including CNN, Fox News Digital, CBSN Minnesota, Star Tribune, ABC News Live, on their respective websites.
Court TV has named the trial the "Minnesota V. Derek Chauvin Trial" and the "MN V Chauvin: The Death of George Floyd Murder Trial" as activists urge against using the phrase "The George Floyd trial."