How to Watch Prince Harry and Meghan Markle's Oprah Winfrey Interview
Meghan Markle and Prince Harry will tell all to Oprah Winfrey in an explosive two-hour interview that the host has described as "shocking"—here's how to watch.
The Duke and Duchess of Sussex will discuss the pressures of royal life, with the prince invoking the memory of his mother Diana.
Previews already released show Harry saying: "My biggest concern was history repeating itself."
In the footage, Winfrey says: "You've said some pretty shocking things here."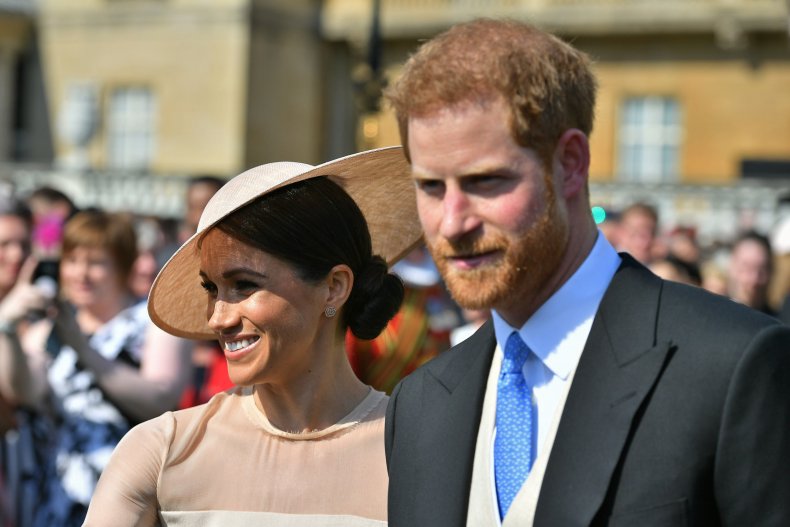 However, the network has held back most of its material, choosing in its first round of clips not to include any of Meghan's own words.
Instead, one of Winfrey's questions—"Were you silent or were you silenced?"—hints at the possibility that the duchess may have spoken about the palace.
Oprah With Meghan And Harry: A CBS Primetime Special is set to cause global headlines with all eyes on whether the couple touch on rifts within the royal family.
Gayle King revealed at the weekend that her friend Winfrey believes the sit-down is the best interview she has ever done.
The host of CBS This Morning said on air: "We want to remind you that Harry and Meghan are talking to Oprah, it's their first major broadcast interview since giving up their senior royal duties.
"And I've heard from reliable sources, this is Oprah talking, that it's the best interview she's ever done.
"So I'm curious. I think that's saying something."
The world will learn how dramatic the couple's claims really are at 8 p.m. ET on Sunday, March 7.
The primetime special will run until 10 p.m. on CBS in America and will be available to stream in the U.K. the following day.
British viewers will also be able to watch it on ITV on Monday, March 8, from 9pm to 11pm.
In previews released by CBS, Prince Harry said: "I'm just really relieved and happy to be sitting here talking to you with my wife by my side because I can't begin to imagine what it must have been like for her [Diana] going through this process by herself all those years ago.
"Because it has been unbelievably tough for the two of us. But at least we had each other."
An earlier CBS press release said: "Winfrey will speak with Meghan, the Duchess of Sussex, in a wide-ranging interview, covering everything from stepping into life as a royal, marriage, motherhood, philanthropic work to how she is handling life under intense public pressure.
"Later, the two are joined by Prince Harry as they speak about their move to the United States and their future hopes and dreams for their expanding family."