Howard Stern Says Meat Loaf Was In 'Weird F****** Cult' Over COVID Vaccine
Howard Stern has spoken out on Meat Loaf's recent death, seemingly blaming it on his purported stance against taking the COVID vaccine.
"Bat Out of Hell" singer Meat Loaf—born Marvin Lee Aday—passed away aged 74 on January 20, his family confirmed in a statement shared on Facebook.
While a cause of death is yet to be publicly revealed, TMZ reported last week that the legendary musician had been gravely ill with the coronavirus.
Discussing the Rocky Horror Picture Show star's death on his SiriusXM radio show, Stern said: "Poor Meat Loaf got sucked into some weird f****** cult.
"And somehow really believed that—he made a statement, 'I'd rather die a free man than take that vaccine.' And now he's dead!"
Stern then called on Meat Loaf's family to express public support for the COVID vaccine, as a way of saying that the singer "made a mistake" with his stance.
He said: "I wish the family would come forward and say, 'Ya know, when Meat Loaf was laying there in the hospital and he couldn't breathe, he said, 'I made a mistake. I should have taken the vaccine.' Like all these anti-vaxxers, they all say, 'I made a mistake.' But they're out there spreading [disinformation]."
While it is not publicly known if Meat Loaf was vaccinated against COVID, he did speak out against mandates in an August 2021 interview with The Pittsburgh Post-Gazette.
"I hug people in the middle of COVID," Meat Loaf said at the time. "I understood stopping life for a little while, but they cannot continue to stop life because of politics. And right now they're stopping because of politics."
"Oh, God. We're being controlled by everybody," said the interviewer in reaction to his comments, prompting Meat Loaf to respond: "Yeah, I know. But not me. If I die, I die, but I'm not going to be controlled."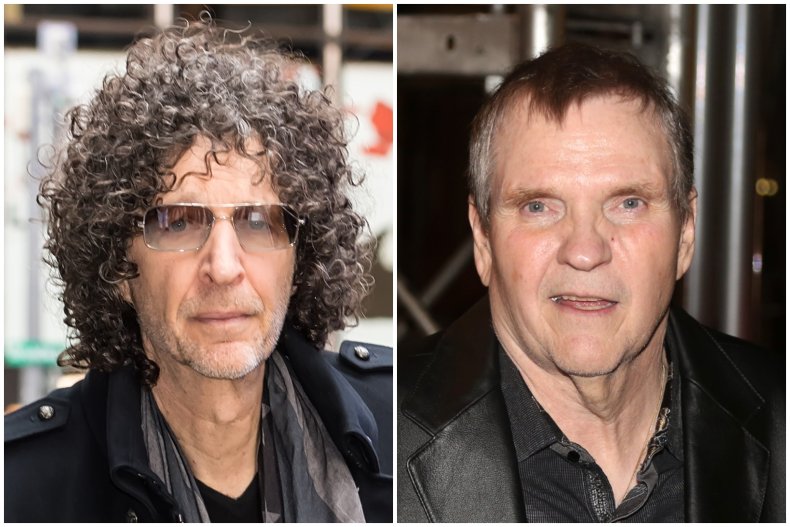 During his broadcast, Stern went on to share his support for Neil Young, who on Monday threatened to withdraw his music from Spotify if it didn't drop Joe Rogan's podcast.
Young said that by allowing Rogan on the platform, Spotify was "spreading fake information about vaccines–causing death to those who believe disinformation being spread to them."
"Neil Young, in my book, can do no wrong," Stern said on his radio show as he discussed the matter. "This guy is a man of conviction. You might think, 'Well, hey Neil Young, it ain't gonna do any good.' But this is Neil Young's belief."
"Neil Young doesn't bow to any man, or woman, or corporation," Stern went on. He's the coolest... Neil Young does what Neil Young wants to do, and he doesn't give a f*** what society says—he doesn't conform."
However, Stern has stopped short of backing any move to have Rogan's podcast taken down from the platform, with which Rogan inked a $100 million deal in 2020.
"I am against any kind of censorship, really. I don't like censorship," Stern said.
He said: "I'm happy for any young man or woman who can get paid in show business because so many people do not get paid. So those that can, god bless. It ain't easy. It's not an easy road. And attracting an audience is not easy."
Last week, Stern stated that those who refuse the COVID vaccine should be refused hospital treatment.
"It's time for you to get it," he said in an address to those who are hesitant. "Now, if you don't get it, in my America, all hospitals would be closed to you. You're going to go home and die. That is what you should get. Absolutely."