Huawei MateBook 16: Impressive Screen, Sound, Sharing and Other Features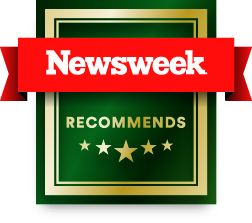 At just under 2 kilograms and 18 mm thick, Huawei's MateBook 16 isn't the lightest or thinnest laptop out there. But it manages to squeeze a lot of performance and features into its modest frame. Case in point, a 90 percent screen-to-body ratio conjures a 16-inch 2.5K display in about the same space as a traditional 15-inch laptop monitor.
In addition to that hardware magic trick, this Windows 10 PC sports a 512GB SSD, a battery rated for over 12 hours of video playback and the latest wireless standards (Bluetooth 5 and Wi-Fi 6). But I wanted to see if it could live up to the hype as Huawei's highest performing laptop to date. And starting right from its Cortana voice-interaction assisted installation process, I was pleasantly surprised.
Normal Body, Bigger Screen
The minimal bezel is just one part of what makes this laptop's screen special. The other side of the coin is how it combines a 3:2 aspect ratio (as opposed to a 16:9 widescreen layout) with 2520 x 1680 resolution. Similar to the large MSI external monitor I recently reviewed, this TÜV Rheinland-certified 300-nit display is flicker-free and offers a low blue-light setting. But it's not only ergonomic, it's also a pleasure to look at, thanks to a 178-degree viewing angle and its ability to render over 10 billion colors. Lastly, it's covered by protective glass with a 7 Moh hardness rating and an anti-fingerprint coating. And while I didn't find much occasion to hand test those abilities, I did enjoy viewing the rich, vibrant colors on-screen, both in everyday work (such as while writing this very article) and while watching movies.
Nice Keyboard, Expansive Touchpad
The first thing that stands out to me about the bottom half of this notebook's clamshell is the keyboard. As opposed to the purposefully petite travel keyboard that came with the Lenovo ThinkPad X1 Fold, the MateBook 16 isn't trying to cram a lot of keys into a little space. In fact, by eliminating the mostly unnecessary numeric keypad from the right side, this Huawei keyboard looks and feel spacious. It even frames the keyboard layout with generously sized stereo speaker grilles. So contrary to the monitor, the keyboard looks ample (at least to me) because it doesn't strive to reach the sides.
The second defining factor is the elephant in the room: the extremely large touchpad area. But rather than gawk at its gargantuan size, I'll focus on how it feels. Huawei claims to have covered the touchpad area with a custom-made, polished glass surface. And after comparing it to the touchpads on a few other laptops, I can confirm that it does feel noticeably smoother and slipperier. Previously, I honestly hadn't thought much about the inherent friction of touchpads, but from now on I certainly will.
Other Impressive Features
I wasn't expecting to really notice the sound, but it jumped out at me. The dual 2-watt front-facing speakers are said to be capable of producing up to 7.1 virtual surround sound. No, they don't sound as good as an actual Dolby Atmos soundbar or a true surround sound system. But it's definitely an acoustically fuller experience than you might expect from laptop speakers.
Having a fingerprint-scanner built into the power button is a nice touch for privacy and security. When I hit the power button, if it doesn't recognize the fingerprint I set up, it asks me to try again a time or two. Then it requires a passcode. And if I can't successfully produce either, access is denied.
Another charming feature has to do with its facilitating one-handed operation. Quite simply, the MateBook 16's hinge and weight balance allow it to be opened with just one hand. Every other laptop I've used has required me to pry it apart with two hands. I really like being able to lift up the display quickly—most easily toward the middle—to hop right into using it without fear of flipping the computer upside down.
Other little features add to the MateBook 16's likability—such as being able to hit the Fn and P keys to quickly enable performance mode, its highly effective cooling system that actually keeps the system cool after hours of use, or the fact that it features a generous number of ports (two USB, two USB-C, HDMI and audio jacks)—but those first three mentioned are the big features I didn't know I needed and now can't live without.
Easy MatePad Sharing
In addition to the MateBook laptop, I was provided with a MatePad tablet for review so that I could test out the Huawei Share feature. It was pretty quick and easy to create the wireless symbiotic relationship between the laptop and tablet. (It would have worked similarly with the laptop and a Huawei phone, but I didn't happen to have the latter on hand.) The integration of both software and hardware created a seamless overall experience. For instance, not only could I either mirror or extend the laptop screen onto the tablet, but I could also use either the laptop's trackpad or tablet's touch screen to drag and drop windows and files between the two. Thus the laptop benefits from even more display space, which is especially useful on calls and for presentations. But beyond the screen sharing aspect, this special connection also enables file sharing. I mostly tried it with photos, which made for a much easier and more intuitive method than the embarrassingly old school workaround of having to email myself attachments or even having to mess with the cloud to try to get images from one device to appear on another.
Should You Buy the Huawei MateBook 16?
Obviously, I'm a fan of this laptop. I recommend it, especially if you already have or plan to get a Huawei phone or tablet. Although it's not the lightest, thinnest or even fastest notebook on the market, it packs a ton of smart, convenient features into a sleek package that looks and feels nice. Adding to its value, the MateBook 16 will receive a free upgrade to Windows 11 when that's available. In fact, the only really bad news for potential customers based in the U.S. is that it's initially only been made available in Europe and Asia Pacific. The rest of us will just have to wait patiently to see if and/or when it comes to our region.
Buy at Huawei from €1,099 ($1,267).
Newsweek may earn a commission from links on this page, but we only recommend products we back. We participate in various affiliate marketing programs, which means we may get paid commissions on editorially chosen products purchased through our links to retailer sites.