Mike Huckabee, Rick Santorum to Join Donald Trump at Debate Protest Event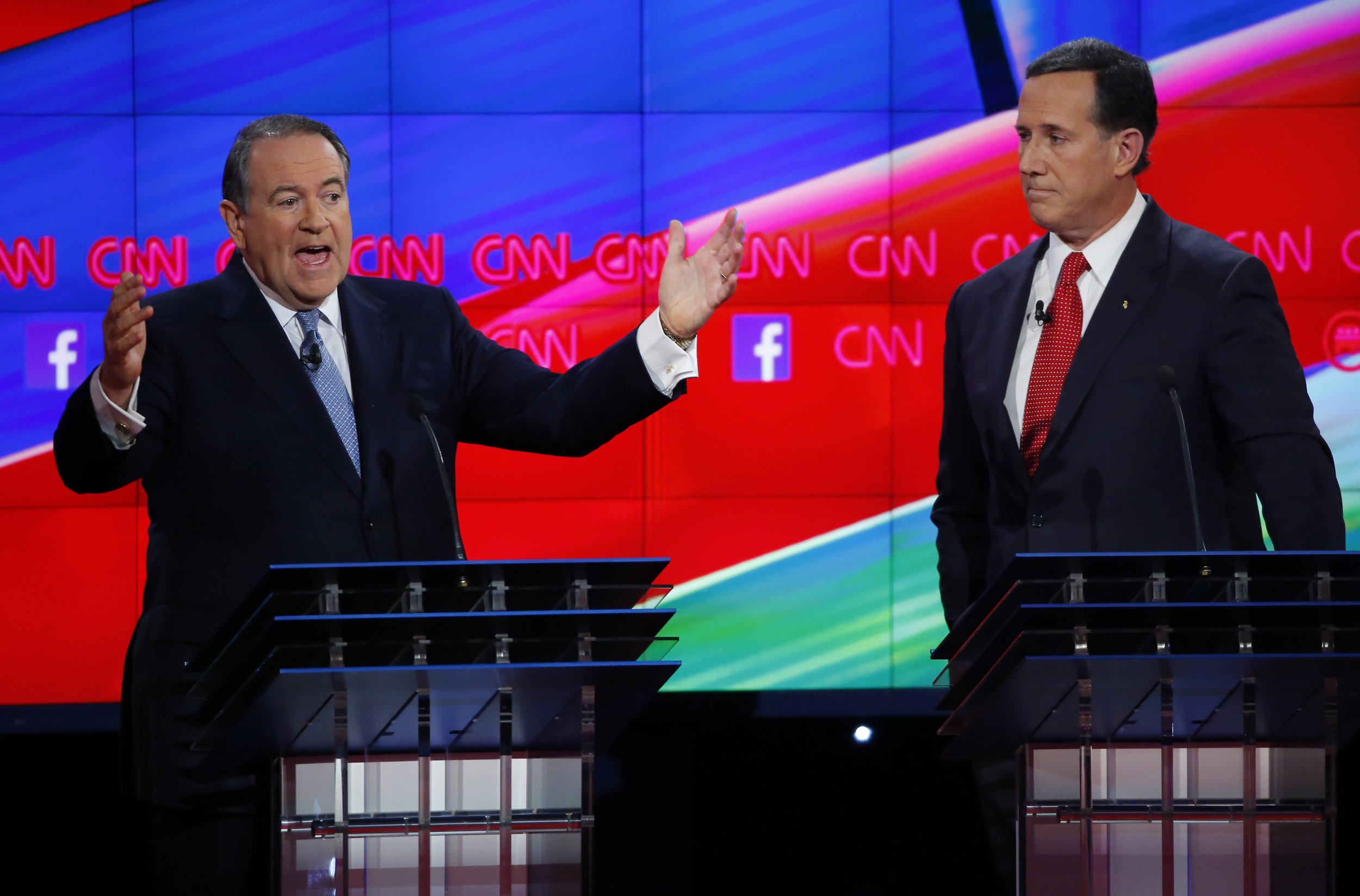 GOP presidential hopefuls Mike Huckabee and Rick Santorum plan to join Donald Trump on stage Thursday night at a veteran's charity extravaganza—which is taking place at the same time as the Fox News Republican debate, according to the Associated Press.
Neither Huckabee, a former governor of Arkansas, nor Santorum, a former Pennsylvania senator, qualified to attend the debate, which Trump announced this week he is planning on skipping. Both candidates say that earlier in the evening they will participate in Fox News's so-called undercard debate for lower-polling candidates, before heading over to Drake University, in Des Moines, where Trump will hold his protest event.
Huckabee told the AP he is "delighted to join with Donald Trump in an effort to salute veterans."
Proceeds from Trump's event will benefit Wounded Warriors, a veteran's charity that is under increased scrutiny this week. In an exposé on the group published Wednesday, The New York Times claimed that around only 60 percent of the charity's donations in 2014 went toward helping veterans; the other 40 percent were used to cover overheads that included lavish retreats and parties.
Trump's event is scheduled to begin at 9 p.m. ET on CBS, contemporaneously with the Fox News debate.