Hugh Hefner's One True Love Was His Male Physician, Doctor's Daughter Claims
Hugh Hefner's one true love amid his marriages and relationships was his male personal physician, Dr. Mark Saginor, the latter's daughter has claimed.
The late Playboy founder's love life was placed under the proverbial microscope during Monday night's installment of A&E docuseries Secrets of Playboy, which examines the less savory side of the media empire's history.
Author Jennifer Saginor, who says she grew up in the Playboy Mansion, alleged during the episode that her father and Hefner had a "spiritual connection" that saw Mark Saginor move into the mogul's storied Holmby Hills home.
"It's my personal belief that the love of Hef's life was my father," she said. "Over the years, my father really gave up his family life, his practice, to be with him. I don't know many men who would just basically give up their own life and then move into some other man's house."
"My father and Hef had a spiritual connection that I don't believe any of these wives or girlfriends could ever compete against," she went on. "Their friendship was, like, next-level. They were just like soul mates."
Sondra Theodore, who was Hefner's girlfriend between 1976 and 1981, added of Hefner's relationship with Mark Saginor: "They took things really far. They became more than best friends. They became [lovers]."
In archival footage, Hefner, who died in 2017, vaguely acknowledged having been intimate with men, telling Bryant Gumbel: "When you're involved in the swing period, the orgy period of the '70s, there was more than a little bisexuality."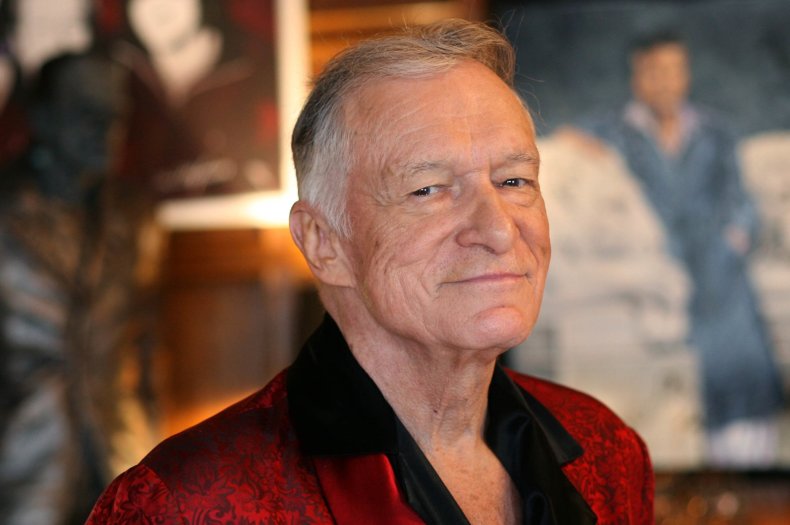 However, Hefner and Mark Saginor's closeness grew to become "a little bit more sinister," Jennifer alleged, as she shared allegations of aspiring actresses and models being shuttled between the Playboy Mansion and the homes of powerful men for sex.
"It wasn't about connection," she said. "I do believe that with all these men, it was really about knowing that you had power over someone else."
"[The instinct] probably stemmed from [Hefner and Mark Saginor's] own childhood. Growing up, they were both these weird, nerdy guys who didn't date a lot of women," she speculated. "So having control and power over these types of women at the Mansion was something that was very exciting."
Hefner's bond with Mark Saginor was negatively impacted after the physician was accused of drugging and sexually assaulting a 19-year-old, and calling in a second man to take semi-nude photographs of her.
As a result of the allegations, his medical license was suspended for five years. He was also banned by Hefner from going to the Playboy Mansion.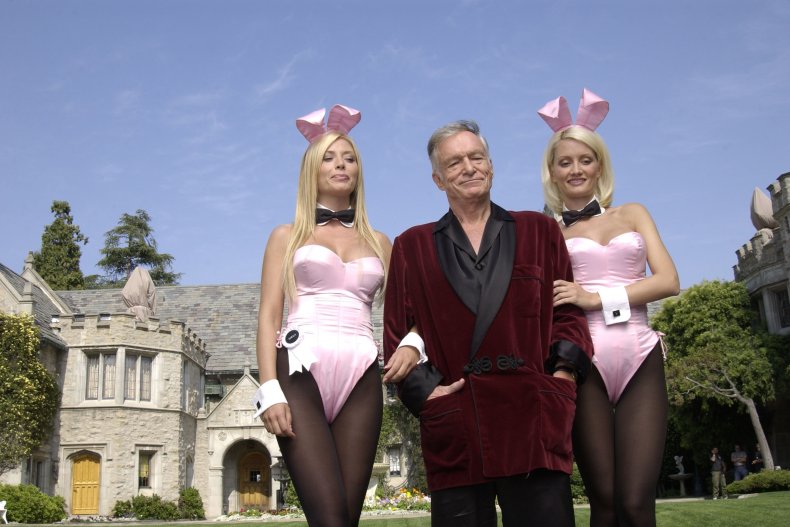 While the two continued to communicate over the phone, Jennifer Saginor claimed her father "was really upset that Hef would sort of turn his back on him in that moment, publicly."
"He felt that he was the fall guy, and he felt that he was a part of something much bigger," she continued. "There are so many other men in Hef's inner circle who were part of this underground system. The bigger picture is an operation that had been in place for many decades."
A statement shared during the episode of Secrets of Playboy read: "Criminal charges against Dr. Saginor were ultimately dismissed after he completed a drug rehabilitation program."
It was also noted by producers at the end of the episode: "Mark Saginor has stated that while he does not deny he was accused of the crimes mentioned in this episode, he categorically denies the other allegations made about him."
In later years, the pair's friendship was rekindled. "When Hef was passing, the one that was by his side at the end was my father," said Jennifer Saginor.
At the time of his death, Hefner was married to his third wife, Crystal Hefner, née Harris.
Playboy owner the PLBY Group addressed Secrets of Playboy in an open letter, stating: "We trust and validate women and their stories, and we strongly support the individuals who have come forward to share their experiences.
"As a brand with sex positivity at its core, we believe safety, security and accountability are paramount, and anything less is inexcusable."
"It is critically important that we listen as these women share their stories and that we continue to fight harassment and discrimination in all its forms, support healing and education, redefine tired and sexist definitions of beauty and advocate for inclusivity across gender, sexuality, race, age, ability and zip codes."
The Playboy brand is no longer associated with Hugh Hefner's family.