Hunter Biden's Lawyer Also Represented Ivanka Trump and Jared Kushner
An attorney representing President Joe Biden's son, Hunter Biden, has also represented former President Donald Trump's daughter, Ivanka Trump, and her husband Jared Kushner.
Abbe David Lowell is a defense attorney and partner at the law firm Winston & Strawn LLP and he's representing Hunter Biden in what has been described as a more aggressive legal strategy.
Lowell has so far called on the Department of Justice (DOJ) and the Delaware attorney general's office to investigate the conduct of people who may have been involved in disseminating information data from Biden's personal laptop.
Biden has hired Lowell to represent him as part of his legal team as he faces likely investigations by the new Republican majority in the House of Representatives, who have pledged to investigate the Biden family, including Hunter Biden's foreign business dealings.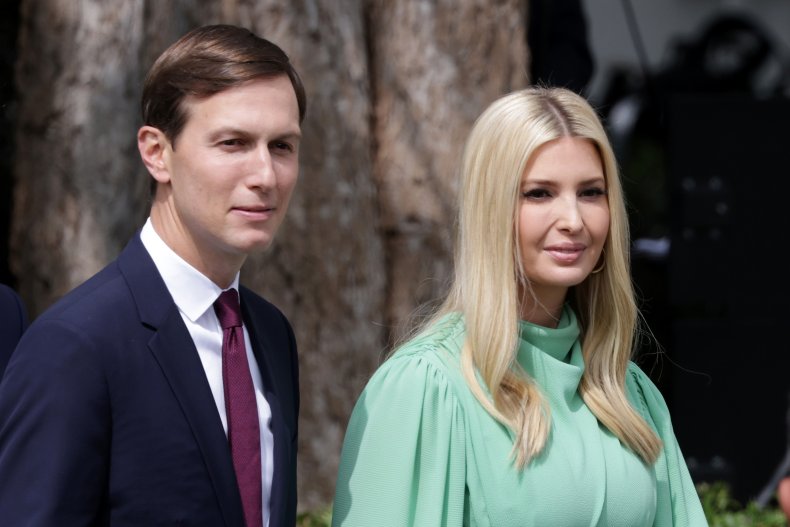 Lowell has represented a number of high-profile clients throughout his career and was initially hired by Kushner in 2017 to help represent him in inquiries related to Russian involvement in the 2016 presidential election.
Lowell's work on behalf of Kushner and Ivanka Trump could give an indication of how he intends to represent Hunter Biden as the president's son appears to be going on the offensive against his critics.
In March, 2019, for example, Lowell sent a letter to then House Oversight Committee chair Representative Elijah Cummings, which is publicly available online, in which he said a letter Cummings had sent to then White House Counsel Pat Cipollone was "not completely accurate about what was said."
In his letter, Lowell cited "misreporting" of the meeting and drew attention to how he had answered questions, as well as citing "the very detailed notes taken at the meeting."
That letter was CC'd to Republican Representative Jim Jordan, who was ranking member of the House Oversight Committee at the time and his now chairman of the House Judiciary Committee.
It's likely Lowell will have reason to deal with Jordan again as he represents Hunter Biden. Both Jordan and Oversight Committee Chairman James Comer have called investigating President Biden's family a "top priority."
Lowell began representing the president's son in December and has already begun to take an aggressive approach. On Wednesday, Hunter Biden's legal team called for an investigation into individuals "there is considerable reason to believe violated various federal laws in accessing, copying, manipulating, and/or disseminating Mr. Biden's personal computer data."
He cited former New York Mayor Rudy Giuliani, as well as computer repair shop owner John Paul Mac Isaac and former Trump adviser Steve Bannon, among a number of others.
"The actions described above more than merit a full investigation and, depending on the resulting facts, may merit prosecution under various statues," Lowell wrote. "It is not a common thing for a private person and his counsel to seek someone else being investigated, but the actions and motives here require it."
Lowell has also represented other high-profile clients over the course of his career, including former senator and Democratic presidential candidate John Edwards and Democratic Senator Bob Menendez.
Newsweek has reached out to Abbe Lowell for comment.