Hunter Biden Says He Didn't Think Serving on Burisma Board Was a Mistake
Hunter Biden does not believe accepting a position on the board of Burisma Holdings, one of the Ukraine's largest private energy corporations, was a misstep in and of itself. However, President Joe Biden's son now recognizes that he might not have properly anticipated the scope of his decision's potential repercussions when he stepped into the role seven years ago.
The younger Biden addressed controversies that dominated headlines and national conversation during former president Donald Trump's later years in the White House amid a wider, pre-taped interview with CBS News correspondent Tracy Smith, which aired on Sunday morning. Hunter Biden's appearance covered a range of topics, including his upcoming memoir, Beautiful Things, the ongoing federal investigation into his finances, and death of his brother Beau Biden.
The president's son also discussed Trump's accusations regarding his involvement in Burisma and financial dealings in the Ukraine. Trump's claims about Hunter Biden initially surfaced in 2019, when details about a phone call between the former president and Ukrainian President Volodymyr Zelensky sparked a political scandal and ultimately led to his first congressional impeachment trial.
At the time, members of the U.S. House of Representatives charged Trump with two articles of impeachment, partly for his efforts to pressure Ukrainian officials into pursing an investigation into the Bidens. Allegations of misconduct related to the current president's son, and his involvement in Ukrainian financial deals, resurfaced prior to November's election, when The New York Post published a report claiming that it acquired incriminating emails between Biden and Ukrainian business executives. Many questioned the validity of the Post's report, and its contents were never confirmed to be legitimate.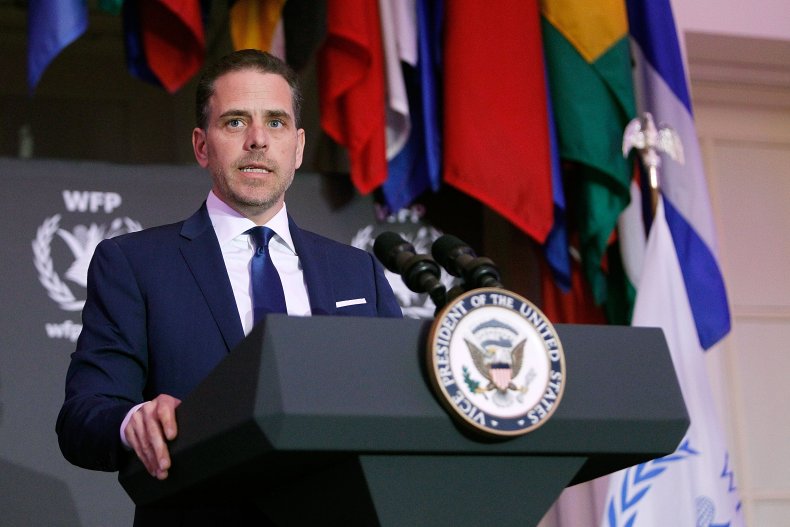 Even so, Smith asked Biden if he regards his decision to join the Burisma board as a "mistake" in hindsight during their recent interview conversation, noting that the move accompanied negative "optics" back in 2014, when his father led U.S.-Ukraine foreign policy while serving as vice president to Barack Obama.
"No, I don't think I made a mistake in taking the spot on the board," Hunter Biden said. "I think I made a mistake in terms of underestimating the way in which it would be used against me."
Biden emphasized that he did not foresee the backlash that would eventually arise as a result of his seat on the Burisma board.
"I really didn't," he continued. "I'm being as honest with you as I possibly can. All I know is that not one investigative body, not one serious journalist, have ever accused...has ever come to the conclusion that I did anything wrong, or that my father did anything wrong."
Corrected 4/5/2021, 11:45 a.m. ET: An earlier version of this story incorrectly stated that Trump made claims about Beau Biden's involvement in Burisma Holdings, when the former president actually made those claims about Hunter Biden.