What Happened to Hunter Moore and Where Is He Now?
The Most Hated Man on the Internet is streaming on Netflix now and if you were a fan of jaw-dropping documentaries such as Don't F**k With Cats and The Tinder Swindler, you will not want to miss it.
The three-part series follows the fight of one mother seeking justice for her daughter and other victims of Hunter Moore, dubbed "the king of revenge porn" and self-proclaimed "professional life ruiner."
Moore was the man behind the website IsAnyoneUp.com, which posted nude photos of people mainly without their permission, and the Netflix documentary focuses on the struggle to get the images removed and the lengths Moore would go to keep control.
Moore's website was deactivated in 2012—but what happened to Moore and where is he now? Newsweek has everything you need to know.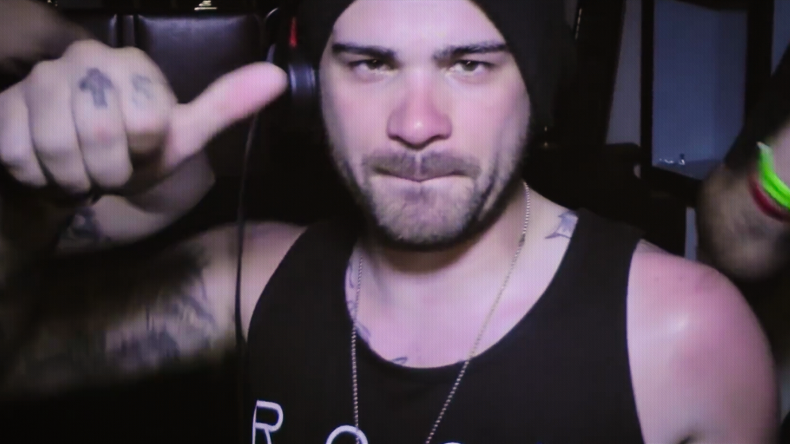 What Happened to Hunter Moore?
In 2015, Hunter Moore's reign over one of the darkest corners of the internet came to an end.
Moore, who had been coined "the most hated man on the internet" in a 2012 Rolling Stone article, set up the revenge porn website Is Anyone Up? in 2010 which allowed users to post sexual and explicit photos and videos of people online without their consent.
Alongside the explicit content, there would be links to the victim's social media accounts such as Facebook and Twitter, and other identifiable images and details, including their city of residence. As revealed in Netflix's The Most Hated Man on the Internet, Moore even posted images of one of his victims, Destiny Benedict's children, which she had to fight to get taken down.
In almost all instances, Moore would refuse to take down pictures despite pleas from victims who had not given their consent. In many cases, the images were thought to have been accessed via hacking. At its peak, Is Anyone Up? had 350,000 unique users a day and up to $30,000 in advertising revenue, according to Esquire.
It would later be confirmed through the FBI's investigation that Moore had hired another man, Charles Evans, to hack email accounts and steal nude photos which would then be uploaded to the site, according to court documents.
Charlotte Laws, whose daughter was featured on the site without her consent, spoke with over 40 other victims around the world and compiled all of the evidence she had gathered over two years against Moore, handing it over to the FBI's Los Angeles Internet Crime Division in 2012.
Moore's site was eventually shut down in April 2012 and Moore sold the domain to BullyVille.com founder, James McGibney. In January 2014, Moore was arrested by the FBI on charges of conspiracy, unauthorized access to a protected computer, and aggravated identity theft.
Moore was released on a $100,000 bond and pleaded guilty to felony charges for aggravated identity theft and aiding and abetting in the unauthorized access of a computer in February 2015.
He was sentenced to two and a half years in prison for his crimes and received a $2,000 fine in November 2015. He was also required to pay $145 in victim restitution. In sentencing Moore, Judge Gee called the conduct "particularly reprehensible."
Evans, who hacked the accounts for Moore, pleaded guilty to charges of computer hacking and identity theft, confessing to stealing hundreds of images from women's email accounts and selling them to Moore. He was sentenced to two years in prison.
Where Is Hunter Moore Now?
At the moment, very little is known about Hunter Moore's whereabouts at this time. Moore, now 36, was released from prison in May 2017. He agreed to a three-year period of supervised probation which would have come to an end in 2021.
Following his release from prison, he told Substream Magazine he planned to make EDM tracks. He released one called "Make The Internet Great Again."
Additionally, he wrote a book called, Is Anyone Up? The Story of Revenge Porn, in 2018.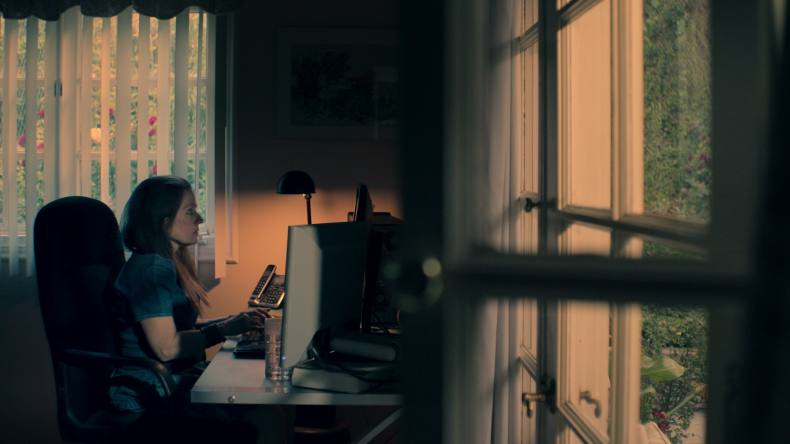 Rolling Stone reported in 2012 that Moore was banned from using Facebook. However, he does appear to be active on Twitter.
On June 30, he shared a screenshot of the Netflix title page for The Most Hated Man on the Internet with his 4,000 followers. He also reposted the documentary's trailer on July 15 with the caption "LOL."
The Most Hated Man on the Internet director Rob Miller reflected on Moore's choice not to speak to the team behind the Netflix documentary, despite initially agreeing to appear in the series.
"Yes, you hear from him throughout the series," Miller told Netflix. "And a lot of things that he said that we included in the series he said repeatedly over various interviews, so it's not just a one-off that he can excuse by saying 'I was on coke' or 'I was drunk.' So, I do feel it's representative of who he was, at that point in time."
The Most Hated Man on the Internet is streaming on Netflix now.