Hurricane Irma Was a Nothingburger, Says Pastor Who Prayed Over Trump at White House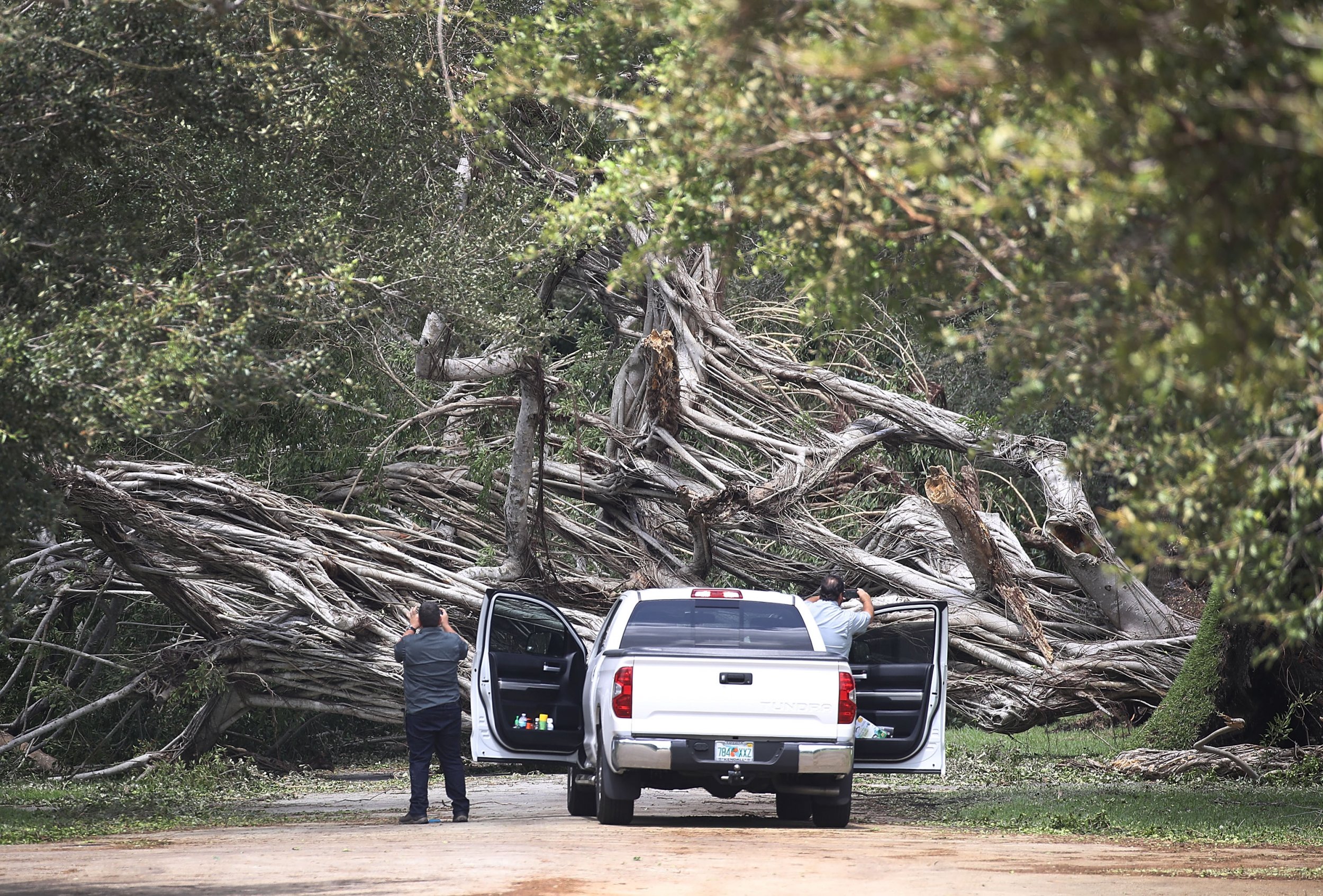 An evangelical pastor who recently prayed over President Donald Trump in the White House has claimed that Hurricane Irma was a "nothingburger" and that prayer "took the teeth out of" the storm.
Rodney Howard-Browne, who lives in Tampa, Florida, blamed the media for blowing Irma out of proportion and said that the damage in Tampa was far less than expected.
"By the time it hit Tampa, [Irma] was totally neutralized. It became a nothingburger other than, you know, a big Florida storm, which we normally have during the summer times," said Browne in a Periscope broadcast on Monday.
Irma, which made landfall in Florida as a Category 4 hurricane on Sunday, caused massive damage and disruption in the state. An estimated 6.3 million people were ordered to evacuate Florida ahead of the storm hitting the United States mainland, and Irma has left more than 5.5 million customers without power.
Read more: "We've got the White House on speed dial." How evangelicals are influencing Trump
At least 12 deaths in the U.S. have been attributed to Irma, but the storm had a much bigger human impact in the Caribbean, where at least 38 people were killed, including 10 in Cuba. Irma reduced buildings to rubble and inundated tiny island states with massive amounts of rainfall.
Tampa Mayor Bob Buckhorn had warned prior to the hurricane reaching the city that Tampa had not suffered a direct hit from a storm in over 90 years and that the city was about to "get punched in the face."
But by Monday, Buckhorn said that the city had missed the worst of the storm and that "we were very, very lucky" to avoid as much damage as other parts of Florida.
Howard-Browne acknowledged that other areas of Florida, including the Florida Keys, Marco Island and Naples, were hit hard by Irma and attributed Tampa's close escape to the power of prayer. "Meteorologists are scratching their heads, not understanding what happened. How comes this thing didn't do [what was expected]? It was supposed to devastate. [It was] billed as storm of the century. Basically, prayer knocked the teeth out of Irma. I mean that's basically what happened," he said.
The preacher gained national prominence in July after sharing an image of a group of pastors praying over Trump in the Oval Office. Some of the group were members of Trump's evangelical advisory board, an informal group of pastors who advise the president on various matters.
"What a humbling moment standing in the Oval Office laying hands and praying for our President," wrote Howard-Browne in a Facebook post that has been shared more than 15,000 times.
Howard-Browne, a South African missionary who came to the United States in the 1990s, is known for leading charismatic services focused on healing and signs of the Holy Spirit. He has styled himself as the Holy Ghost Bartender, and worshippers at his services have frequently been overcome by fits of what have been described as "holy laughter."